Karolina Pliskova kicked off her reign as the world number one with a straight sets victory on Wednesday in Toronto. There were some nervous moments in the match, leading many to wonder whether the pressure of being the world number one was affecting her. After the match, Pliskova spoke about how it feels to take to the court as the number one player in the world.
Not much pressure
Pliskova was quick to dispel any notion that the pressure was severely affecting her game. She explained that she "had a little bit [of nerves] before my match because I really wanted to win this one, and then also I knew I have the good record against [Pavlyuchenkova]. So I just knew if I play solid and okay I can win it."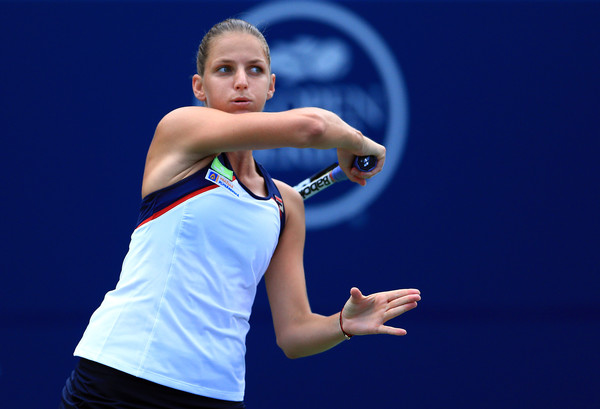 Once the match got underway, it was business as usual for the world number one. When asked if she felt any different playing her match, she quickly responded, "No, not at all. And I was not really thinking about this."
Pliskova also admitted that playing doubles with Eugenie Bouchard helped her settle in. The world number one admitted "the doubles match yesterday what I played with Eugenie kind of helped me that I already had a match. And I felt okay on the court yesterday, so it was a good decision to play."
Moving forward
Pliskova will be hard pressed to hang on to the top spot this summer as she has a ton of points to defend. When asked about her goals, she had a simple answer: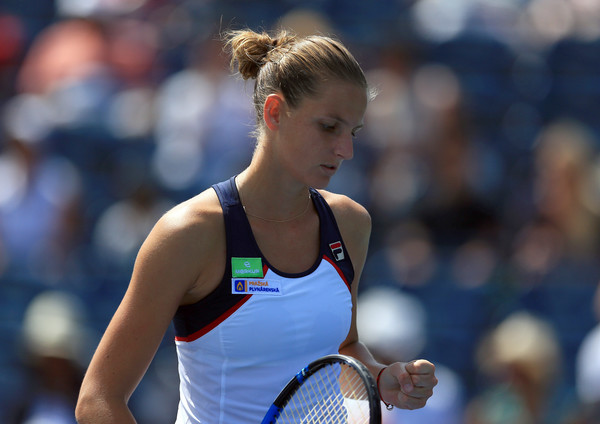 "So far no goals for me because I think I had pretty -- so far I have pretty good season this year. So really solid, few titles. And last few tournaments on hard court, defending a lot of points, which will be tough in this U.S. year. So I still want to play my best tennis, and we will see how I will fight against the defending points. Obviously, we all know I won Cincinnati. I was in final in New York. So it's going to be tough to play the same as I was playing last year, but I believe I'm on a good way and hopefully I can play closer to what I was playing last year here."
Pliskova will take on Naomi Osaka for a place in the quarterfinals.