Reigning champion Simona Halep kicked off her title defence at the Rogers Cup on Wednesday with a hard-fought straight-sets victory. A packed house at the Aviva Centre in Toronto helped push the world number two to victory. After the match, Halep spoke about the crowd and her love for the great white north.
Canada is a favourite
Halep is looking to become the first woman since Martina Hingis in 1999-2000 to win back to back Rogers Cup titles. When the going got tough in the second set of her second round match, the crowd in Toronto had her back, just as it did last year in Montreal. After the match, Halep showed her appreciation, saying: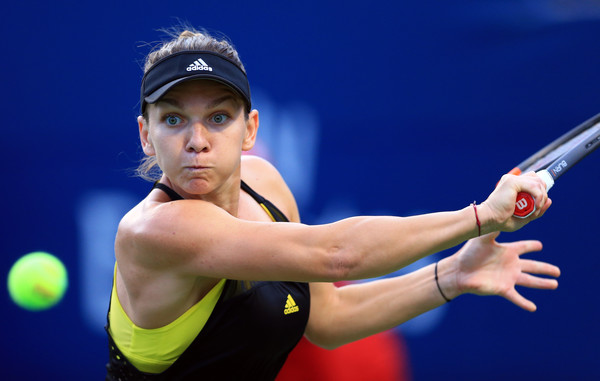 "Always when I play in Canada I have a big crowd, and I really want to thank everyone for coming. It's a pleasure always to play here and gives me more energy, I think I can say. And also, like, I'm fired up all the time when I play. And I did want to win every match that I play here. So maybe that's why I did some great results in the last two years. Hopefully this last year I can just repeat or go forward in the tournament."
The defending champion had her hands full in the second round with Magdalena Rybarikova. When asked if having the crowd in her corner helped her in the tricky situations, Halep said, "I'm not thinking the points at all, and I don't feel a negative pressure. I just have in my mind that I like to play always here in Canada. I have big support. I enjoy the time. Was a great day, great night session out there, and I think I played very good tennis. So I just take the positives of everything and not thinking about the defending title. I just want to be happy that I was able to win once and to be confident that there is a chance."
Title defence
The world number two is looking to reach a third consecutive final in Canada, having reached the final two years ago in Toronto (l. to Belinda Bencic via retirement) before winning the title in Montreal a year ago. The Rogers Cup is a unique tournament on the tour as the venue changes every year. When asked by this reporter if defending her title in a different city made it more challenging, she simply responded: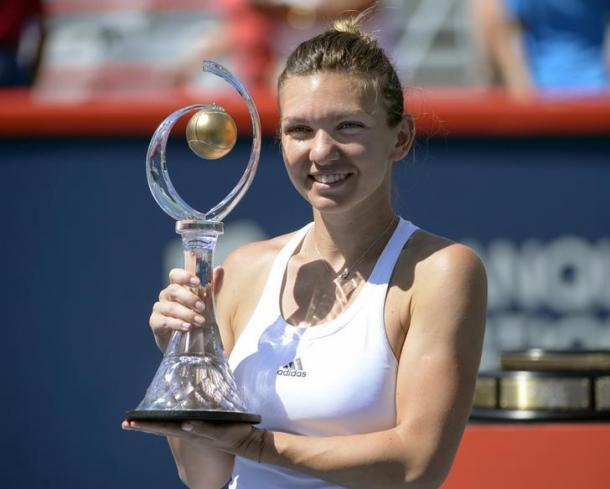 "Well, I don't know. It's first time when I'm in this position. So that's why I said I'm not thinking, because nothing is the same. It's different club, different city. So it's just another tournament, a really important tournament for me, and I'm just trying to take match by match and just to keep in my mind the good memories from two years ago where I played the final. So, yeah, it's going to be an interesting week, and I really want to fight to win the next round."
Halep will play Barbora Strycova in the third round.