 Wearing a pink outfit, Roger Federer had a great start to his Rogers Cup campaign after outgunning Peter Polansky in his opening round match, triumphing in straight sets with the loss of just three games as he strolled to the victory after just 54 minutes of play, showing how dominant his performance was. This is also Federer's first match played as a 36-year-old, and now he faces fellow veteran David Ferrer in the third round.
Federer strolls to win the first set
Federer had a solid start to the match as he had a comfortable service hold in the opening game, getting the positive start. Polansky's serve did not really trouble the Swiss as Federer dictated play throughout all the rallies, breaking serve to love and thus making the first breakthrough in the match. Keeping Polansky at bay with his large serves and destructive play, Federer easily consolidated the break and had a love service hold for a formidable 3-0 lead after just a mere five minutes of play.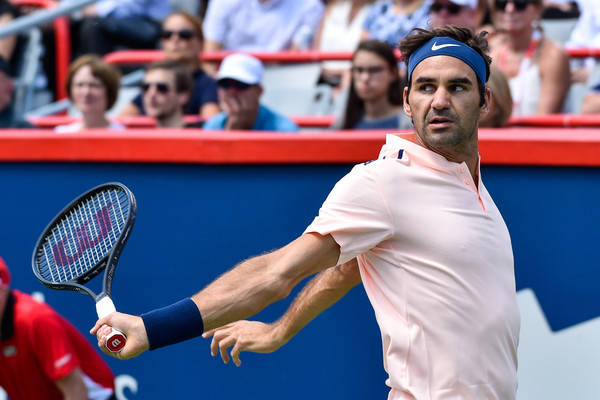 The local wildcard finally got himself onto the scoreboard as he earned a comfortable hold, looking to provide the second seed with a tougher challenge. However, Federer was just too good and had too many weapons for the Canadian, eventually serving out the first set 6-2 after just a mere 21 minutes of play, absolutely dominating the encounter. Losing just one point behind his powerful first serve and two points behind his consistent second delivery, Federer did not face many troubles in the first set.
Federer closes out the win
Federer had a nervy service hold at the start of the second set as he almost lost a 40-0 lead before he finally closed out the game for a 1-0 lead. Some incredible aggressive tennis then helped the legendary Swiss to break serve once more, leading by a set and a break. For the first time in the match, Polansky managed to get to 30-30 on Federer's serve as he threatened to make a breakthrough.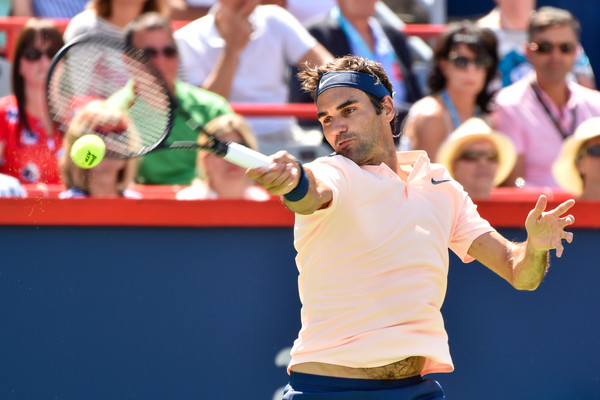 Nevertheless, Federer held firm and hung onto his lead, opening a 3-0 lead as he looked to be in a hurry. The Swiss' destructive form continued in the next game, coming from 30-0 down to break serve for the second straight time to open up a double break lead, with the win already within his control.
Polansky unexpectedly earned his first break points of the match just at the brink in the fifth game, but Federer was just too good as he fended off those opportunities and held his serve for a 5-0 lead instead. Serving to stay in the match, Polansky put up an inspired performance when he was unfazed by Federer's two match point opportunities; saving them and forcing Federer to serve the match out. Not disappointing his fans, Federer sealed his first win as a 36-year-old after holding his serve to 15, capturing the successful start to the tournament after just 54 minutes of play.