An all-unseeded match-up in the third round of the Rogers Cup sees former Top 10 players Lucie Safarova and Ekaterina Makarova face off for a place in the quarterfinals. With both of them suffering from injury problems a couple of years back, they have failed to return to the top of the game as they were unable to play their best tennis consistently.
However, both Safarova and Makarova have been playing some incredible tennis recently and they are on course for a return to the Top 30 if they were to keep up their high level of play. This match is scheduled second on Grandstand, not before 12.00 pm local time.
Safarova's run in Toronto
The Czech claimed some impressive victories this week in Toronto. Facing home favorite and local wildcard Francoise Abanda in the opening round, Safarova prevailed in two tight sets as she triumphed late after midnight. This set her up for a meeting with 11th seed Dominika Cibulkova in the second round as the Slovakian came off a confidence-boosting win over Lesia Tsurenko. Eventually, the Czech proved too strong for the former Australian Open finalist as she peaked throughout the whole match, triumphing in straight sets over her higher-ranked opponent.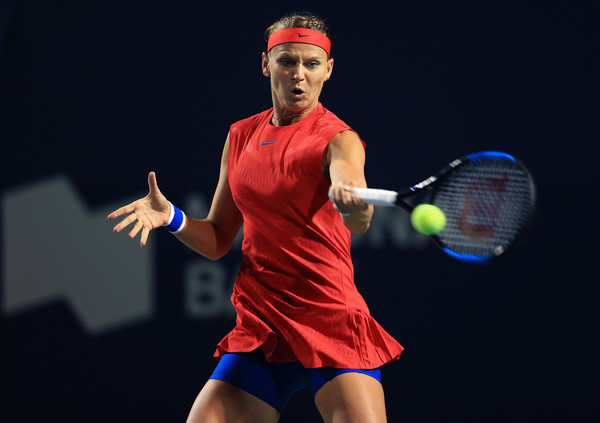 Makarova's run in Toronto
The Russian's dream run continues after winning the title in Washington DC last week and now reaching the third round in Toronto as an unseeded player, extending her winning streak to seven matches. Many played down Makarova's chances at the start of the week when she was drawn to face Chinese number one Peng Shuai in the opening round.
However, she defied all the odds and shocked everyone when she defeated the Nanchang champion easily in straight sets. Makarova then faced the British number one Johanna Konta in the second round, and she was once again the underdog in the match. Overturning a 0-4 head-to-head record, Makarova came from 5-7 2-5 down to save two match points and clinch the huge upset, earning her first win over the Brit and earning her seventh Top 10 victory of the year, a tour-leading record.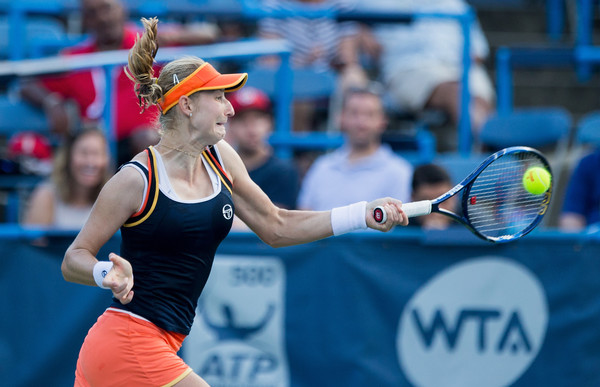 Head to Head
Safarova leads their head-to-head record 3-1 with their last meeting coming in 2015 at the Qatar Total Open, where the Czech ended up as the eventual champion. Makarova's sole victory came on clay at the Mutua Madrid Open back in 2013, where she triumphed in straight sets.
Match Analysis
Both players have similar playing styles; they are both left-handed, are solid at the baseline and looks to dictate play throughout the whole match. Makarova and Safarova are both former Top 10 players in singles, and current Top 10 players in doubles. The Russian was a former Grand Slam semifinalist and the Czech a finalist at Roland Garros, and both have won Grand Slam in doubles. They have also won medals at the 2016 Rio Olympics last year.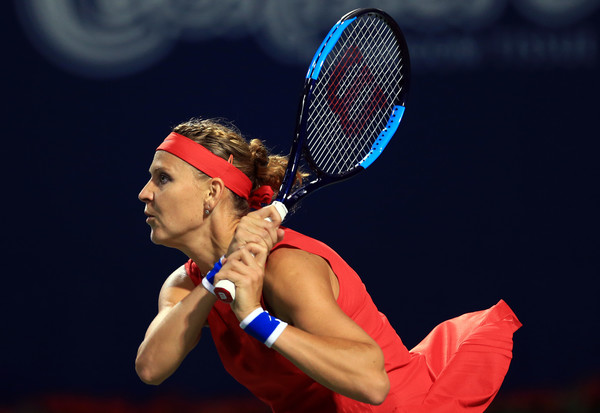 In her win over Dominika Cibulkova, Safarova was absolutely peaking in her baseline game and was firing on all cylinders. To defeat the in-form Makarova, the Czech must be very solid in her groundstrokes and continue to control the proceedings. Her serve must be on point, serving with precision and power to keep Makarova at bay. The current world number two in doubles could also move up to the net more often, and should also mix in drop shots and slices to mix up her opponent's rhythm.
Makarova had her own impressive wins as well. Defeating Peng Shuai and Johanna Konta with her powerful game, the Russian looks to continue her amazing run. She cannot afford to commit too many unforced errors and should try to be as consistent as possible, and the Russian must dictate play throughout the rallies to prevent Safarova from playing in her comfort zone. The amount of spin and angle she adds to her lefty serve can definitely trouble the Czech, and she should attempt to have a high first serve percentage to prevent her opponent from having a chance to exploit her vulnerable second serves. Also being the world number three in doubles, Makarova could utilize her good hands at the net to help her win a couple of free points.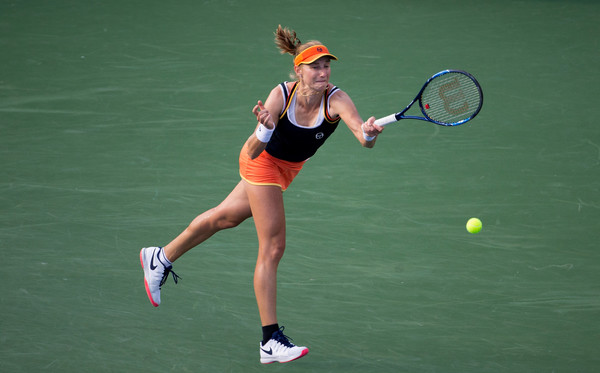 Final Thoughts
This could be an amazing battle between two very similar players. We can expect some impressive net play from both players considering Safarova is the second-ranked doubles player and Makarova is the third-best doubles player in the world. An all-lefty encounter, both players have an aggressive playing style and this should be a good match. However, Safarova's consistency should just get her through the tricky and in-form Makarova.
Match Prediction: Lucie Safarova d. Ekaterina Makarova in three sets