 2010 Rogers Cup champion Caroline Wozniacki is enjoying an unprecedented run of form in Toronto this week. Prior to this week, the former world number one had never won a match in Canada's largest city. At this year's event, she's reached the quarterfinals only losing seven games. It's safe to say that the curse of Toronto is lifted, something Wozniacki herself admits.
Cursed no more
After blowing out rival Agnieszka Radwanska to reach the quarterfinals, Wozniacki addressed her previous struggles and sudden success in Toronto, saying, "I think I lifted it in the last match. I won my match and I was happy with that, and then I could kind of just move on from there. And, you know, I'm happy to be through to the quarters here for the first time."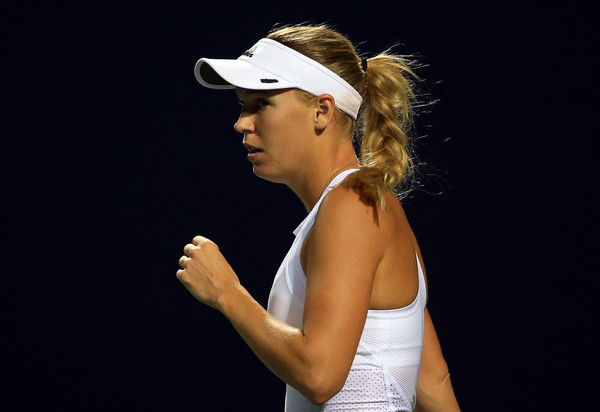 Despite struggling in this city for years, Wozniacki never really let it get her down. The 2010 champion in Montreal explained that:
I think it's the only tournament [Toronto] where I have ever played where I've tried so many times and haven't been successful at all. So obviously you think about it. And to be honest with you, I just laughed at it and I said, You know what? I'm going to change something up. So I usually have had a driver here and I changed that. And then I changed my hotel. And it's like, I'm going to mix that up too. I'm going to try everything to try and win this time. And maybe it isn't the driver or the hotel or the food, but, you know, I'm winning. So I'm going to stick to this.
Enjoying time at the top
With much of the focus this week in Toronto being on Karolina Pliskova's debut at number one, Wozniacki reflected on her experience when she first took over the number one ranking:
"I was actually just really enjoying it. You know, it's a dream come true. It's something that I dreamed of since I was a little girl. And I was very lucky and fortunate and, obviously, worked hard to get there. And, you know, I just enjoyed every moment.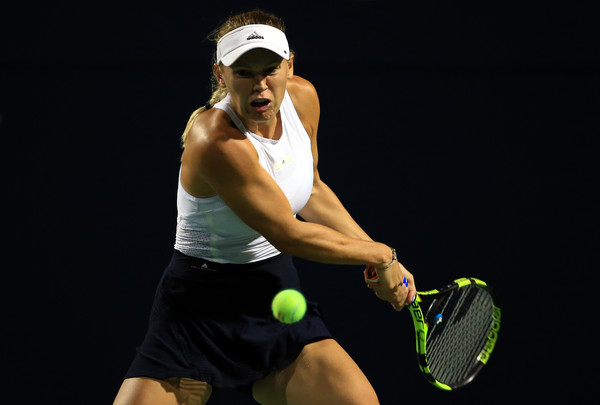 I think the hardest part was I remember, I think, I lost the finals to Vera Zvonareva -- or semifinals. I don't remember -- and she was No. 2 in the world at the time. And I come back in my press conference and my first question was like, You must be extremely disappointed. How does it feel losing to someone who's lower ranked than you? And I was like, Is that a serious question or are you actually just joking right now? But that's serious. And I was just like, Well, if you haven't noticed, everyone is lowered ranked than me at the moment.

So at that point, I was just like, you know, I'm playing great players and, you know, it is what it is. You just kind of have to go with it and enjoy it and just laugh at some of the comments you get along the way."
World number one looming
Wozniacki's hot run will be put to the test in a big way in the next round as she does battle with new world number one Pliskova. Looking ahead to that match, Wozniacki said, "she's obviously having a great season and playing really well. And we've had tough matches against each other this year as well. And I'm just looking forward to playing her. You know, it's going to be tough, but I'm just going to go out there and try my best."
It will be the fourth meeting between the pair this year alone. Wozniacki is expecting a challenge, saying, "we've had tight matches this year. And I lost twice and I won once. And obviously she's a great player. She's playing very aggressive and she's playing fast. She's had a great year. And it's going to be difficult, but I'm looking forward to it. I'm going to have fun out there."