Lucie Safarova played some impressive tennis to outlast fellow lefty Ekaterina Makarova in the third round of the Rogers Cup, surviving a tough challenge by the Russian to triumph in three sets despite wasting a 6-3 5-2 lead and was brought to a deciding set. As a result, the Czech ends the Russian's seven-match winning streak and returns to her first Rogers Cup quarterfinal since 2011.
Safarova dominates play and strolls to win the first set
Both players made a great start to the match as they looked very solid on their serves, but it was still Safarova who made the first breakthrough in the third game as she came up with some powerful returns off the vulnerable Makarova second serve, taking the early lead.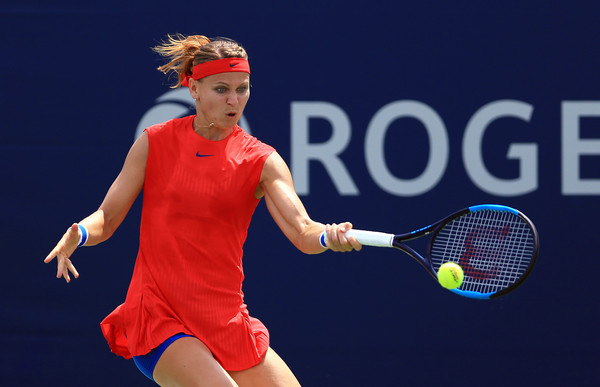 The Russian earned the golden opportunity to break straight back but she failed to send any of her two forehand returns into the court as Safarova held firm to fend off the break points, consolidating the break for a 3-1 lead. After holding serve in a tight game, Makarova closed the deficit to just one game but requested for a medical time-out during the changeover as she did not look visibly comfortable with her back possibly suffering from some injuries.
The medical time-out did not help as Safarova continued to play some merciless tennis, clinching eight of the next nine points as the Czech ran out to a 5-2 lead, being just one game away from winning the set. Serving for the set with a three-game advantage, Safarova owned two set points but Makarova showed some great mental toughness when she got one of the breaks back, hitting a couple of strong returns and also lessened the deficit with two double faults by her opponent.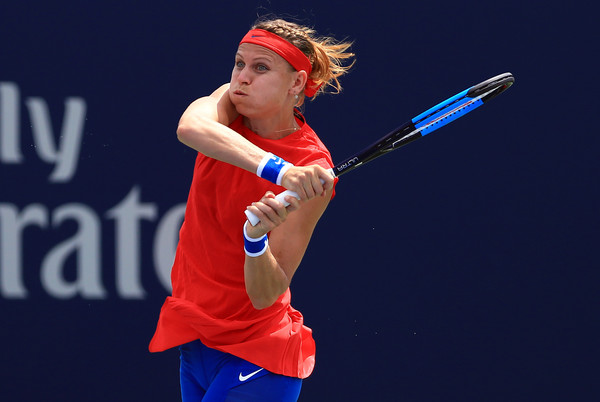 The Russian looked to have held her serve when she was 40-30 up in the next game but a net cord ruined everything for the Washington DC champion as Safarova stepped up her play from then on, breaking straight back to clinch the first set 6-3 after 45 minutes of play.
Makarova fights back from huge deficit to send the match into a deciding set
Makarova was determined to send the match into a deciding set when she came from 30-0 down in the opening game of the second set to break serve, taking the lead for the first time in the match. However, the Russian failed to hold onto her lead as Safarova broke straight back after being very aggressive on her returns. That was the momentum change as the Czech rattled off four games in a row to take a formidable 4-1 lead, breaking serve twice in the process.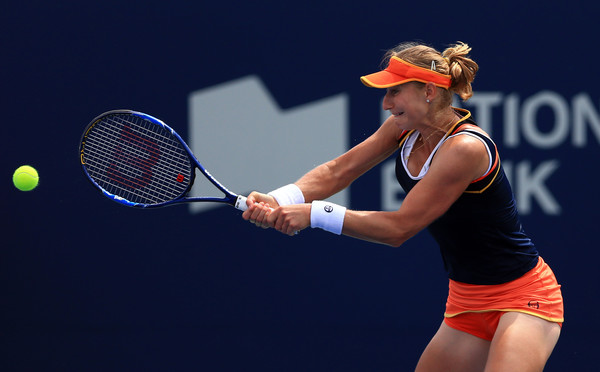 Safarova then edged closer to victory when she led 5-2 and was just a game away from the straightforward win. Unexpectedly, Makarova only got better when she was facing a deficit, just like in her three-set win over Konta in the second round, clinching three consecutive games to return level out of nowhere having won 12 of the last 14 points.
After an exchange of service holds which featured the Russian saving a match point on her serve at 5-6 down, the set was brought into a tiebreak to decide its winner. With the scores deadlocked at 3-3, it was only one-way traffic as Makarova rattled off four consecutive points to come out of nowhere to seal the second set 7-6 after 59 minutes of play.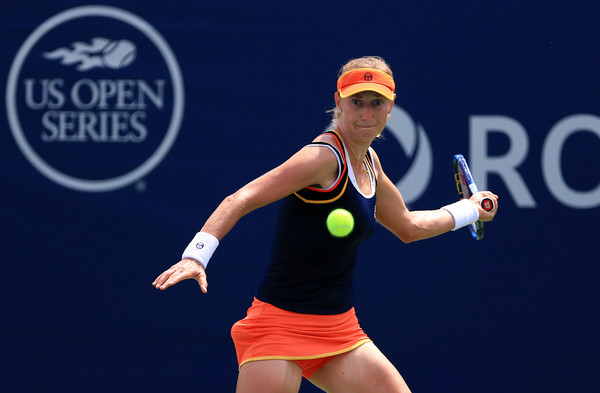 Safarova overcomes nerves to close out the match
Makarova had the worst possible start to the final set as she completely lost the rhythm of her serve to go down an early break in the opening game. Safarova then easily consolidated the break with a love service hold before carrying her momentum over to the next game when she continued to be aggressive on the return, leaving the Russian helpless. Falling behind a double break, Makarova had the golden opportunity to close the deficit when she earned a break point in the fourth game but was unable to convert as Safarova was just too good on her serve.
A bagel looked to be coming our way as the Czech prevailed in a marathon 14-point game which saw her saving three game points to break for the third straight time, earning the golden opportunity to serve out the match. However, Makarova spared herself from more embarrassment when she retrieved one of the breaks back just at the eleventh hour, with Safarova playing a loose service game to lose the break.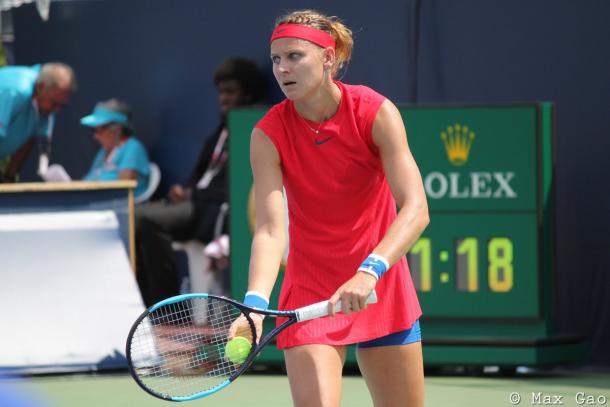 The Russian saved a match point in her path to holding serve, but that proved to be just a consolation game as Safarova finally closed out the win, coming from 15-30 down to prevail after 2 hours and 25 minutes of play.
Safarova happy with her win
"Well you just try to concentrate on your game and what you're doing because you never know, sometimes it can improve very quickly and you can see she was running and playing very well after so I just tried to stay focused." Safarova talked about what was going on in her mind during Makarova's medical time-out in the first set.
"Yeah I was already leading 5-2 in the second set and then she started to play really well and actually I didn't lose the second set because she won it [with her own abilities] and when I did well [was because] I regrouped very quickly, got back my focus and just went out there and just went for it, and it was going well. And in the end, she started to again play really well, and I was just happy that I won it." The Czech was definitely happy with her win, giving credits to her Russian opponent as she fought from 3-6 2-5 down and saved a match point to force a deciding set.
Lucie Safarova would now face Sloane Stephens for a place in the semifinals.