 After missing a year on the tour with injury, Sloane Stephens made a return to tennis just a few weeks ago. After losing in the first round of her first two events, she bounced back in a big way this week in Toronto, reaching the semifinals of the Rogers Cup. The American, while happy to be winning, seems quite happy just to be on court.
A Tough win
Stephens has made a challenging draw look easy this week in Toronto, battling past Petra Kvitova in the second round before demolishing world number three Angelique Kerber in under an hour in the third round. She had her hands full with Lucie Safarova in the quarterfinals today, saving three match points before emerging victorious in the third set.
Of the win, Stephens said, "I just was out there playing, just fighting. Obviously when I got broken at 4-All it was like, Oh, man, this is not good. But I just told myself to stay in it and fight every point and just compete and just see what happens. And I played some really great points, match points down, and that kind of gave me confidence. Because I was really going for my shots on the match points. And then just to hold serve and get back up 6-5, I just was like, Now I got to go for it, because this is my opportunity. So I was just thinking just go for it and compete and see what happens."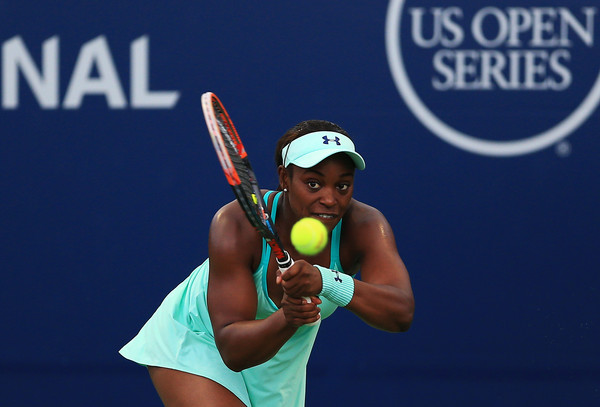 She also admitted that, despite the lack of match play over the last twelve months, her fitness has not taken a hit. When asked about it, she quipped, "Yeah, [my] legs look good, huh?" before elaborating "I didn't feel any, like, tiredness, I guess. My legs feel good. My foot feels good most importantly. And, yeah, my body held up pretty good. So I'm really pleased with that."
Good to be back
Following her gritty three-set quarterfinal win over Lucie Safarova, which saw her save three match points, Stephens agreed when it was suggested that her recovery is ahead of schedule, saying, "Yeah, I would say so. Last week I was just hoping to win a match at some point and beat someone. So I would say I turned it around pretty quickly, so I can be proud of that. So a lot of work to be done. Obviously I'm just really happy to be back on the court at this point and winning matches and beating some good players."
After a year away from the game, Stephens admitted that "I missed it. I just was like, Oh, man, I wish I could be playing. I mean, when you're playing week in and week out, you're not thinking, Oh, I wish I could be on the court right now. It's just more of like, okay, trying to compete every week. And I think for me I was home watching people and I just missed being on the court. So I think that kind of helps me now. I'm super eager to get out there and compete and just have fun, and I think that shows now more than anything."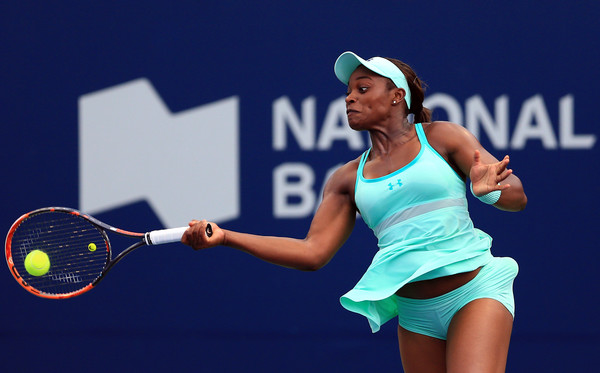 ​
Stephens also suggested that her hunger to return to the court has been a bit of an advantage. She explained that "it's a long process when you get on the road and you're travelling every week. And I think for the girls now -- obviously I'm, like, super fresh and just super excited to be on the court and just fighting and competing and just loving being out there. And these girls have been playing since January, and some of them played super tough schedules and just been grinding. So I think for me it's an advantage because I'm like, Yay, totally excited to be on the court, and everyone else is kind of like, you know, it's tough. So I think it may be a little bit of an advantage for me."
Future-proofing
The layoff has no doubt been good for Stephens. When it was suggested that Stephens take more time off in the future, she quipped that she "can convince my coaches that I should take a year off and then start playing again," a technique she called, "the Roger Federer way."
But seriously, "it sounds good. I mean, obviously it worked. So obviously, yeah, I mean -- yeah, I think scheduling is a really important part of playing, because you do get a little burnt out with playing so many weeks in a row. So, yeah, I definitely will try to manage the schedule better."
Stephens will have her hands full once again in the semifinals, where she will play Caroline Wozniacki, who defeated world number one Karolina Pliskova in the quarterfinals.