 There is a slight sense of deja-vu in Toronto, as Caroline Wozniacki is picking up steam and heading towards a Rogers Cup title. The former world number one booked her place in the Toronto final on Saturday, defeating Sloane Stephens in straight sets. After the match, the possibility of a return to number one for the Dane entered the conversation.
Returning to top form
Wozniacki currently sits in seventh in the Race to Singapore, is into her sixth final of the year, and has won 46 matches so far in 2017. When the Dane first claimed the number one ranking in 2010, the first major step was her title in Montreal. She now stands on the brink of a second Rogers Cup title.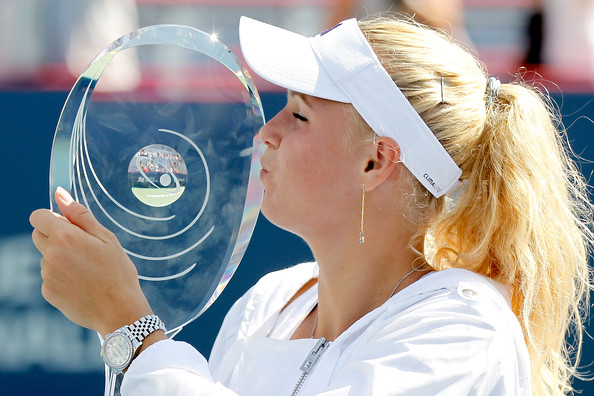 When asked about the possibility of returning to number one, she said, "I think everyone wants to be No. 1, and I think everyone that's their dream. If it happens, it happens and I will be very happy obviously. But if it doesn't, then that's okay too. You know, I just try and play my best and do my best. And, you know, I've obviously been there before. So, yeah, obviously it would be awesome to go back, but it's not something that I'm really thinking too much about. I just think about the tournament that I'm playing at this moment."
Wozniacki was coming off a win over world number one Karolina Pliskova in the quarterfinals. After defeating an unseeded opponent in the semifinals, the question was raised as to whether anyone can currently win on the WTA tour. Wozniacki didn't really play along, explaining that "I don't really think too much about others when I'm out there on court. I just think about myself and what I need to do. And every time I step out on the court, I believe I can win. And that's really the way I think."
Unexpected success
Despite being a former Rogers Cup champion, Wozniacki had never so much as won a match in Toronto prior to this week (her title came in Montreal). Coming into Toronto this year, she admitted that "I know I've been playing really well this year and, you know, beaten a lot of top players. But at the same time, you know, with a record like I had here in the past, I wasn't really expecting too much of myself. But, you know, maybe that's also the key why it's been going so well, because I just walked in and I was more relaxed about the whole thing."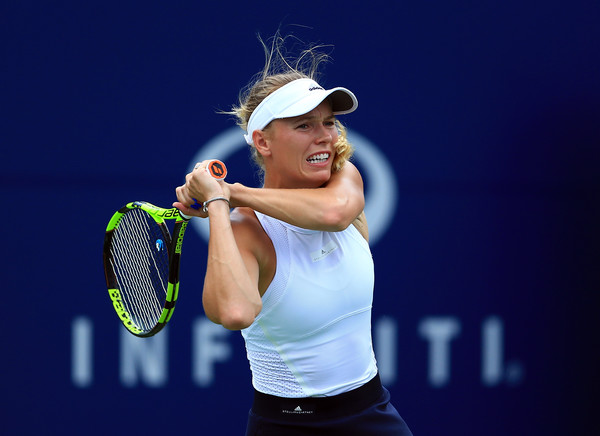 In order to try and break her slump in Canada's largest city, Wozniacki made some changes to her routine, including a new hotel and new driver. Given her success here in 2017, the Dane confirmed that "it's been working so far this year. So, you know, if I'm back here in two years, then I would definitely do the same."
Looking ahead to her final, her sixth of 2017 but still without a win, against Simona Halep or Elina Svitolina, she said, "Both great players and both play very similarly. You know, it will be a tough match, long rallies. But, you know, I'm going to look forward either way. It's going to be a good one."