As the US Open summer heats up, the race for world number one will really begin to take shape in Cincinnati at the Western and Southern Open. Roger Federer is still up north in Montreal, looking to close the gap on Rafael Nadal to a mere 10 points with a victory at the Coupe Rogers. Though either man will take over the title of world number one once again in Ohio, hungry players below them with high seedings such as Dominic Thiem, Milos Raonic, and Alexander Zverev are ready to challenge them.
World Number One Implications
With Nadal defending 45 points after making the third round last year, he'll need to at least one up Federer in the third round or later to take the world number one (Federer wins the tiebreaker if both men are level on points). Should Federer lose the final in Montreal, Nadal will have a 320 point lead over the Swiss. It would take Federer to go at least two rounds better than the Spaniard.
If Federer Wins Montreal Final
*Federer takes number one via tiebreaker due to having played fewer events this year
| | | | | | | | |
| --- | --- | --- | --- | --- | --- | --- | --- |
| Cincy | DNP | R2 | R3 | QF | SF | Final | Title |
| Federer | 7545 | 7555* | 7635 | 7725 | 7905 | 8145 | 8545 |
| Nadal | 7465 | 7475 | 7555* | 7625 | 7825 | 8065 | 8465 |
If Federer Loses Montreal Final
| | | | | | | | |
| --- | --- | --- | --- | --- | --- | --- | --- |
| Cincy | DNP | R2 | R3 | QF | SF | Final | Title |
| Nadal | 7465 | 7475 | 7555 | 7625 | 7825 | 8065 | 8465 |
| Federer | 7145 | 7155 | 7235 | 7325 | 7505 | 7745 | 8145 |
Nadal's Quarter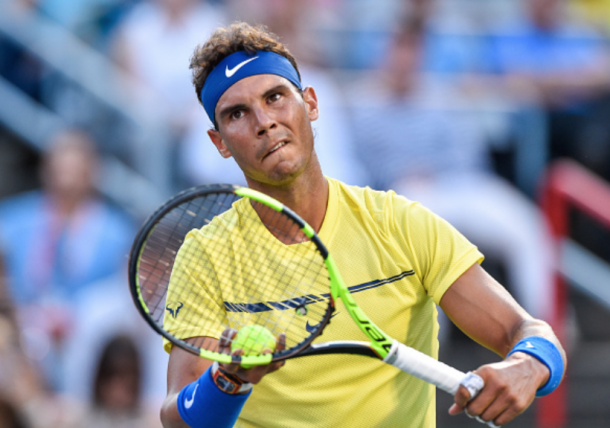 Everyone talked that Nadal's path to number one was comfortable in Montreal but his loss to Denis Shapovalov halted that path. For the Spaniard, he should come out firing after his disappointing result North of the Border. He'll fave either Richard Gasquet or a qualifier in his opening match but then could meet his Wimbledon nemesis, Gilles Muller, in the third round. Big-servers Ivo Karlovic, Kevin Anderson, or Jo-Wilfried Tsonga could be the ones to threaten the world number two should any of them make the quarterfinals.
Quarterfinals: Rafael Nadal vs Kevin Anderson
Semifinalist: Nadal
Thiem's Quarter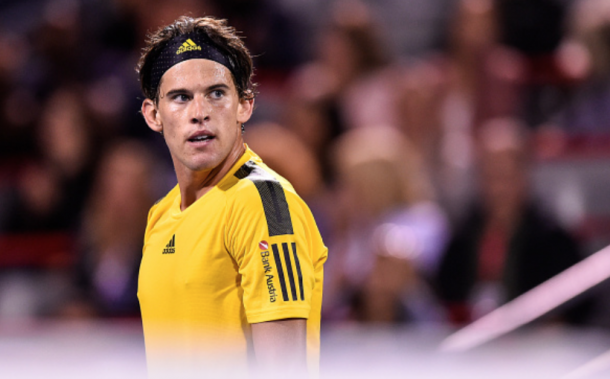 Since his French Open semifinal run, the Austrian is a mere 5-5 on the tour, squandering match points against both Kevin Anderson and Diego Schwartzman in DC and Montreal respectively. He's hoping to turn it around in Cincy but tricky potential second rounders await in Daniil Medvedev. 15th-seeded Sam Querrey has had a quietly good summer this year and could be Thiem's biggest threat in his round of 16.
Another player who is struggling at the moment is Kei Nishikori. Should David Ferrer get by Steve Johnson in his opener, it will be another difficult match for the Japanese number one. Pablo Carreno Busta also looms in this part of the draw.
Quarterfinals: Dominic Thiem vs David Ferrer
Semifinalist: Thiem
Zverev's Quarter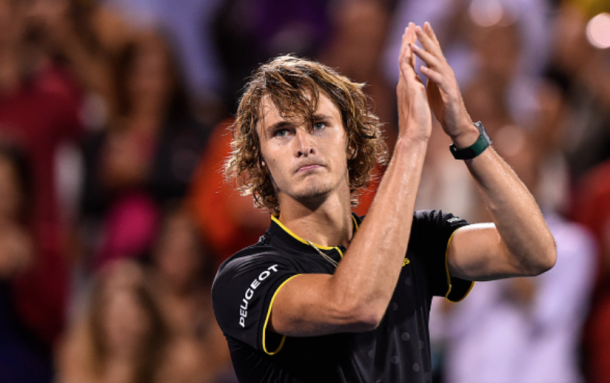 The young German is having a stormer of a year as he is third in the Race to London and has already qualified for the NextGen Finals in Milan. Milos Raonic opens this quarter and looks to rebound from disappointment in Montreal but has an easy draw. The always entertaining Gael Monfils, Jared Donaldson, and Roberto Bautista Agut could test the Canadian.
For Zverev, he'll be salivating at this draw after a long week in Montreal. In his section, he has two American wild cards and a qualifier. His potential third round match could be against John Isner.
Quarterfinals: Milos Raonic vs Alexander Zverev
Semifinalist: Zverev
Federer's Quarter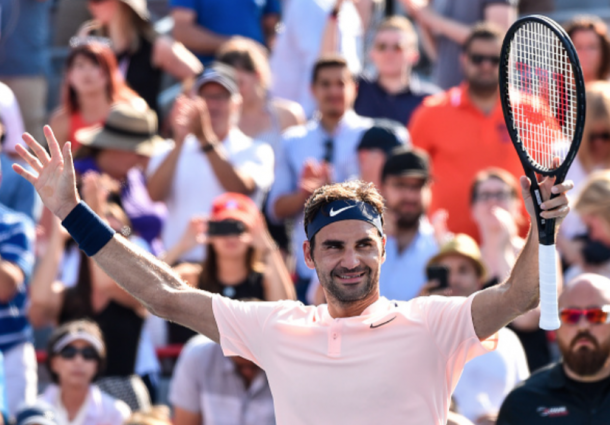 Of the four quarters, this one could see the most upsets. Grigor Dimitrov opens up against either Feliciano Lopez or Hyeon Chung, but the Bulgarian has had a difficult summer and either man are capable of pulling off the upset. The match that has everyone buzzing is Juan Martin del Potro facing off against 10th-seeded Tomas Berdych to open the proceedings. That match will surely draw huge crowds with two marquee names facing off quite early.
Jack Sock is another player who has had an uneasy summer. Sock lost to Anderson in DC and then complained about the court and lost to Kyle Edmund in Atlanta before that. He'll face Yuichi Sugita in his opener. The Japanese doesn't offer much power but could get enough balls back in play to annoy the American. Federer should breeze through this section but Diego Schwartzman or Karen Khachanov could have something to say about that.
Quarterfinals: Juan Martin Del Potro vs Roger Federer
Semifinalist: Federer
Semifinals and Finals Prediction
Semifinals: Nadal d. Thiem
Federer d. Zverev
Finals: Federer d. Nadal