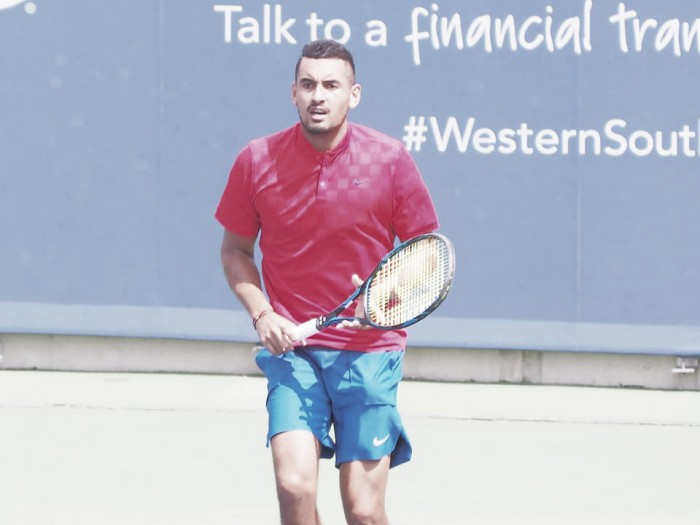 David Goffin and Nick Kyrgios were meeting for the third time in their careers. The Australian had won twice, in the Tokyo final in 2016 and in Miami early this season. At the Western and Southern Open, Kyrgios once again got the better of the Belgium though he was feeling the effects of a knee injury.
Kyrgios takes the opener
Serving first, Kyrgios was forced to fend off three break points from love-40 behind before eventually holding his own to begin proceedings. For the ninth seed, he eased through his opening service game, losing just the one point.
The Australian, this time had no problems on serve, holding his own to love. But just two service games later, he had to once again battle to win the game after two deuces before edging in front, 3-2. Kyrgios limped to the chair, sighting further injury issues he's suffered this season.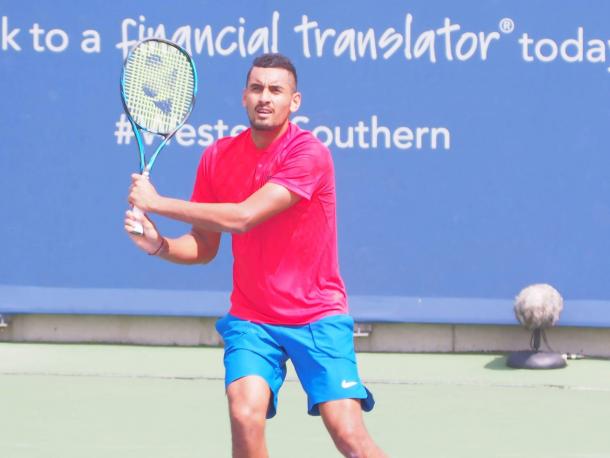 However, he came out for the game and the ninth seed seemed to have been bothered by that and dropped serve, allowing Kyrgios to break after an error-prone third service game. Despite an injury, Kyrgios managed to consolidate the break to lead 5-2 on Goffin.
Still not himself after sustaining an injury during Roland Garros, Goffin on serve, fell behind a set point from 15-40 up. A stretch forehand winner down the line did the job as the 22-year-old broke and won the opener 6-2. Goffin then called the trainer.
Kyrgios seals victory in battle of the wounded
The second set started with a hold of serve for the Australian. With the Belgium's leg strapped up, he was struggling to match his opponent and even fell behind two break points. But he didn't give in and saved both before holding to stay in touch early on with Kyrgios, 1-1.
Both players then held their second service games of the set quite comfortably for 2-2. Kyrgios was then put under pressure as Goffin earned his first break point of the set at 30-40. But denied the Belgique with an unreturnable serve before winning the next two points for 3-2.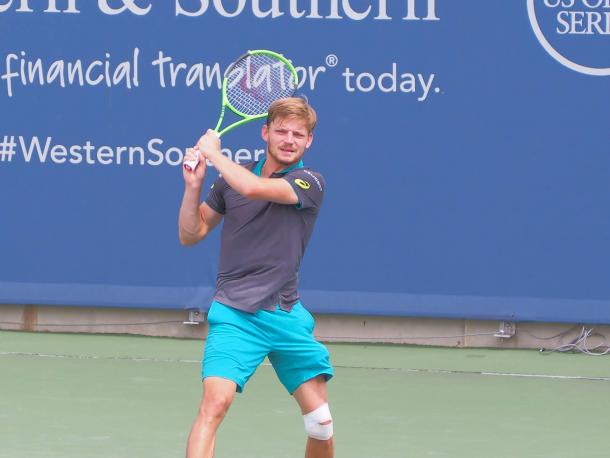 Goffin put that missed chance behind him and leveled with Kyrgios on his service game. The Aussie continued to pile the pressure on Goffin and after holding serve to go 4-3 ahead, he then grabbed another break point at advantage. This time, he broke after he pounced on a poor second serve to hit a return winner from a second serve.
The Aussie despite having injury trouble from the off, made it love-40, earning triple match points. An unreturnable serve finished off Goffin as Kyrgios advanced in a little over an hour five minutes.