 Kei Nishikori will miss the rest of 2017 with a wrist injury, his team has confirmed.
The Japanese had withdrawn from this week's Western and Southern Open in Cincinnati as a precaution and scans have revealed a tear in one of his wrist tendons.
The 27-year-old has been plagued by injuries throughout his career and his team has advised him to curtail his year on the tour to aid his recovery. He joins 12-time Grand Slam champion Novak Djokovic and reigning U.S. Open champion Stan Wawrinka in shutting down their seasons.
Announces withdrawal
"Two days ago during practice in Cincinnati, Kei hit a serve and heard a 'pop' in his wrist," a statement from his manager read.
"We went straight to the hospital to take an MRI. Yesterday, we went to see a very renowned wrist specialist who works with many of the MLB baseball pitchers.
"On top of that we have sent MRI results to three other wrist specialists to ensure we get several independent opinions from specialists.
"After consulting with all of them, it has become clear that Kei has a tear in one of the tendons in the right wrist."
Fortunately, surgery is not immediately required and instead, they will evaluate the problem after a few weeks.
"At this stage, we have elected not to do surgery and Kei is in a cast," it added.
"After the swelling comes down in the next few weeks, we will evaluate the next steps.
"Kei will withdraw from all the 2017 tournaments and work hard to be ready for next year."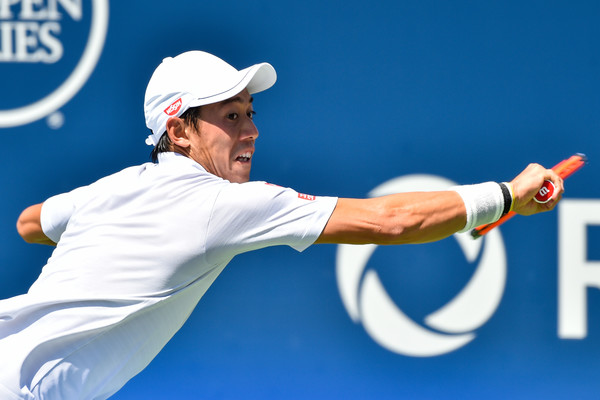 Injury ravaged
His decision to close down for 2017 is the culmination of an injury ravaged previous few years. He battled with a back injury at the Australian Open earlier this year and required treatment in the fifth set of his marathon match with Roger Federer.
He crashed out of the Miami Open at the quarterfinal stage to Fabio Fognini as he hobbled visibly around the court. His clay court season was interrupted with injury as he withdrew from the Barcelona Open before retiring before his meeting with Djokovic in Madrid.