 Alexander Zverev's spectacular ten-match winning streak came to a dramatic end in the second round of the Western and Southern Open in Cincinnati on Wednesday, as the world number seven was sent packing in three sets at the hands of 19-year-old American Frances Tiafoe. After two straight weeks of nothing but winning, the defeat came as a big surprise to many people, but the German was not one of them.
Out of gas
After the match, Zverev was asked whether he was feeling fatigued on court. The German, not about to make any excuses, bluntly stated, "Yes, 100%. I'm completely dead right now. I have been dead for the past two days." The German won the opening set of the encounter, but started to feel the match slip away. He explained that "I think in the middle of the second set, I was about a 10% of what I can play."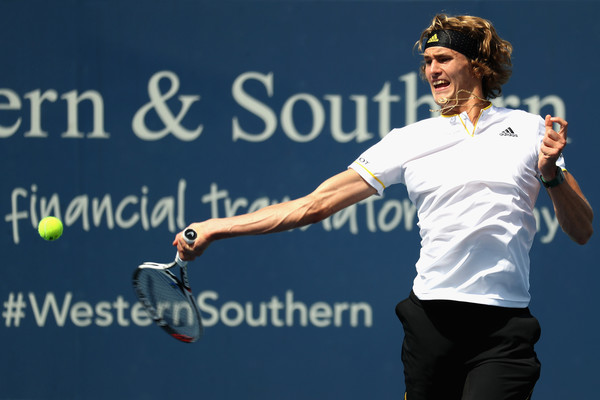 Despite admitting the match was not his best effort, Zverev was not to take all the credit away from Tiafoe, saying of his opponent, "he's too good of a player to beat him when I'm in this stage… I don't take anything away from him. He did a great job of finishing the match."
Coming into Cincinnati, Zverev was asking a lot of himself after playing two full weeks of tennis coming in. While he was never about to quit, even going so far as to say that he "could have easily pulled the plug in the second set, but I'm not going to retire just because I'm tired," he did point out to all those expecting big things that "I'm not a machine. So I'm tired, yeah. There is no hiding it."
Growing in confidence
Even after a disappointing loss, Zverev was very quick to look on the bright side, saying, "I just played, what, 12 matches in a two-week span? I have won one ATP 500 event and one ATP 1000 event in the last two weeks. I beat a lot of top-10 players and have beaten a lot of great players, a lot of tough matches."
The 20-year-old German also looked ahead to the US Open, suggesting that he is one of the favourites to win the title. According to Zverev, "I think there are a few guys there, strong favorites. I think Roger [Federer] and Rafa [Nadal] are the strongest ones and a few guys coming after that. I think I am involved in that group. I am in that small group of players."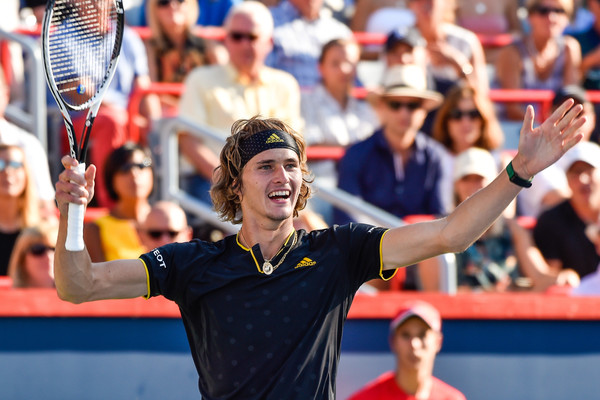 That being said, the young German, who is one of only three men this season to win a Masters 1000 title, did emphasize one point; "Obviously the two favorites are Roger and Rafa."
With the US Open now the focus for Zverev, the German said, "I feel very confident the way I was playing in the last two weeks. I feel very confident how I am playing right now. And I think going into the US Open, I feel the best I have ever felt maybe going into a slam. That gives me a lot of confidence, and hopefully I can show that on court, as well."
Time to recover
Zverev is keen to put this loss behind him, claiming "this match is already forgotten. I don't care that I lost that match. Of course I care that I lost, but, I mean, it's something that is normal, something that happens to all of us."
After having played almost every day for the past two and a half weeks, Zverev confirmed that he will not return to the court, even for practice until next week. What's next for the German? "I'm going to take three, four days off and play a little bit of golf or go to the beach, something like that. Not touch the tennis racquet."
Zverev will likely be seeded at least fifth at the US Open.