 With most of the top ten either skipping the Western and Southern Open or losing early, Rafael Nadal is now the heavy favourite for the title in Cincinnati. The man who will become number one in the world next week did not disappoint in his opening round match, beating Richard Gasquet for the fifteenth time in a row. After the match, the Spaniard spoke to the media about the state of his game and the slew of injuries that are affecting his fellow top-ten members.
Strong start
Nadal was imperious in his opening match of the tournament, never dropping serve in the straight-sets win. While the Spaniard seemed satisfied, he was not about to make any bold predictions about what's to come this summer, saying, "I don't know. Just the start of the tournament. Was important start for me. Always important to win the first match, especially after what happened last week, losing the match that way. So just happy for the way that I played, and of course for the victory, no? So let's see. Tomorrow another tough match against, you know, against Albert [Ramos-Vinolas]. I know him very well. He know me very well. Going to be a tough one. I hope to be ready to play well."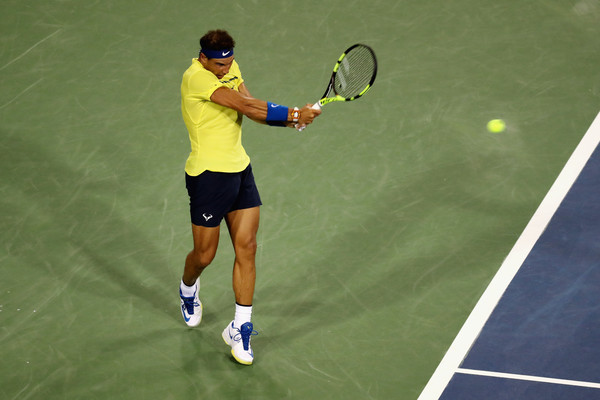 With number one already locked up, it would be easy for the Spaniard to lose focus. But Nadal assured the media that that will not happen, explaining that "My goal, I always say the same, is important thing for me because to come back to that number after all the things that happened to me since the last time that I have been in that position is something very important and very difficult, no? I worked a lot to give me another chance, and here I am. Just to be back to that position is something that makes me happy, and of course is going to be an emotional moment for me. But that doesn't change my goals. My goal is try to play a good tournament here, and of course then we gonna think about the US Open. But now it's Cincinnati."
Coming off what he called his worst loss of the season, Nadal was quick to shift focus to this event, saying, "I work every day to play better. Is obvious that was an important start for me, a good one. And now I have another opportunity tomorrow to go on court and play another match. I hope to be ready to play well tomorrow. I think I can do it, because I have been practicing well. So that's it."
Injuries for everyone
Nadal has notoriously been one of the most injury-ridden players on the ATP World Tour. But in a rare twist of fate, he appears to be one of the healthiest players on the tour right now, as he is one of only three top-ten players healthy enough to play in Cincinnati. The Spaniard was asked after his win if he thought perhaps the season was too long, leading to all these injuries. Nadal had a very pragmatic response:
"The season didn't change for the last 20 years probably, so we cannot think about that now. You know, is something that happens because we are not 20 years old anymore, no? We are over 30, most of us, you know. So, is something that can happen, no? This year happened couple of times, but I tell you one thing, no, I have been in that position more than all these players that are out now, no?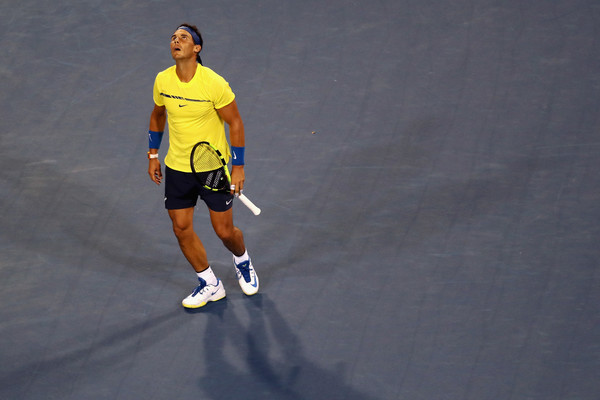 So that's part of the sport. I know how tough it is. I am very sorry for all of them, and I wish all of them a fast and good recovery. But at the same time, I tell you, no, Roger [Federer] didn't have a lot of things during his career. Novak [Djokovic], the same. Andy [Murray], the same. Stan [Wawrinka], I don't think he had a lot of issues, too. I am the only one of these top players that I miss a lot of important tournaments in my career, no? More than nobody else. I know how tough it is. But the only thing that you can do when these kinds of things happen is accept and keep going."
Federer and the fire
Nadal has had a bounce-back season in 2017, perfectly coinciding with the comeback of Roger Federer, who is five years Nadal's senior. It has always been assumed, and even suggested by Nadal, that the 15-time major champion will not have as long a career as some of his peers. But does seeing Federer's comeback change the Spaniard's thinking?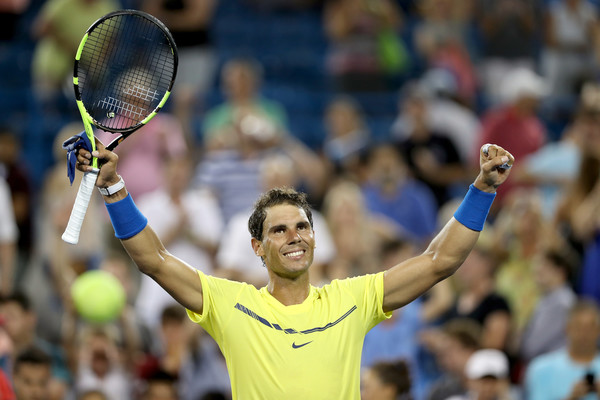 According to Nadal, "No. I do my way, and Roger did his way, no? Everybody is different. For me, personally, I always say the same. I'm going to keep playing until what I am doing makes me happy. I am a very lucky person that I can choose when I want to stop, so that's the real thing. If I am happy doing what I am doing, and especially if I am healthy, I continue, I keep going, because I love this sport. I love the competition, and I still feeling the passion for what I am doing, no? When I arrive the days I lose one of these things, I gonna do nothing."
Nadal and Federer share a special place in history due to their rivalry and friendship. Their simultaneous 2017 comebacks has only added to their legend. When this writer asked Rafa if the comeback was extra special because he and Federer are taking back the tour together, he said, "it's something that probably is special because a lot of people thought that we will not be able to be back where we are now, but we have been in that position for a lot of, a lot of years. Is special, yes, but is nothing new."
Nadal will play Albert Ramos-Vinolas for a spot in the quarterfinals.