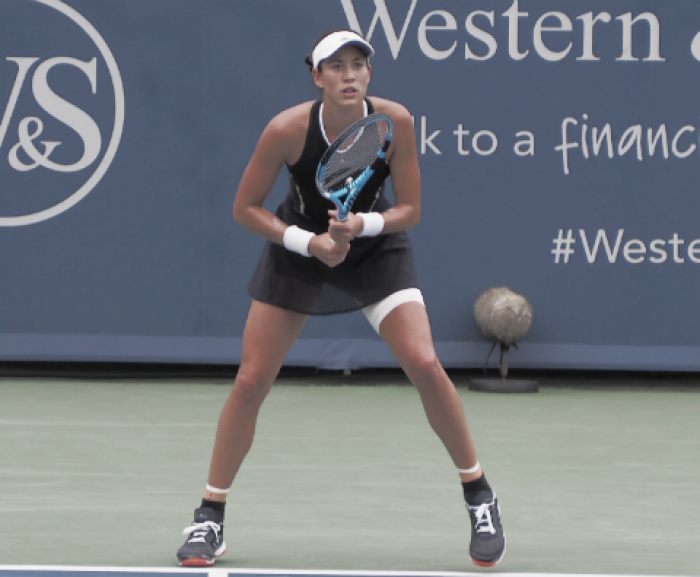 Garbiñe Muguruza came through in a tough three-setter today against Madison Keys at the Western and Southern Open. The Spaniard was down three match points but was able to save them before winning in the third set tiebreak. She'll go on to face Svetlana Kuznetsova in the quarterfinals.
In her post-match press conference, a number of topics came up for the Spaniard, ranging from the match, her medical timeout, rain delay tactics, and the terror attacks in Barcelona.
Tough Match For The Spaniard
In such a tightly contested matchup, there was little margin for error in the match. She said despite the match points against her, she felt she was doing the right thing. She noted that Keys played well in the important points and had to deal with tricky conditions, but she's happy with the win.
Muguruza added to that the American came out strongly after the rain delay but knew she was going to get chances sooner or later.
Can't Disconnect
During the rain delay, the Wimbledon champion said that she spent time with her physio, getting treatment on her leg. She also ate some food and listened to music. She mentioned it's tricky to really know what to do during a rain delay because you can't disconnect because you're going back out to play, but you still have to relax.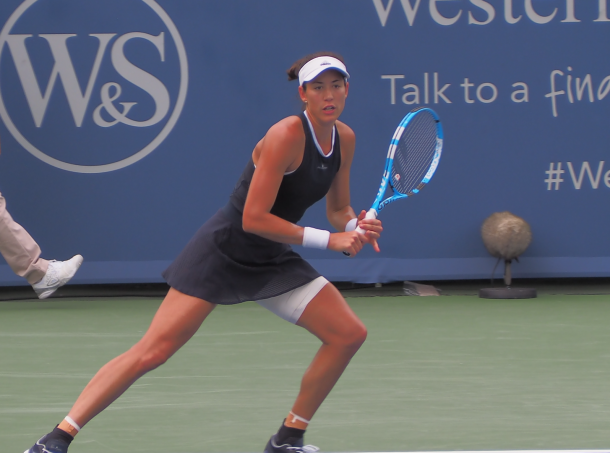 Feeling Better
In the first set and during the rain delay, Muguruza got treatment on her leg, She said that it was feeling much better and that she'll do everything she can to keep it as it was because she probably has an early match tomorrow.
Thoughts on Barcelona
She said that she was shocked to have found out about the attacks during the rain delay. She called Barcelona one of her homes and a place she has been to many times. The Spaniard said her family is okay and that when dealing with things like these, she just has to block it out, just like she always does for matches.