Former world number seven Belinda Bencic, who is just merely 20-years-old this year, is close to fully overcoming a lingering wrist injury which had plagued her since the start of 2016. The Swiss, who is currently ranked 200th in the world due to inactivity, would look to return to professional tennis in due time, with an expected date of September.
Injury problems since 2016
Bencic's injury concerns originated in 2016, despite Bencic having an impressive start to the year; making the semifinals of the Sydney International before falling in the fourth round of the Australian Open to Maria Sharapova in a tight straight-sets match. Being the top seed at the St. Petersburg Ladies Trophy, she defeated quality players like Anastasia Pavlyuchenkova and Daria Kasatkina along the way to make her way to the final, securing a place in the Top 10.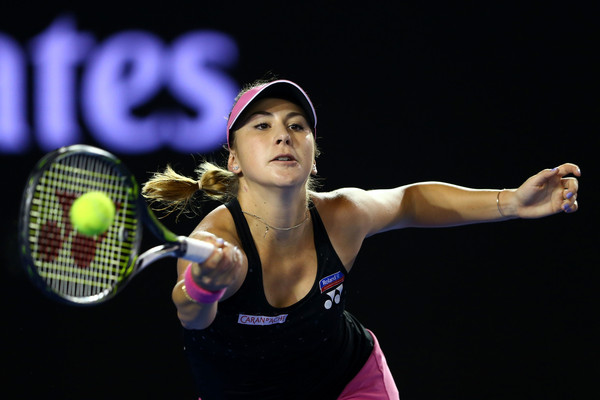 However, she had to settle for a runner-up finish as Roberta Vinci, who coincidentally also made her Top 10 debut the next week, was just too good in the final.
Everything just went wrong for the Swiss youngster from then on as a list of injuries, ranging from lower back, thigh and to the wrist, started to bother her. The Swiss only made just one more quarterfinal appearance in any tournament through the rest of the year, falling outside the Top 40 at the end of the year despite being ranked in the Top 10 back in February. Bencic won just two of her first nine matches in 2017, which influenced her decision to play an ITF tournament for the first time since 2013.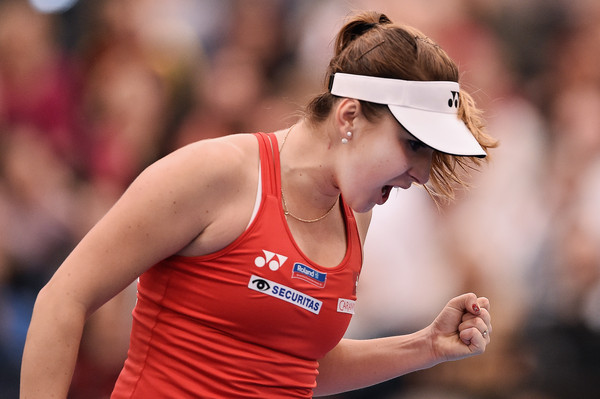 Even so, her wrist injury continued to plague her there, forcing her to retire in the quarterfinals. Despite being ranked outside the Top 100 at that moment, Bencic was still the drawcard for her home tournament at the Ladies Open Biel-Bienne. However, her appearances in both singles and doubles were short-lived as she lost in the opening round of both competitions, and looked nowhere near her best.
The string of injuries was certainly not kind to Bencic, who reached her career-high ranking before disaster struck. She soon announced after her first-round loss in her home country that she was going to undergo a wrist surgery, with her return date unconfirmed.
"It was not easy. We had to plan how to make a return after the surgery to keep my left wrist not overburdened. It was a tendon causing troubles that was not on its right place and this caused wrist inflammation. I tried to sort this out with my physiotherapist for a very long time, I did not want to undergo a surgery. I had to find out if there was no other way. Surgery was the last option, not complicated one, but regeneration takes a long time. I've been playing a lot of forehands since then, slices, now I'm starting with backhands. Currently, everything is ok, I hope it will continue like this," Bencic gave a statement which hinted that she is recuperating well, much to the delight of all her fans.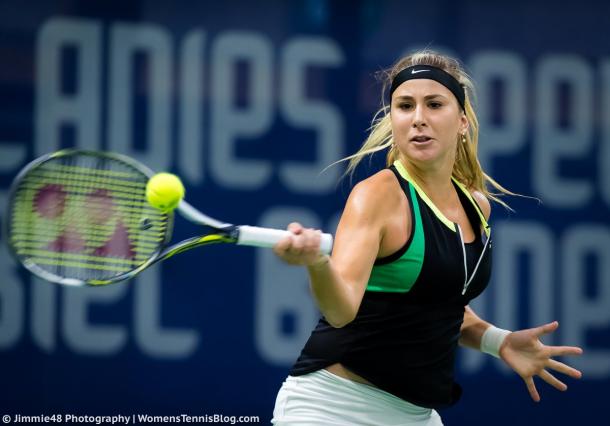 Bencic's latest updates
Bencic has recently been practicing at the Empire Tennis Academy in Trnava, where her family is currently residing at. Her good friend, world number 39 Daria Kasatkina and her sparring partner Oliver Nagy also came from this academy in Slovakia. For the past month, Bencic has already been training in Trnava and mentioned that she is enjoying herself and the conditions at the academy are perfect. Currently, the Swiss is practicing on the court for two and a half hours per day, looking to improve her stamina.
Bencic signed a one-year contract with the academy, which certainly delighted its chairperson. "We are very pleased that Belinda has decided to be part of our Academy. Team of people working with here will provide all necessary support and conditions for quality preparation. Her operation with us will be great motivation for our young talented players. I wish Belinda a successful return and a new start with the support of EMPIRE Trnava Tennis Academy." said Miroslav Hlavna, the chairperson of the academy. The academy now boasts a huge membership consisting of Bencic, Kasatkina and most notably world number four Elina Svitolina and the new-crowned top-ranked doubles player Lucie Safarova.