Victoria Azarenka has officially withdrawn from the US Open. The two-time Grand Slam champion withdrew due to an ongoing legal battle for the custody of her infant son, Leo, with her now ex-boyfriend and father of the child, Billy McKeague. The Belarusian is a two-time finalist at Flushing Meadows, losing to Serena Williams both times. The withdrawal of Azarenka is the second high-profile name now out of the US Open as Serena is still out, soon to give birth to a child.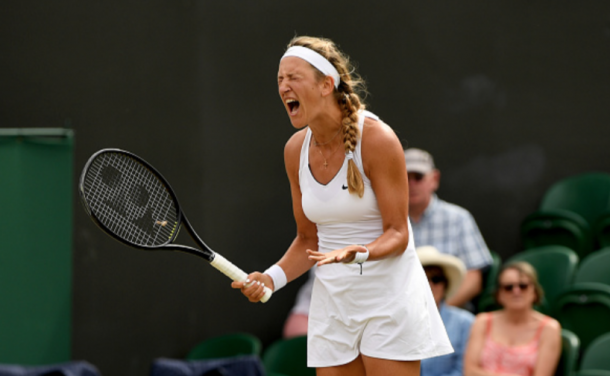 Azarenka Speaks
The former world number one was one of the favorites heading into the US Open but has to solve the custody issues with McKeague before playing again. Since the split, the Belarusian has withdrawn from both the Bank of the West Classic in Stanford and the Western and Southern Open in Cincinnati. Both parents are forbidden to leave California with Leo which obviously makes it difficult for the Azarenka to travel and play tournaments.
"I am sadly unable to compete in this year's U.S. Open due to my ongoing family situation that I am working through," Azarenka said in a statement issued by the tournament. "While I will dearly miss being in New York and playing in one of my favorite tournaments where I have enjoyed some of the best moments in my career, I am already looking forward to being back next year."
A frustrated Azarenka finished off her statement said, "No should have to choose between their child and their career." Misa Eguchi of Japan will take Azarenka's spot in the main draw. The Japanese was the next person on the direct entry list and will be using her protected ranking to get into the main draw, which will be her first career Grand Slam main draw match. With qualifying to start on Tuesday, had Azarenka waited to pull out by then, her spot would have been given to a lucky loser from the qualifying rounds.