 After an incredible season to date there is no doubt that one of the favorites for the Men's singles title at the US Open will be Roger Federer, the third seed for the tournament in New York.
Federer is undoubtedly one of the great champions at Flushing Meadows, having won the title five straight years between 2004 and 2008. He has only reached the final twice since then, in 2009 and 2015, though is playing some of the best tennis of his career and will be aiming for a 20th Grand Slam title when action begins in Monday; if he wins, he will be world number one once again.
Early 2017 results
There is no doubt that Federer got off to an incredible start this season. After missing the second half of 2016, the Swiss was the 17th seed at the Australian Open but won an 18th Grand Slam title, beating Rafael Nadal in a thrilling final. He then suffered a slight blip, losing to Evgeny Donskoy in Dubai despite holding match points, though rebounded to win both Indian Wells and Miami.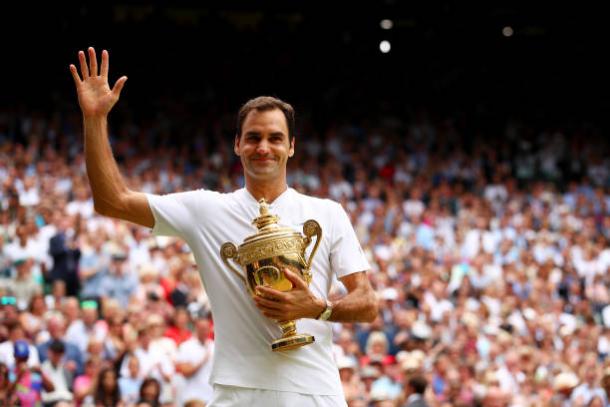 The Swiss decided to withdraw from the clay court season to rest up for the grass court season, though did not get off to the best start as he fell to Tommy Haas in Stuttgart despite having two match points. However, he rebounded well to win the title in Halle without dropping a set, and then did not drop a set on his way to his eighth Wimbledon title, beating Marin Cilic in the final.
Hard Court summer
Federer entered the Rogers Cup in Montreal and the Western and Southern Open in Cincinnati ahead of the US Open, though things didn't exactly go to plan.
The Swiss started extremely well in Montreal, easing past Peter Polansky, though was then forced to come from a set down to beat David Ferrer. He then saw off Roberto Bautista Agut in straight sets to reach the last four, where he beat Robin Haase in two tight sets to reach the final. There, he suffered his first straight sets defeat of the year as he lost to Alexander Zverev.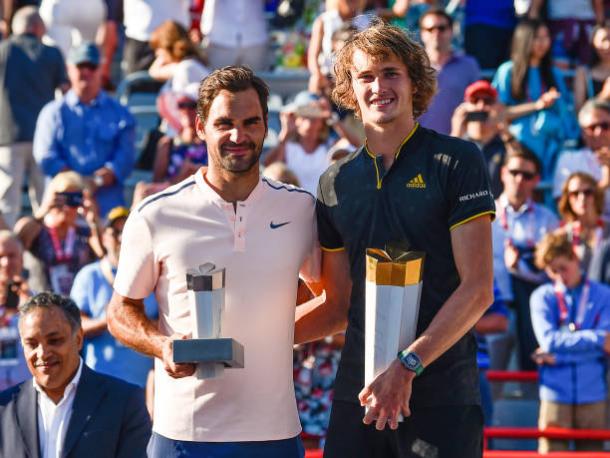 Though he was undoubtedly outplayed in the final in Montreal, Federer sustained a slight back injury in the second set against Zverev, and after a couple of days of deliberation decided to withdraw from the tournament. Fortunately for him, he has recovered in time to play in New York.
Best US Open result
The US Open has been an extremely happy hunting ground for the Swiss in the past, having taken the title five year in a row in the mid-2000's.
Federer's first triumph came in 2004, where he beat Andre Agassi and Tim Henman before easing past Lleyton Hewitt in the final. The following year he beat Hewitt once again in the last four to make the final, before triumphing over Agassi in the American's final Grand Slam final. His third consecutive triumph came when he beat another American, Andy Roddick, in the final after wins over James Blake and Nikolay Davydenko.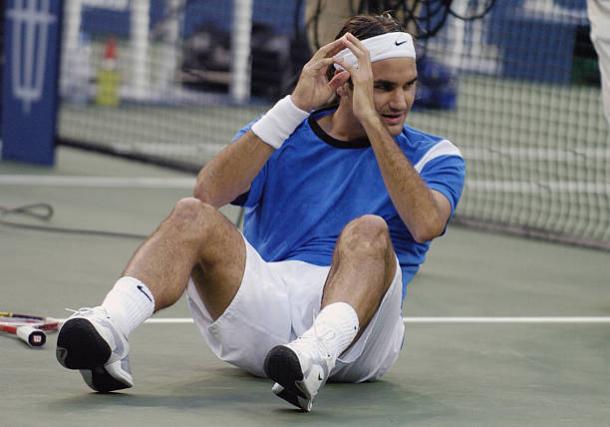 On the way to his fourth triumph he once again beat both Roddick and Davydenko, before beating Novak Djokovic in the Serbian's first Grand Slam final. His fifth and currently final triumph came in 2008, where he beat Roddick and Djokovic before easing past Andy Murray in the Brit's first major final. Federer's streak of titles was snapped in 2009, where he lost to Juan Martin del Potro in the final.
Though he has not won the title in almost a decade, there is no doubt that Federer is a huge contender for the title this year. It would not be a surprise if the Swiss wins a staggering 20th Grand Slam title in just over two weeks time.