For the second major in a row, the world number one ranking is up for grabs. And for the first time since 2010, it will be Rafael Nadal and Roger Federer doing battle for the top spot. The Fedal renaissance is bearing down on New York at the US Open.
With Andy Murray's withdrawal, it is down to the two legends who have a shot at being ranked number one come the 11th of September. Nadal is currently ranked number one in the world, having returned to the top spot just this past Monday. Federer is not far back at number three, although Murray's withdrawal guarantees a minimum ranking of number two post-US Open. Only 320 points separate Federer and Nadal in the rankings (not including US Open points).
Here are what the points could look like post-US Open:
| | | | | | | | | | |
| --- | --- | --- | --- | --- | --- | --- | --- | --- | --- |
| | DNP | R1 | R2 | R3 | R4 | QF | SF | F | Champ |
| Nadal | 7465 | 7475 | 7510 | 7555 | 7645 | 7825 | 8185 | 8665 | 9465 |
| Federer | 7145 | 7155 | 7190 | 7235 | 7325 | 7505 | 7865 | 8345 | 9145 |
(please note, these totals do not include points from the 2016 US Open, as they will be replaced by the 2017 points):
In a way, the battle for number one is simple: whichever one of these men reaches the final will become number one. That could be decided by a battle between the two in the semis, as they are in the same half of the draw. However, if one or both of them fail to reach the semifinals, things get slightly more complicated. Here are the different ways the number one ranking could be decided.
Nadal's quest
Nadal is the incumbent number one, having reclaimed the top spot only this past week. His reign could be short-lived, although he does control his fate and does not need to do much to put a ton of pressure on Federer, who is coming back after an injury forced him out of Cincinnati. Here are the scenarios by which Nadal will hang on to number one:
Final
Semifinal, Federer fails to reach F
Wins one match, Federer fails to reach SF
Federer fails to reach QFs (regardless of Nadal's results)
With him and Federer in the same half, reaching the final would mean Federer is out, therefore Nadal will stay at number one. Should the Spaniard reach the semifinals and lose to Federer, he will lose the top spot. However, if he meets anyone but Federer in the semis, he will stay at number one regardless of if he wins or loses. Nadal could theoretically hang on to number one without winning a match. If Federer does not reach the quarterfinals, the Spaniard will stay at number one regardless of his result, even if he lost in the first round.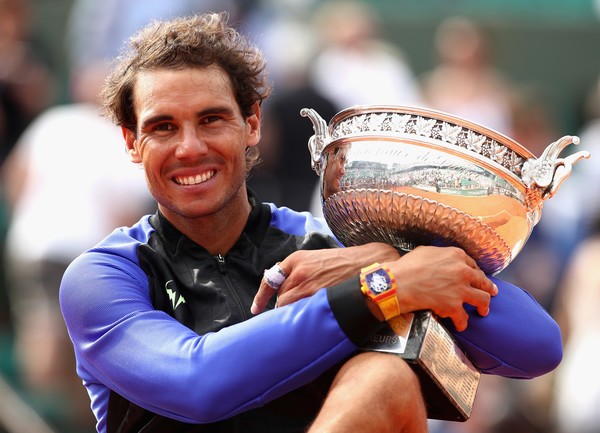 If Nadal wins his first-round match, Federer would need to reach the semifinals to have a chance at number one. If the Swiss didn't reach the last four, Nadal would not need to advance past round two to stay on top. But If Federer reaches the semifinals and Nadal does not, the Spaniard will lose the top spot.
The draw was somewhat kind to Nadal, as there are no obvious threats between him and the quarterfinals, meaning he should be able to put the pressure on Federer to perform. Nadal opens against Dusan Lajovic and faces no obvious threats in his entire quarter. He is a career 19-0 against all of his potential opponents in the first three rounds combined, although 15 of those wins are against his first potential seeded opponent, Richard Gasquet. The Spaniard is 60-10 against his potential round of sixteen opponents, with the highest-ranked roadblock between him and the quarters being number 15 Tomas Berdych, though the Spaniard's 2015 New York conqueror Fabio Fognini is another potential opponent.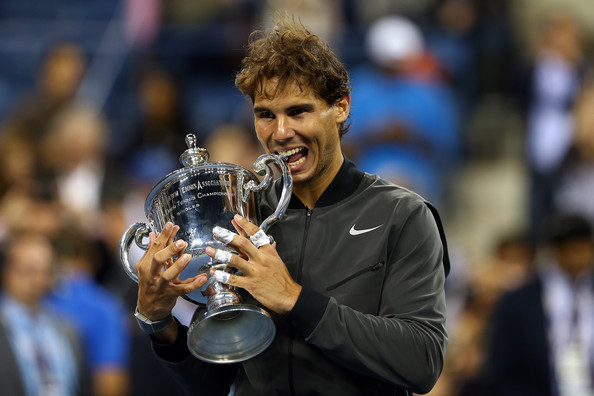 That being said, Nadal is no stranger to early losses at majors, including the US Open. He has not reached so much as the quarterfinals in New York since winning the title in 2013, including early losses to unlikely opponents (Fognini and Lucas Pouille) the last two years. The world number one could face a stern test in the quarterfinals, as he is seeded to face recent Western and Southern Open champion Grigor Dimitrov in the quarterfinals. Considering Federer's great form in 2017, Nadal really needs to reach the semifinals to keep hold of his ranking. And to do that, he'll need to play better than he has since winning the French Open back in June. But he's got about as good a draw as he could ask for. Nadal mostly controls his destiny, and his ranking, in New York.
Federer's Dream
If Nadal's return to number one on Monday seemed improbable, Federer's return seemed impossible. The Swiss has not held the top spot since 2012 and has been written off time and time again ever since. But here he is, number three in the world, guaranteed to rise to number two regardless of the US Open results, having won two majors this year, and with a shot at number one. The impossible dream may be about to come true. Here are Federer's scenarios for reclaiming the number one ranking:
*minimum result: quarterfinal*
Final
Semifinal, Nadal fails to reach SFs,
Quarterfinal, Nadal loses in first round
Because of the draw, Federer would become number one in the world by reaching the final (since it would mean that Nadal is out). Federer needs to reach the quarterfinals to have any chance of reaching number one. Even if Nadal lost in the first round, Federer would be stuck at number two if he lost any of his first four matches. Furthermore, if Nadal wins his first-round match, the Swiss would have to reach the semifinals to have any hope. If Federer reaches the semifinals and Nadal does not, he would become number one regardless of whether he won or lost that semifinal. And of course, if the two meet in the semifinals, the winner will be number one after the tournament.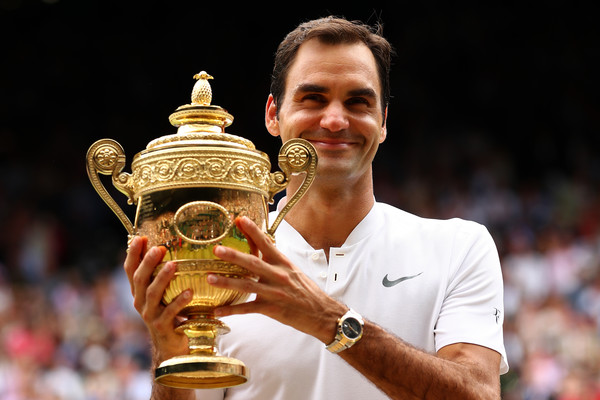 Federer's draw is the opposite of Nadal's as his biggest threats come before the quarterfinals. He has a tricky opener against American #nextgen star Frances Taifoe, who is coming off an impressive run in Cincinnati where he knocked off Alexander Zverev, who was coming off his finals win in Montreal over Federer. Should Federer defeat Tiafoe, he could meet for US Open semifinalist Mikhail Youzhny. The first potential seeded opponent for the Swiss is 31st seed Feliciano Lopez, who can be tricky on a fast surface.
The big threat will come in the fourth round. One potential opponent is Wimbledon semifinalist Sam Querrey, whose big-hitting game is dangerous on speedy courts and will be playing on home soil. However, the bigger threat and more likely opponent is the 14th seed and recent Cincinnati runner-up Nick Kyrgios. The big-hitting Aussie is currently playing the best tennis of his career and has a good record again Federer, having split his meetings with the Swiss 1-1, beating him in 2015 in Madrid before falling in an epic semifinal earlier this year in Miami. All six previous sets contested by their pair have been decided in tiebreaks. Federer's potential quarterfinal opponents include sixth seed Dominic Thiem and 2009 champion Juan Martin del Potro (who beat Federer for the title).
Who will be number one
The odds are in Nadal's favour, as he only needs to go deep at the tournament if Federer does. He also has a far easier draw through the first four rounds, meaning his odds of reaching the potential semifinal showdown are far higher. Add to that there are questions about Federer's health and that the Swiss will have to run a gauntlet just to get to the semifinals, Nadal must like his chances.
That being said, if Federer has taught us anything, it's that he can never be written off. It's entirely possible that his draw could fall apart and wouldn't need to go through Kyrgios or Querrey and he has the easier potential quarterfinal opponent.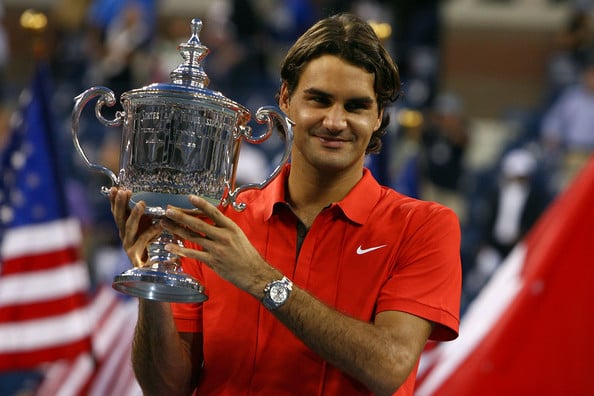 Should the two meet in the semifinals, it would be their first meeting at the US Open and the first time that they would meet with the number one ranking on the line. On paper, Federer would likely be the favourite in that match, considering that he is a five-time US Open champion to Nadal's two, has won three hard court titles already this season, beating Nadal for two of them, and perhaps most importantly, has beaten Nadal in four straight meetings, including winning their last five sets.
However, if Federer is challenged by his draw, he is more likely to be worn down come the matchup with Nadal. And Nadal is not an opponent you can beat while tired if he is feeling good. And if Nadal reaches the semifinals, that means he's probably feeling good. The Spaniard tends to be at his most vulnerable early in majors, so by reaching the semifinals, he will probably be playing well.
Should Federer knock off Nadal and take over the number one spot at the US Open, it would be the tenth time in history that a new number one has emerged at the US Open, although it would be the first time since 2003. The other three majors have seen a change at number one in that span.