 Two-time US Open champion Rafael Nadal began his quest for a third title successfully on Tuesday, surviving an early scare to see off Dusan Lajovic in his opening round match on Arthur Ashe Stadium.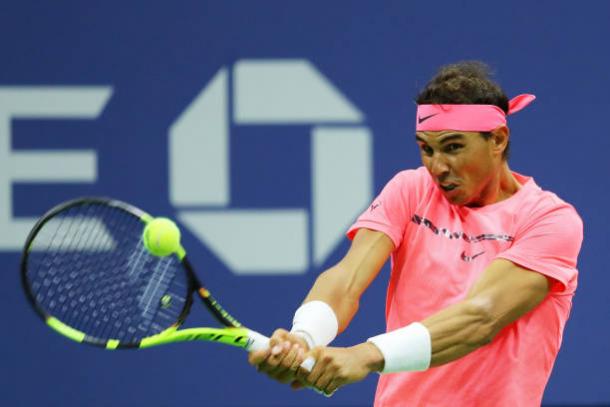 With the rest of the action around the ground cancelled due to poor weather, Nadal came close to dropping the first set under the roof against a highly-motivate Lajovic, though fought back and eventually proved far too strong for the Serbian. The world number one and top seed in New York eventually prevailed 7-6(6), 6-2, 6-2 in two hours and 17 minutes.
It was not a perfect performance by the Spaniard, who won the title at Flushing Meadows in 2010 and 2013, though it proved to be more than enough as he won the first of potentially seven matches at the final Grand Slam of the year. He will face Taro Daniel or Tommy Paul next.
Nadal survives early scare to ease into the second round
Nadal did not necessarily have the best build-up to the final Grand Slam tournament of the year and that perhaps showed as he was outplayed by Lajovic in the opening stages, though the Spaniard eventually took control and comfortably saw off the Serbian at the end of the day.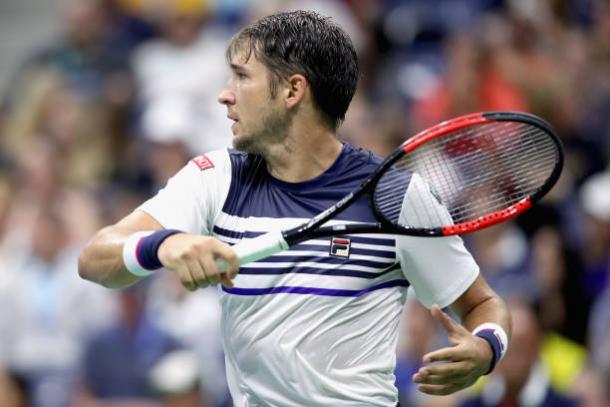 Lajovic won just four games when he faced Nadal at the French Open three years ago, though raced out to a 3-1 lead and forced a double break point. However, the Spaniard remained firm, even when facing extreme pressure at 3-5 down, and then broke Lajovic to love to even up proceedings. With the two holding serve a tiebreak ensued, and Nadal eventually took a hard thought set 8-6 in the breaker on his second set point, despite having three times been two points away from finding himself a set down.
After an extremely tough first set, the Spaniard started to bully Lajovic around the court, quickly racing to a double break lead to begin the set. Though he immediately let one of the breaks go with a poor service game, Nadal regained his advantage, eventually taking a 5-1 lead. The Serbian managed to serve to stay in the second set, though a comfortable hold gave the two-time champion an emphatic two set advantage.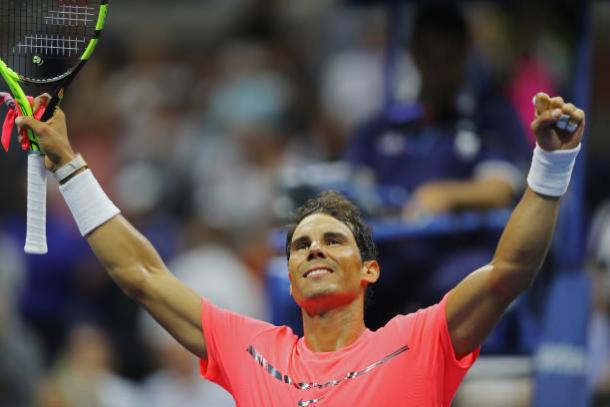 With the momentum clearly on his side, Nadal broke right at the start of the third set and eventually saved two break points to take a 3-1 lead and put himself just three games away from the victory. With Lajovic missing the last opportunities that he had on the Spaniard's serve, Nadal broke the Serbian for the second time, needing just one break point, and he consolidated to go just one game from victory. Lajovic managed to force the top seed to serve it out, and Nadal did just that to seal the win.