 On Court 17, was an all-French affair which saw a packed crowd turn up. Gael Monfils, the 18th seed sent compatriot Jeremy Chardy packing in straights 7-6(6), 6-3, 6-4 to book a place in round two at the US Open.
Chardy rues missed opportunities
Both players began proceedings on Court 17 by holding their serves for 1-1. Monfils held his second service game quite comfortably. But for Chardy, his serve began to go AWOL at love-30 and again at 40-30. But he managed to hold his serve to stay in touch with his compatriot for 2-2. The match continued to go with the serving player as both once again held their next two service games quite comfortably as they leveled at 4-4.
But it was Chardy who would open up the set, by earning a break point opportunity at 30-40 as he ventured towards the net and won the point. Monfils then crumbled under the pressure of facing a break point as a double fault was thrown in, which allowed Chardy the chance to serve for a set lead.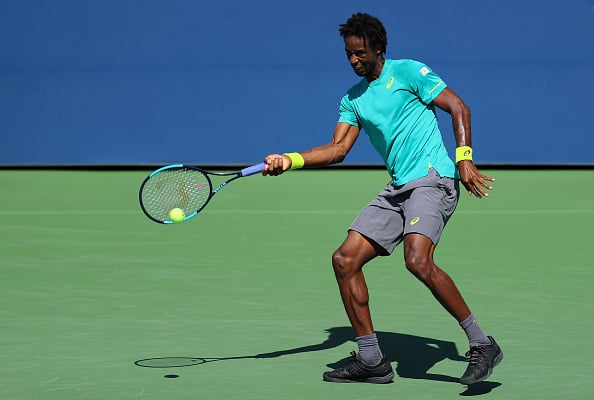 However, this didn't go to plan as Monfils broke immediately back to draw level once more at 5-5 before holding and going ahead, 6-5. His compatriot held his service game to force a tiebreaker. It would be Chardy who would dominate early on taking a 0-3 lead.
Soon later, the world number 79 would bring up a set point with Monfils overcooking a simple return, 5-6. The 18th seed then turned the breaker around with back-to-back aces to then earn himself a set point at 7-6. Chardy opted to run around to his forehand but couldn't execute the shot with Monfils taking the first set after so nearly being a set down himself.
Gael Monfils takes control of the match
Once again, Chardy would get off to the quick start by holding and then earning a break point chance as he came to the net and won the point, set up by his forehand. A good first serve allowed the 22nd ranked to save the break point before holding with an ace to draw level at 1-1.
The two then had no problems on their next service games, holding for 2-2. Monfils would then have the chance to break the 30-year-olds serve as he went up love-40 with a double fault. Chardy could only save one of three break points as he netted a volley to concede the game.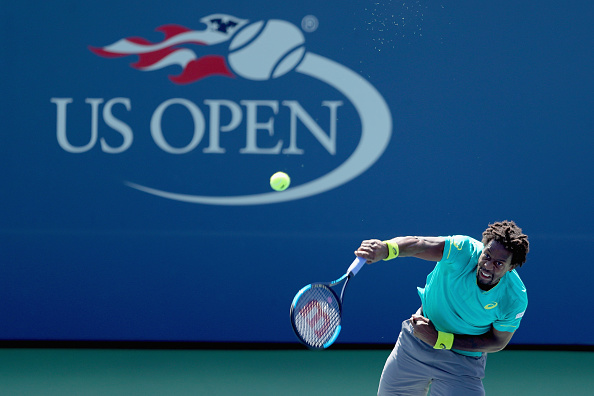 Monfils then consolidated his serve for 4-2 despite being dragged to deuce. The two held serve and Chardy was left serving to stay in the second set down 5-3.
Chardy's serve was his downfall as he double faulted to gift Monfils a set point, 15-40. But Chardy managed to take the game to deuce before a second set point came and went for Monfils. He would eventually take his fourth set point with an exquisite backhand passing shot for a two-way lead, 6-3.
Gael Monfils finishes off Chardy
All three games of the set so far went on serve with last year's semi-finalist up 2-1. A backhand winner on the Chardy serve saw Monfils earn his first break point of the set. A return long sent the game to deuce before Chardy held serve to avoid falling further behind in the match, 2-2.
Monfils was looking comfortable, holding his serve and then applying pressure to Chardy by bringing up a second break point at 30-40 following a forehand error from his opposition. Chardy's forehand could only find the net as Monfils broke for 3-2 and was closing in on round two.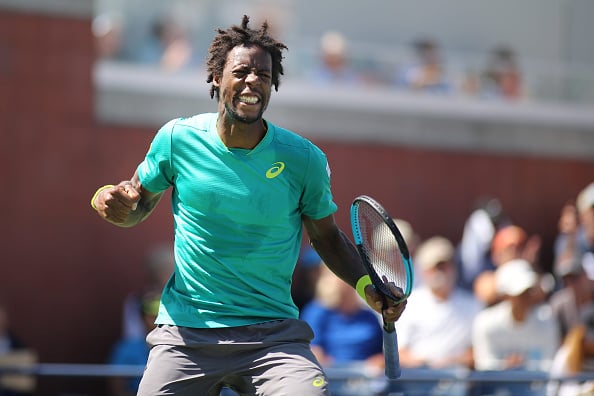 He consolidated to go up 4-2. But on serve, he faltered allowing Chardy two break back points. One was saved but he broke back then consolidated for 4-3, showing fighting spirit. Monfils then had his chance to regain his break but couldn't find the winning shot as Chardy held on to draw level, 4-4.
Monfils held serve which left the unseeded player serving to stay in the tournament. Monfils then grabbed a break/match point with Chardy firing a volley wide. The next point also went in favor of Monfils as he wrapped up the set 6-4 and the match, in two hours ten minutes.