 It is surely a day to remember for Denis Shapovalov, who completed a huge upset defeating Jo-Wilfried Tsonga with a 6-4, 6-4, 7-6 score at the US Open. Shapovalov is continuing a dream North American stretch that started at home in Montréal, where he had become the youngest player ever to reach a Masters 1000 semifinal, defeating Juan Martin del Potro and shocking Rafael Nadal in the third round.
His win against Tsonga in New York will allow him to reach the third round in his only second Grand Slam main draw appearance.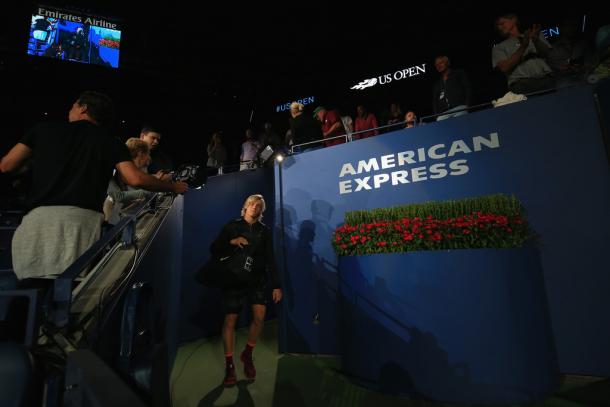 "I played unbelievable today"
Shapovalov doesn't want his match to be defined as a "routine" win. "I played unbelievable today, very high level," he told the press. "I don't know why, but I just managed to stay loose and go for my shots the whole match, except a little bit at 5-3 or 5-4, serving for the third set. Got a little bit tight, stopped moving my feet on a couple shots, sailed some forehands."
"He did a good job to break me. He stayed mentally tough there," he added. "I just stayed calm and just waited for my next chance and took it."
The confidence, as he claimed, had come through experience, and hard work. "I don't think I was always mentally solid as I am today. I've been working extremely hard on it with Marty and the rest of my team. Yeah, you know, I think it's improved quite a bit."
"It also helps I've been in these situations constantly, playing these top guys," he added. "It's a little bit easier the second time around and third time around. You get used to these situations."
It had been Shapovalov's fifth match in career against an ATP top 20 player, and his third win overall.
Everything in his game-plan seemed to have worked well. "I just think my shots were there when I needed them today," he said. "But, yeah, not every day is going to be this pretty. I'm going to have to try to figure out some things. Might be a little bit tougher in other matches."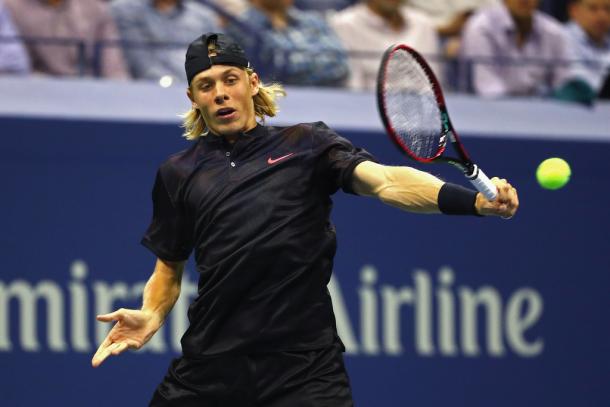 "I was having fun on the court"
Shapovalov and Tsonga faced each other in the nigth session at Arthur Ashe Stadium, the biggest venue in professional tennis. For an 18-year-old, who only had two ATP main draws wins before his run at Coupe Rogers, it could have really been the source of a lot of pressure.
He admitted it's "intimidating," and "not easy to play in," but also that he "was going in with nothing to lose."
"I was having fun on the court," he said. "There were a couple times during the match I was just smiling, having a good time. I was enjoying the atmosphere. It's a dream come true for me to play a night match on Arthur Ashe. I mean, I grew up wanting to do this."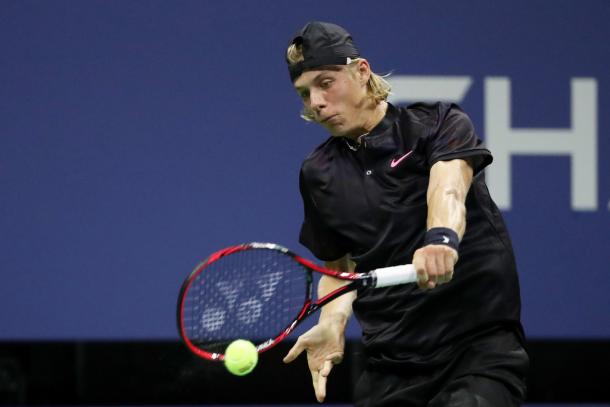 Going through the qualifying rounds had helped him in playing confident
Despite his run in Montréal, Shapovalov wasn't amongst the ones who received a main slam wild card from the US Open, therefore he needed to get past the qualifying rounds before entering the big stage. The Canadian saw this as both an opportunity and a disadvantage.
One issue surely was the fatigue. "I played five matches now," he said. "I'm feeling good, but if some of my matches were tougher, it could have been a serious issue."
"It's not like it was 100% that I'm going to make it through it. I played some really tough matches," he added.
On the other hand, more chances to play had helped him to get more familiar with the whole event. "I've gotten to know the courts," he said. "I've gotten to play those extra matches, extra points, that give me just that extra bit of confidence playing guys like Jo or Medvedev yesterday."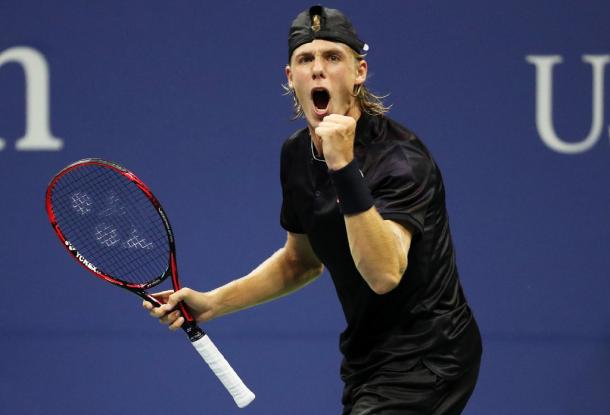 Shapovalov to meet Kyle Edmund in the third round
In the third round, Shapovalov will meet Kyle Edmund for the third time in career. Their first match was played this past February in Davis Cup, where the young Canadian got defaulted while two sets down after an unfortunate accident, in which he unintentionally hit umpire Arnaud Gabas in the eye while smashing a ball in the stands out of frustration.
The Canadian recalled the episode as something that "helped him to mature", but didn't think it has "anything to do" with this upcoming match. "I've apologized constantly before, and I continue to apologize for my actions. It's something I have to live with. But for me it's in the past and I'm a different person and a different player now. So it's a completely new match."
Shapovalov and Edmund's last meeting came at Queen's Club, with the Canadian getting away with the win - his second-ever at ATP level, and his first in 2017. He has no intention, nevertheless, of underestimating his opponent. "He's an unbelievable player. He goes for his shots. He's not afraid to take it to the guy. There's no easy matches here."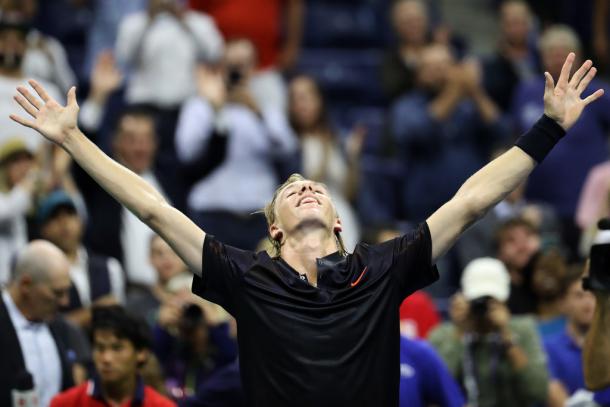 He also doesn't think that the draw, after the early loss of fourth seed Alexander Zverev to Borna Coric, is "wide open", as many have suggested.
"Maybe for a guy like Zverev or Federer, you could say it's open a bit. For a guy like me, every match is tough and I'm going to have to battle it out."
Nevertheless, his second round win for sure had given him a lot of confidence. This win "shows that Montréal wasn't a fluke week. To do it back-to-back, it's not easy. I've had to go through qualifying, which is also stacked with super tough players."
"So I'm extremely proud of myself for how long I've come," he said. "It's going to be another battle against Kyle. I'm going to do the best I can to take it to him. But, yeah, it's going to be a difficult match."