 The US Open campaign had ended in a very disappointing way for Alexander Zverev, who, after not an easy debut match, eventually fell in four sets to fellow youngster Borna Coric, with the final score of 3-6, 7-5, 7-6, 7-6.
Despite an inconsistent history in major tournaments (his best result being a fourth-round showing at Wimbledon this year), Zverev was surely among the favourites to perform a good run in New York after a very satisfying year that had seen him winning two Masters 1000 title, defeating Novak Djokovic in Rome and then Roger Federer in Montréal, just a couple of weeks ago.
The disappointment for the early loss is therefore huge for the 20-year-old, who seemed to be expecting a far better performance from himself as well.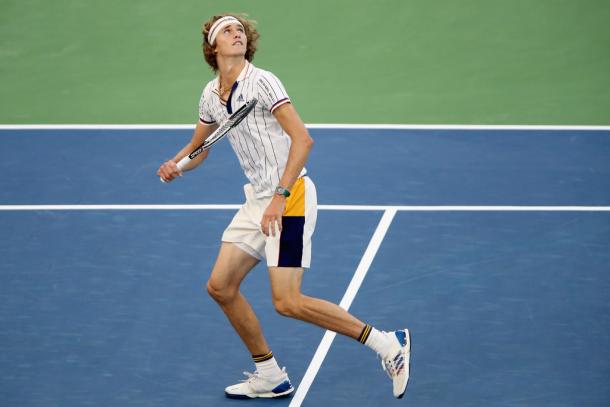 "I'm physically fine, I just played bad"
After his loss in Wimbledon, Zverev had played three events on the North American hard courts, and won two of them. At the end of July, he claimed the title at the ATP 500 event in Washington DC, immediately followed by his run to the victory at the Coupe Rogers, and then by an early loss in the second round in Cincinnati.
Nevertheless, Zverev denied to have been tired because of a busy schedule, and to feel "physically fine".
"I just played very, very bad in the second and third set," he admitted. "I should have won the third. I definitely should have won the fourth," he said. "But, you know, it's upsetting because the draw is pretty open in the bottom part. I felt like I should have been the favored there. You know, I just played a very, very bad match, so it's unfortunate. But that's how it is."
After the late withdrawal of Andy Murray, due to a hip injury, and the early loss of both Zverev and 8th seed Jo-Wilfried Tsonga, fifth seed Marin Cilic is the only high-seeded player still in action in the bottom half of the draw, leaving many players with the chance to perform a good run. A missed chance that will definitely be hard to swallow for the 20-year-old.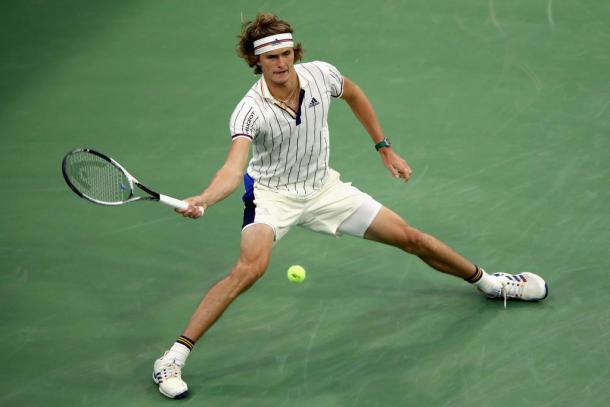 "I still have to go back to work and then try to win this title maybe in the future years"
Zverev's year, as previously stated, had been full of great moments, with two Masters 1000 titles that put him on everyone's radar in Flushing Meadows.
Nevertheless, the German denied that the high expectations had affected his performance in any way.
"I've been dealing with expectations from a very young age, so for my whole career," Zverev said. "For me, this is just another step. I was the highest-ranked player in the bottom half of the draw after Andy retired. Now I'm out of the draw."
"I still have to go back to work and then try to win this title maybe in the future years," he concluded.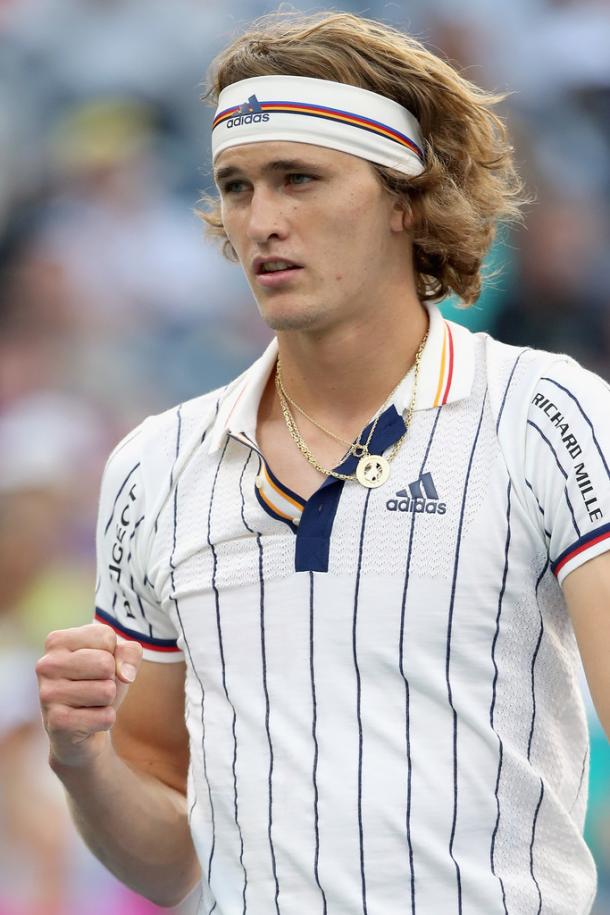 "He played well, but my level wasn't high"
Zverev and Coric had previously met only once, at the 2015 Western and Southern Open in Cincinnati, where the latter had prevailed in a third set tie-break. After being asked if Coric's "history of playing him well" had affected his mind during the match, Zverev immediately denied the suggestion.
"We played two times, so... I don't know, is that a history? I think Rafa and Roger have a history. Or Novak and those guys have a history. I don't think we have a history. We played two times."
Nevertheless, Coric - currently ranked 61st in the world - had been able to get the win one more time, despite the odds. The German had given him credit for his performance, but he still thought that his own level should've been higher- and that that had affected the result.
"He played really well on the break points," Zverev said. "Maybe had a little bit of luck on his side, as well. Caught the line, had a few let cords and stuff like this. Everything was just a little bit against me."
"But, I mean, I know what level he plays on. I know that he can maintain it. My level wasn't high today, so that's more the problem."
​​​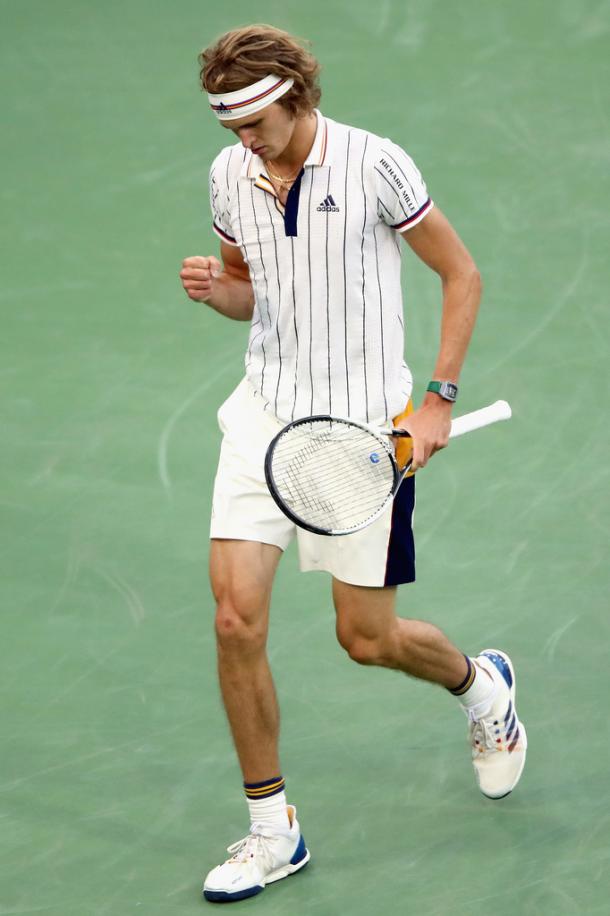 "I know that I could have done some big things here"
Zverev stated one last time that he had no problems in handling all the expectations towards him, and that hadn't been the problem in his performance.
"I don't think about it," he said. "I just play every match the same way, try to play every match the same way. Sometimes you lose, sometimes you win. Luckily for me most of the time this year I was winning, so that's good."
The loss, of course, it's very difficult to handle for him, and he emphasized it one more time, along with his own disappointment for how he had played during the match.
"It's upsetting," he admitted. "Today was upsetting. The way I played was upsetting. The tournament so far is upsetting for me. I know that I could have done some big things here. I know that I could have done something that I haven't done before. But I won't. It's just as simple as that."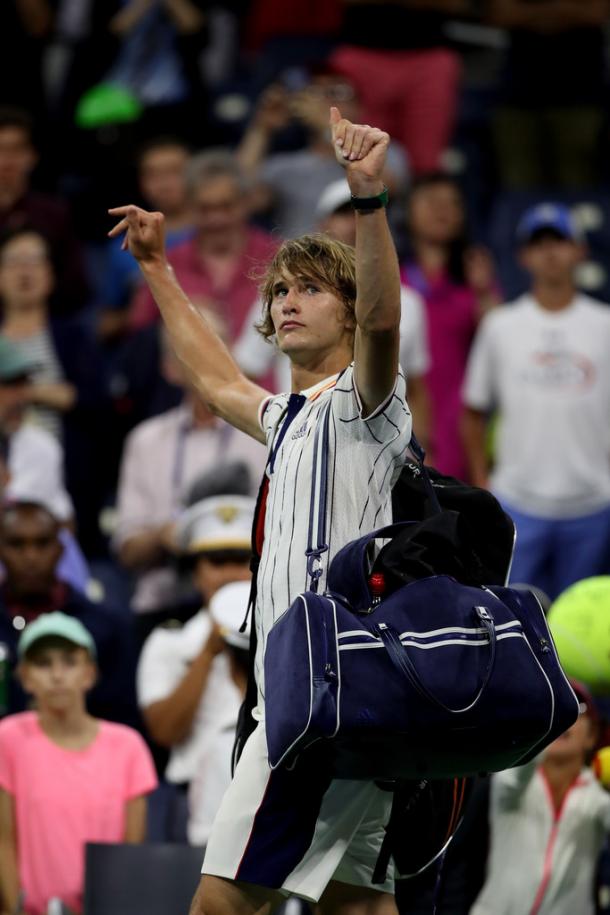 Asked about his plans for the rest of the season, and what are his expectations for a successful late part of the year, Zverev didn't want to answer.
"I just lost the second round of a major where I shouldn't have lost, so I'm not thinking about the rest of the year."
Even if the huge disappointment seemed to affect him a lot, considering his very young age and what he had already managed to achieve, it could surely help him to improve, and to come back even stronger for the months and years to come.