 Since bursting onto the scene two years ago, Daria Kasatkina has made the third round at a Grand Slam five times coming into this year's U.S. Open. The problem? She had gone winless in all five matches until sixth time proved to be the charm for the young Russian this year at Flushing Meadows.
In a rematch of the Volvo Car Open final in April, it was Kasatkina who outgunned French Open champion Jelena Ostapenko in a battle of the two youngest players left in the draw, ousting the Latvian, 6-3, 6-2, to advance to her first second week at a Grand Slam.
Kasatkina Overcomes Slow Start, Reels Off Six Games in a Row to Snag Opener
Despite losing their most recent meeting in Charleston, it was Ostapenko who came out of the gates all guns blazing, eating Kasatkina alive from the back of the court, with the merciless offence that her opponents became all too familiar with at the French Open, to jump out to an early 3-0 lead with the double break.
"In the beginning, it wasn't that well," Kasatkina said in her press conference. "I was a bit nervous, and she started quite good. But I just keep my strategy, keep focused, and it paid off."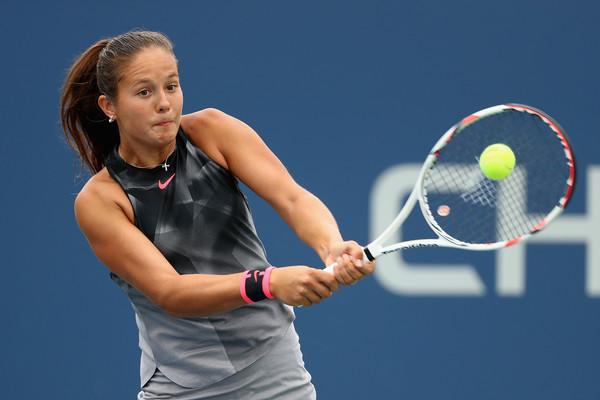 However, Kasatkina would soon reverse the damage, making a sudden and overwhelming turnaround that left Ostapenko at a loss for answers. As the Latvian began to miss the mark with her heavy, flat groundstrokes, Kasatkina began to minimize unforced errors of her own in order to draw errors from the French Open champion, and it soon paid dividends as she recovered both breaks en route to reeling off four games in a row to take the lead.
From there, the Russian would continue to take advantage of a number of uncharacteristic unforced errors from the Latvian, many of them due to her exceptional backhand slice, to break once more, giving herself a chance to serve for the set at 5-3.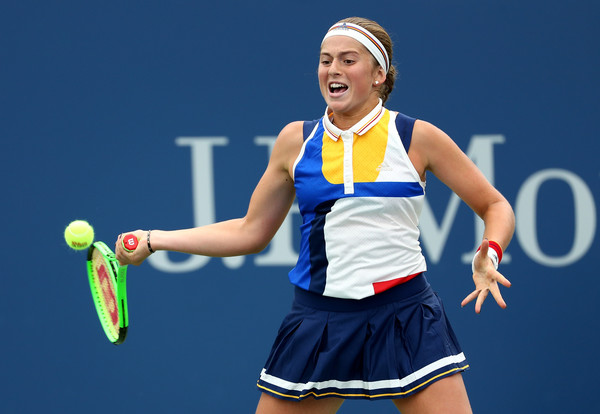 Kasatkina would find herself up against it with two break points in the following game, but Ostapenko lost them with even more unforced errors en route to handing the solid Russian the opening set off her 19th error of the contest, 6-3.
"I was 3-0 up, and I think I missed one ball, and somehow the game changed, like, went the other way," Ostapenko said in her press conference. "I knew she's gonna make me play uncomfortable, and I was preparing for that. But unfortunately, I couldn't give my best today."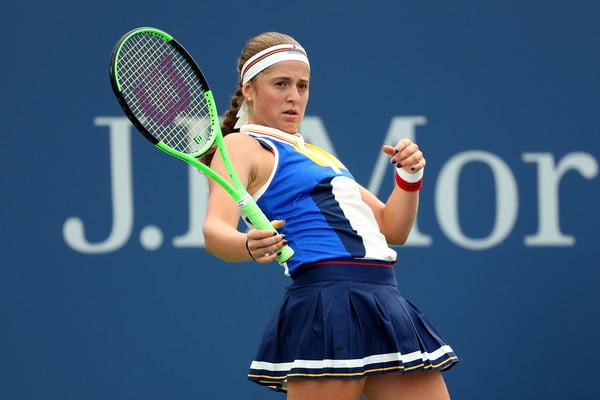 Kasatkina Wins 12 of the Last 14 Games to Oust Struggling Ostapenko
The errors would just keep coming for Ostapenko in the early stages of the second set as she just couldn't seem to find any rhythm against the well-rounded game of Kasatkina, whose backhand slice, in particular, continued to wreak havoc for her naturally flat groundstrokes.
Six games on the trot for Kasatkina would soon turn to eleven as she went up 5-0 with the chance to serve for the "moral" double bagel. But it was at this point that the unseeded Russian's run of games would come to an end as Ostapenko began to find the corners with her groundstrokes, and earned a stroke of luck on break point with a lucky net cord to avoid surrendering 12 in a row.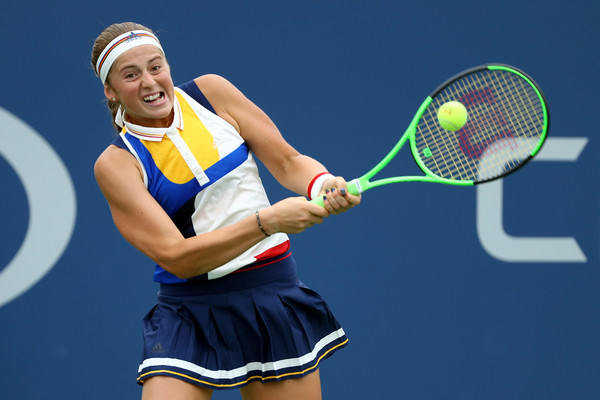 While Ostapenko managed to earn her first service hold since the second game of the match in the following game, it was Kasatkina who would pull it together in the end, winning a grueling 29-shot rally that had it all—hard hitting off both wings from the Latvian and some great variety from the Russian—on match point to seal the win in just an hour and 12 minutes.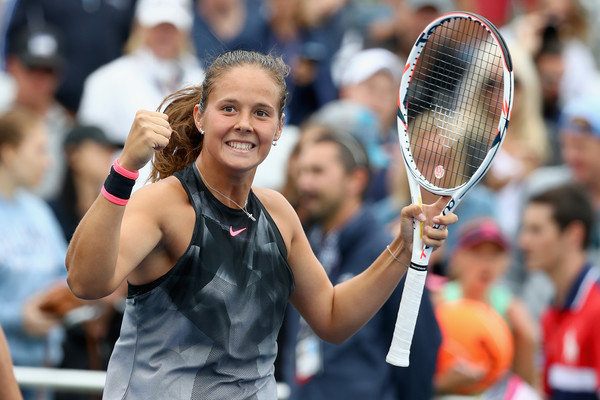 Next Up for Kasatkina: Kaia Kanepi
For a spot in the last eight, Kasatkina will face off against the resurgent Kaia Kanepi, a former world number 15, who defeated Japanese youngster Naomi Osaka in a three-set thriller to win her 11th match in a row after coming through the qualifying last week.
Kasatkina is well aware of the dangers Kanepi provides as an opponent, but will be prepared to do battle it out on Labour Day Monday, telling the press, "Of course, it's not going to be an easy match at all. She's a very good player, she's had very good results in the past, and she's already beat good players here. Her style of tennis is very dangerous as well. So I have to be ready."