 Number 16 seed Anastasija Sevastova backed up her unexpected run to the quarterfinals at the U.S. Open last year by equalling that performance with a win on Sunday, coming from a set down to stun 2006 champion Maria Sharapova, 5-7, 6-4, 6-2.
Sharapova Overcomes Late Onslaught from Sevastova to Take Opener
Looking to work the ball from corner to corner right from the off, it was unsurprisingly Sharapova who hit the ground running, looking in imperious form as she jumped out to a 4-1 lead, patiently constructing her points while moving Sevastova from side to side. Sevastova, however, would have other ideas and soon began to sense her opportunities while using her world-class anticipation skills to draw errors out of Sharapova, who really struggled to return the Latvian's off-speed shots, eventually striking back in a big way to restore parity at four-games-all.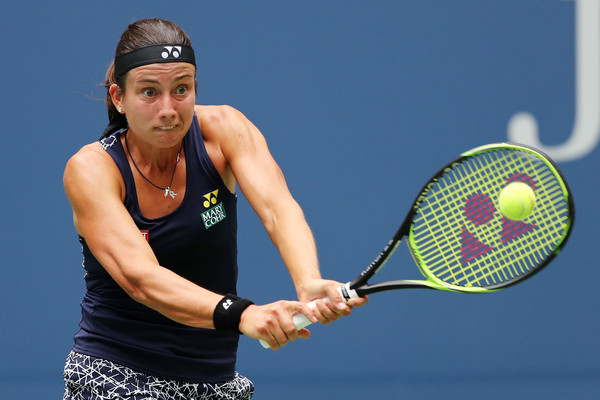 From there, both players would be relatively untroubled on serve until the twelfth game when Sharapova, sensing her opportunities once again, pounced, taking the set within the blink of an eye with some world-class returning, including a massive forehand return on set point to take a closely contested opening set over the Latvian, 7-5.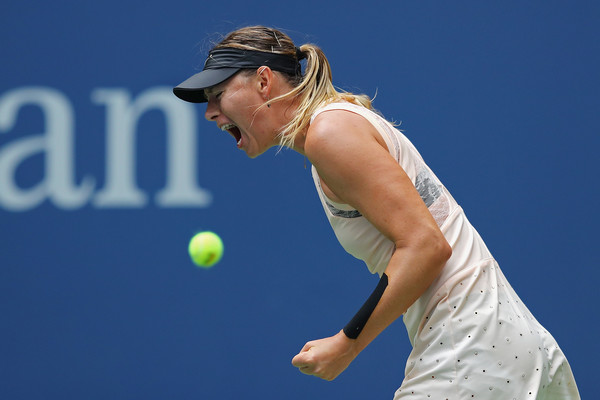 Sevastova Strikes Back, Forces a Decider
Despite coming up on the losing end of a wonderful set of tennis, Sevastova would come into the second set with a renewed mindset, recognizing Sharapova's weaknesses and beginning to exploit them to perfection. After saving a break point in her first service game of the set, it was the 16th seed who would draw first blood in the following game, showcasing her world-class variety to break the Russian for a 2-1 lead. With Sharapova suddenly unable to find any answers to the understated consistency of Sevastova, the Latvian would easily consolidate the break, doing so at love to move one step closer to forcing a decider.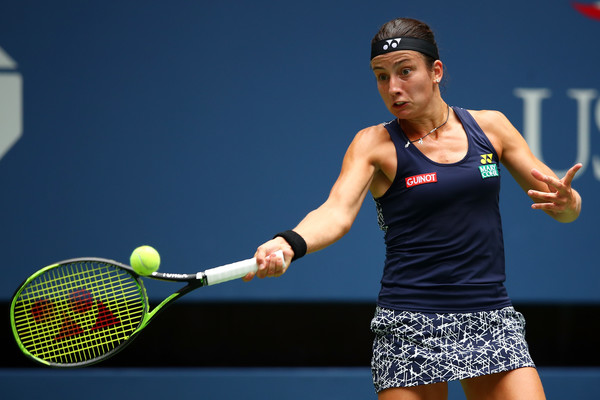 "I had to stay with her," Sevastova explained in her post-match press conference. "I had to stay pumped up. I had to run. I had to be physically fit, to get every ball and, yeah, just make her work for every point."
From there, the rest of the set would go with serve, meaning Sevastova would be able to do just that, but not before a few scares in a pivotal eighth game that would arguably prove to be the turning point for the Latvian.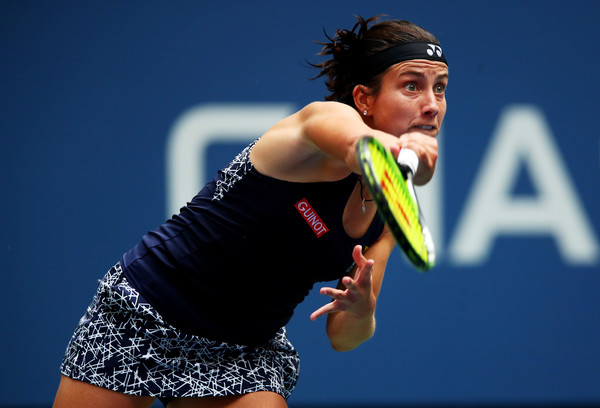 Looking to consolidate her single-break advantage for a 5-3 lead, the world number 17 found herself in a spot of bother as Sharapova began to consistently find the corners again, leading to a pair of break points for the former world number one to get back on serve. Despite netting a forehand return on the first, she had a superb return on the second that Sevastova was unable to return but was called out, only to later be confirmed by Hawk Eye that the ball was indeed in after all.
After that pivotal moment in the eighth game, it was Sevastova who would be able to regroup the better of the two, serving out the second set a couple games later to force a final set.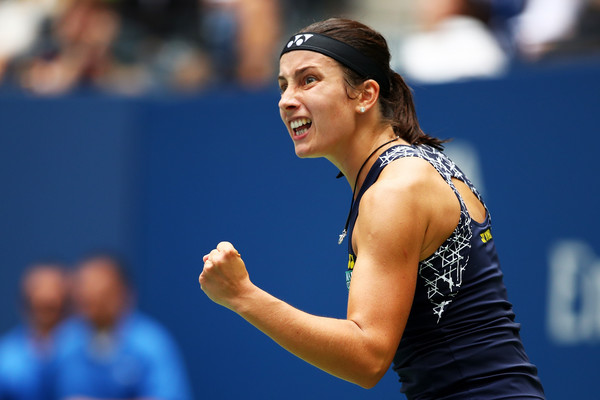 Sevastova Too Solid for Struggling Sharapova
Taking the momentum of the second into the early stages of the final set, Sevastova could not possibly have dreamed of a better start, taking 12 of the first 13 points of the set to jump out to a 3-0, double-break lead. Sharapova, as she has so valiantly done throughout the tournament, would fight back immediately, recovering one of the breaks before earning a much-needed hold to cut the deficit to just a single break.
After a pretty significant change in momentum, it was up to Sevastova to right the ship, and she did just that with a vital hold at love to move within two games of a second last-eight berth at Flushing Meadows in as many years. After showing some signs of life while trailing by a double break, errors began to creep back into the former world number one's game by the bunches, ultimately regifting Sevastova the double break in the following game and with it, a chance to serve for the match at 5-2.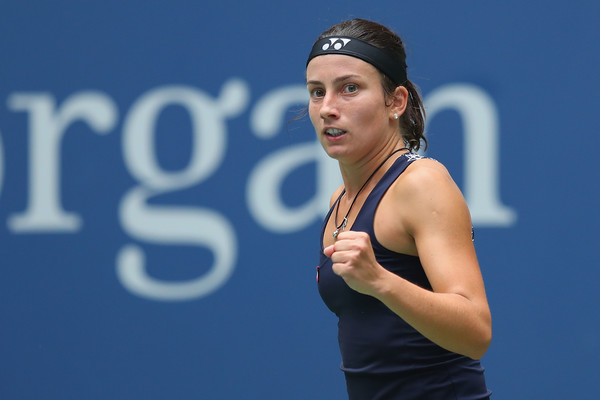 Despite seeing two match points come and go in the ensuing game with two gutsy return winners from Sharapova, it would be a case of third time lucky for Sevastova who would close out the match with another perfectly placed serve, ousting the former world number one in two hours and 16 minutes.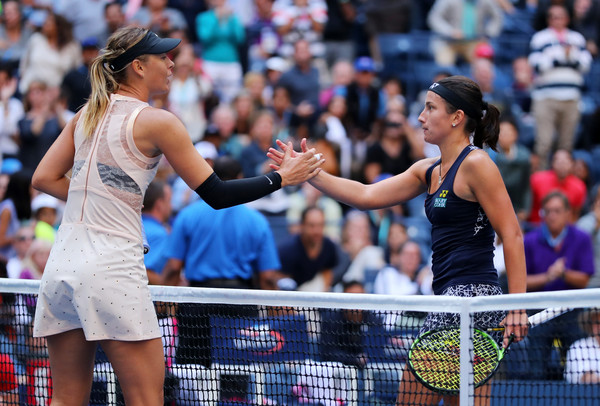 "It's been a really great ride in the last week," Sharapova told reporters in her post-match press conference. "Obviously coming off a loss, it's a quick turnaround in order to reflect all the positives that happened in the last eight or nine days."
"But ultimately, I can take a lot from this week. It's great to get that major out of the way. It was an incredible opportunity. I'm very thankful for the opportunity. I did my best, and I can be proud of that."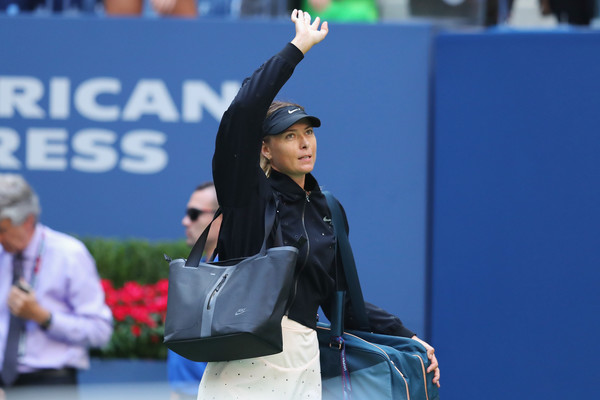 Stats Corner: Sharapova's Unforced Errors Lead to Her Decline Against Solid Sevastova
During the two-hour, 16-minute tussle, Sevastova hit 21 winners to just 14 unforced errors, but it was a different story for Sharapova, who hit two times as many winners (42) but ended with a whopping 52 unforced errors—including 18 in the final set.
The Latvian also won 78 percent of the points behind her first serve, maintaining a high 61 percent first-set percentage throughout the match, and was very effective when she moved forward, winning six of seven points at the net. By contrast, Sharapova won just 11 of the 30 points she finished at the net, with her drive volley—the one shot she rarely misses—letting her down on the big points in the decider.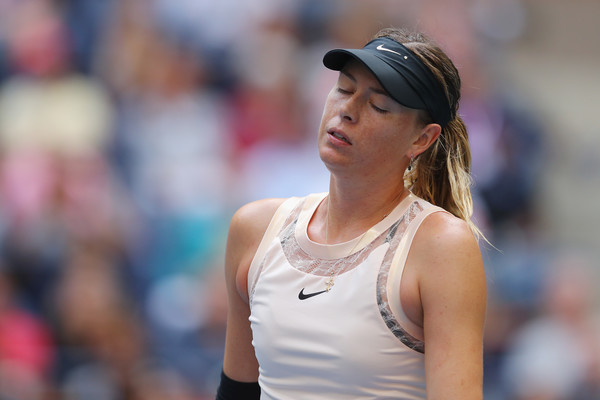 Next Up for Sevastova: Sloane Stephens
Up next for the Latvian number two will be red-hot American Sloane Stephens, who survived a three-set tussle of her own against Julia Goerges to continue her outstanding summer, advancing to her first Grand Slam quarterfinal at the U.S. Open, and her third overall.
"She's playing great," Sevastova said. "I haven't seen her play, so I have to check it out on YouTube maybe."
"I think she's tough opponent, for sure. Playing at home also. I know that she has a good forehand. That's the only thing I know!"