Teenage sensation and ATP NextGen Star Andrey Rublev booked a spot in the US Open quarterfinal after defeating David Goffin 7-5, 7-6(5), 6-3. He will now face Rafael Nadal for a spot in the last four of the tournament.
Experience met youthful exuberance
This was their first meeting and while experience favored David Goffin; the Russian teenager, Andrey Rublev, has had the season of his young career; he won his first Tour title earlier this year on clay in Umag. Goffin, on the other hand, has been battling a left knee injury, which he sustained earlier this year at Roland Garros, and is struggling to regain his top form. At stake for both players, today was a chance to get to their first US Open quarterfinals.
Despite the injury, Goffin started off well. At 5-5 in the first set, neither player had faced a break point. However, in the eleventh game, Goffin got his first opportunity to break his opponent. He failed to take advantage and as often happens, the disappointment carried over into his next service game and he was broken to lose the first set 5-7.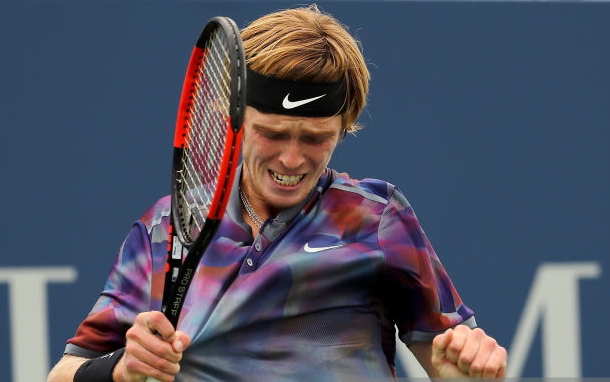 A slight lapse in concentration by Rublev
Goffin got off to a much better start in set two as the teenager started spraying balls all over the place. This was the Goffin we were used to seeing. He was running down every ball and forcing his opponent to make one more shot and it appeared he had gotten under the skin of his young opponent. Goffin broke twice to lead 3-0 and that's when the wheels fell off.
Serving to take a commanding 4-0 lead, Goffin lost his nerve and his serve. With one break back, Rublev upped the pressure on his opponent and broke him again to get back on serve (3-3). Although Goffin managed to hold on to force the tiebreak, the damage had been done; he was mentally frazzled. Once again after securing an early lead, this time in the tiebreak, he would collapse on his serve and lose the tiebreak.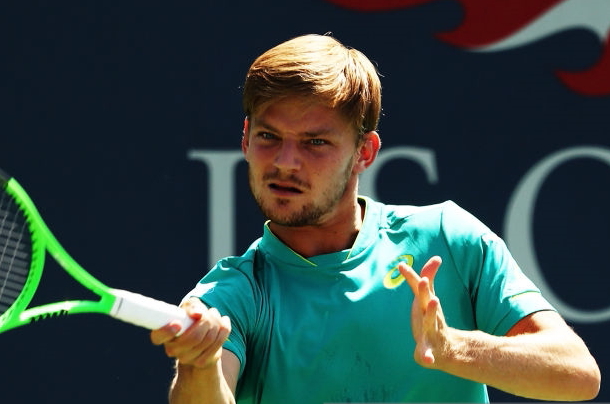 Two sets down, could the Belgian mount a comeback?
The odds were not in his favor, he was 1:13 after losing the first two sets. In addition, he was playing with an injury, which had compromised one of his best attributes, his mobility. To make matters worse, he was playing an opponent who was young and fearless. Although Rublev went for a lot of ill-advised shots, he was consistent enough and had enough sting on his shots to keep Goffin off-balanced. He tried moving the Russian around; however, he was not given enough opportunity to do so consistently because of the pace of his opponent's shots.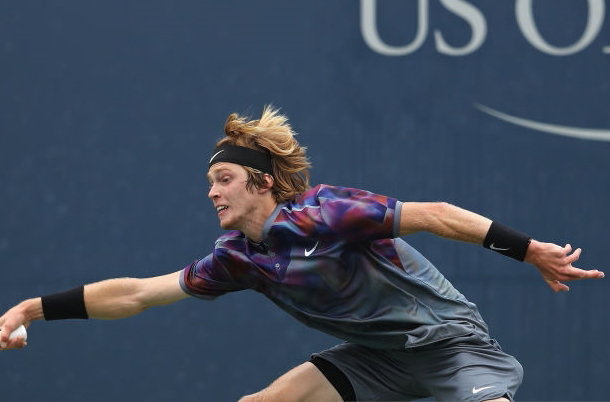 ​Too big a hole for Goffin
The prospect of fighting his way back from a two-set deficit was too much for Goffin. The fight was gone. Perhaps distracted by the reality that his knee would not hold up, he lost his focus and was broken immediately in the third set. He never got an opportunity to break back. 3-5 down and serving to stay in the match, Goffin could not mount the effort to hold serve and Rublev broke again to seal the three set victory: 7-5, 7-6(5), 6-3.
Rublev is the youngest US Open quarterfinalist since Andy Roddick in 2001 and his reward, an encounter with the number one seed, Rafael Nadal.