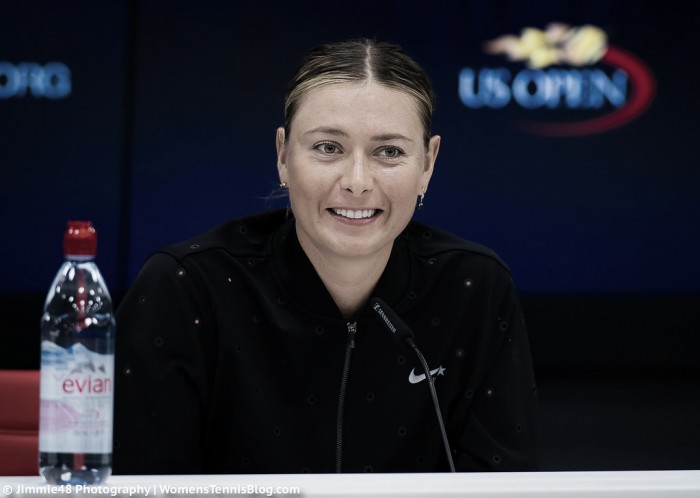 Despite falling in a heartbreaking three-set tussle that ended her dream return to Grand Slam action, an upbeat Maria Sharapova sat before the media to discuss what she felt made the difference in her fourth-round loss to Latvian veteran Anastasija Sevastova, as well as what she can take away from a magical fortnight at the U.S. Open.
Sharapova: "It's Been a Great Ride in the Last Week"
Ever since it was determined that she would face the ultimate test in world number two Simona Halep in her opener at Flushing Meadows, there had been much talk surrounding Sharapova, with journalists and fans alike speculating over her chances against one of the hottest players of the year, whom she had never previously lost to in six previous meetings.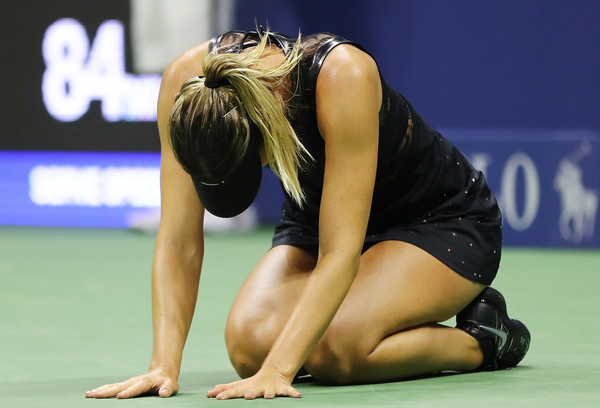 Despite playing just one match on the North American hard courts coming into the Open, Sharapova would stun the tennis world, playing as if she had never been away to battle past Halep in what will undoubtedly go down as one of the greatest first-round matches at a Grand Slam in a long time.
After stunning the world number two, Sharapova was unable to return to the same level, but managed to battle past big-serving Hungarian Timea Babos and talented young American Sofia Kenin before eventually succumbing to the well-rounded game of Sevastova on Sunday. "It's been a really great ride in the last week," she said. "Obviously coming off a loss, you know, it's a quick turnaround in order to reflect all the positives that happened in the last eight or nine days."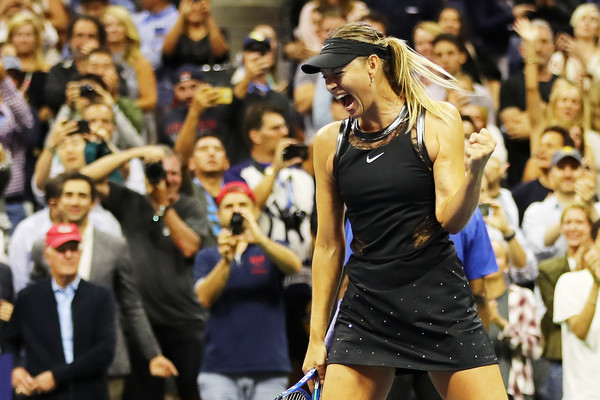 "But ultimately, I can take a lot from this week. It's great to get that major out of the way. It was an incredible opportunity. I'm very thankful for the opportunity. I did my best."
Sharapova: "I Think There Are a Lot of Positives [to Take Away]"
Despite falling in the fourth round, a completely unexpected result especially for the former world number one considering her struggles with injury ever since returning to the tour in April, this tournament was a real eye-opener for fans and Sharapova alike, who will take great pleasure and motivation in knowing that she can still compete among the world's best.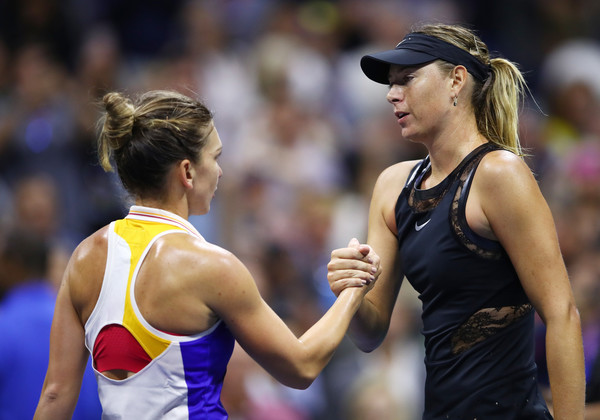 "I think there are a lot of positives," she reflected. "You know, playing four matches, playing in front of a big crowd and fans. Just competing, you know, being in that competitive environment. That's what I missed."
"You can't replicate that anywhere, especially at a Grand Slam. So for me to come out, Monday night was a special night for me. I will always remember it. I'm very grateful to have had that opportunity to bring it."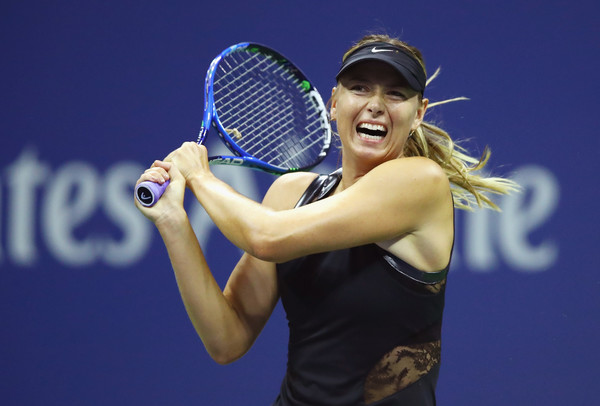 When asked what she felt was the difference between how she felt after four matches in New York compared to the four matches she played in her comeback tournament in Stuttgart, Sharapova laughed and replied, "The good thing is I know I'm not going to be in an MRI machine tomorrow. I think that's a pretty big positive. Had a few of those in the summer."
But on a more serious note, the former world number one admitted that playing two gruelling three-set matches in her first two rounds undoubtedly hurt her chances against an opponent who had a very complete game, and was able to use her variety to throw her off more often than not. "I didn't feel like I was thinking a little bit too much and not playing by instinct as maybe I would be in those situations, but those things happen," she admitted.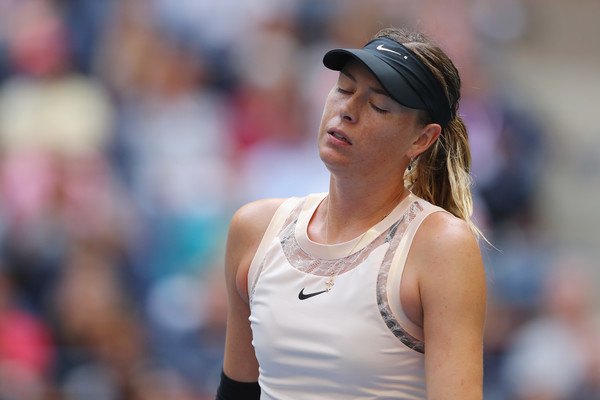 Sharapova Looks Ahead; Confirms She Will Kick Off Asian Swing in Beijing
With the Asian swing, the final stretch of the season culminating in the best of the best facing off at the year-end championships in Singapore, all Sharapova wants to do is play—the one thing recurring injuries and her infamous doping suspension have kept her from doing for the last two years. "I want to build a good base. [...] I mean, there's no secret recipe to that. You just have to go and figure it out, whether you're ahead in a match or behind in a match," she admitted.
"No one's going to teach you that. No one's going to bring you that. It all comes in that moment, in that circumstance. I mean, I'd love to finish the tournaments well, however many I have [left before the offseason]. But still a long way to go till the end of the year."