 Swiss Legend, Roger Federer has already given a golden sheen to the Gerry Weber Open, a tournament sponsored by Gerry Weber ever since he signed a lifetime contract with the event in 2010. The tournament aims to rope in more and more top players into the event. Adding to it is the Austrian Dominic Thiem who recently signed a two-year contract with the event.
The 24-year-old Thiem who has reached back to back semifinals in 2016 and 2017 at the French Open is considered as the future of tennis by many. Organizers of the Gerry Weber Open in Halle announced on Thursday that the Austrian has signed a two-year contract with the ATP 500 grass court event to compete in 2018 and 2019.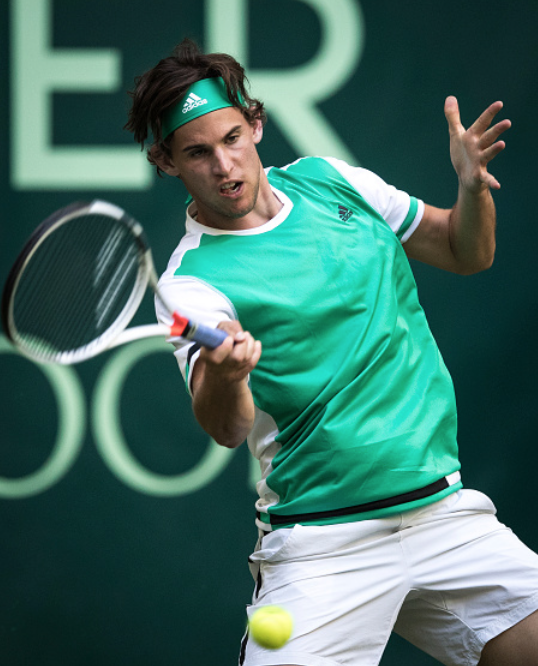 More About Halle
The Halle Open, a tennis tournament held in Halle, North Rhine-Westphalia is played on four outdoor grass courts and is a part of the ATP World Tour 500 series on the ATP schedule. It is held in the third week of June every year.
The event that began from 1993 has come a long way growing in leaps and bounds every year. The present 2017 saw an attendance of 116,200 people which is the official attendance record in the 25 years of the tournament. Tournament director, Ralf Weber has been beaming with joy with the entries of top players into the event.
Thiem Talks
"Halle is a remarkable tournament," stated Thiem, confirming his participation for the Wimbledon tune-up event. The current world number eight made it to semifinals in Halle in 2016 but unfortunately went down in the second round this year. Thiem will join fellow top-10 players Federer and Kei Nishikori next year.
2017 saw Federer basking in a season of resurgence. He also clinched a record ninth triumph at this Halle Open. The Swiss begins his mission of the title defense with the 26th edition which runs from June 16-24 of 2018.