 Toni Nadal believes his nephew will catch Roger Federer's haul of 19 Grand Slam titles after his third triumph at the US Open.
The duo have split the four major crowns this year with Federer tasting success in Melbourne and Wimbledon while Nadal added his 10th French Open crown and reigned supreme in New York.
Nadal registered his 16th Grand Slam title on Sunday and is three behind his Swiss nemesis, who bowed out in the quarterfinals.
Both lead the pack in the ATP Race to London and Uncle Toni says he is confident Rafa will add more major titles to his collection.
'I think it will happen'
"We will get to Federer's 19, yes," he told Spanish radio station Cope.
"I think it will happen. It's difficult, but there is some more Roland Garros and I am confident other titles will come.
"When he was 12, 13, or 14, you never think he will get to this level.
"I am very happy to see my nephew lift so many trophies, knowing that he has achieved another piece of history."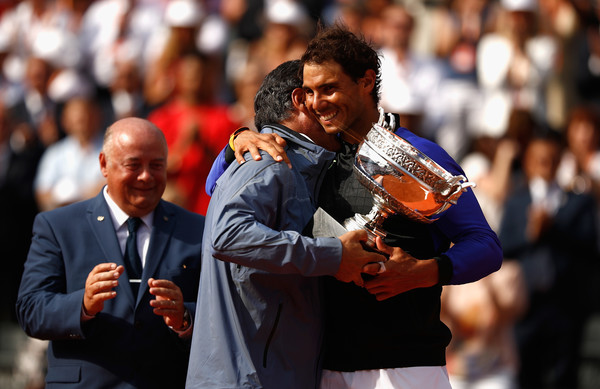 Year-end world number one
Uncle Toni also offered his two cents on the discussion surrounding the year-end world number one.
Nadal currently sits atop the ATP rankings with a 1960 point lead but Federer will fancy his chances during the upcoming indoor hard court swing.
The 31-year-old will feature in Beijing as well as in the Masters 1000 events in Shanghai and Paris and his uncle is confident he can maintain his level throughout the rest of the year.
"We will see what happens at the end of the year, with tournaments that usually favour Federer," he added.
"At indoor hard court tournaments like Basel, Paris or the Nitto ATP Finals, Federer has the advantage.
"But I think that Rafael's level is high enough to do well in those events."