 2017 started so well for Kristina Mladenovic.
Well, actually, it didn't; the Frenchwoman lost her opening round matches at both the Hobart International and the Australian Open, but what happened after that was pretty impressive
Mladenovic went on to win her first WTA Singles title in St. Petersburg, and continued that fine form all throughout the apring, reaching the last four in Indian Wells before reaching the final in Acapulco, Stuttgart, and Madrid, before capping that off with an emotional run to the quarterfinals at her home Grand Slam tournament; the French Open. Ranked well inside the top eight of the Race to Singapore at this stage, it has all gone south for her since.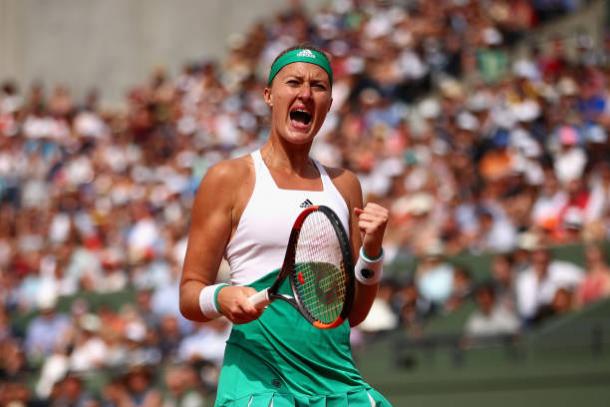 After a relatively strong build-up, the Frenchwoman fell to a surprise defeat at Wimbledon to Alison Riske in the second round, and since reaching the second round in Washington has lost seven straight matches in straight sets, culminating in a shocking double bagel defeat to Qiang Wang in the first round of the Toray Pan Pacific Open.
Now ranked 15th, Mladenovic is set to smash her 2016 year-end ranking of 42nd and is still ranked ninth in the race for the WTA Finals, but there is no doubt that she is in a huge lull heading into the final stages of the season. Where exactly has it all gone wrong for the woman who promised so much in the first half of the season?
Looking at the big picture
There are naturally several potential reasons as to why Mladenovic has struggled in the past few months, ranging from physical trouble to the added pressure, but it is hard to pinpoint exact reasons as to why her form has changed dramatically.
It seems unlikely that pressure is proving a downfall for the Frenchwoman. She is undoubtedly one of the most confident players on tour, and has dealt well with pressure in doubles in the past, winning the French Open alongside compatriot Caroline Garcia last year as well as two mixed doubles Grand Slams with Daniel Nestor; her run to the last eight in Paris this year, where she battled from the brink against Jennifer Brady and Shelby Rogers before knocking out defending champion Garbiñe Muguruza also points to a player who is strong mentally.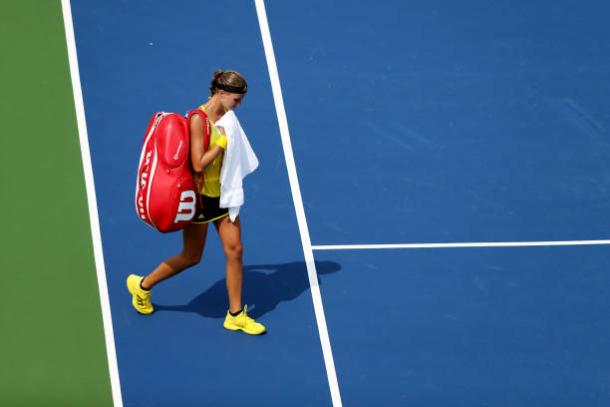 Perhaps after a season in which she played more matches than usual earlier on, Mladenovic may be suffering from physical burnout. She has played 21 events this year, competing in both the singles and doubles in many of them, and her recent struggles may simply be down to a lack of energy. However, considering the steps that other tennis players have taken in shutting down their seasons due to physical concerns, it seems rather unlikely that anyone would force themselves to continue playing if that was the case.
However, an emotional comedown after her home Grand Slam tournament could well be a factor. After a strong build-up, the pressure was high on Mladenovic to becoming the first home-grown women's singles champion in 17 years, and though she did not take the title there can surely be no doubting that it was a successful tournament for her; it was only the second time she had reached the last eight of a Slam. It is certainly possible that she has failed to recapture that spark from Paris in recent weeks, though a quarterfinal run in Birmingham (where she fell to a simply too good Petra Kvitova) and a round of 16 run in Eastbourne following that could suggest otherwise.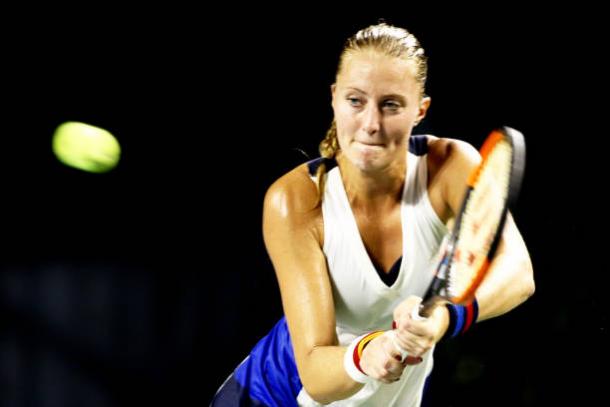 This may well be pointless, but it seems incredibly hard to tell what has actually derailed Mladenovic's strong start to 2017. If I personally had to guess, I would perhaps say it is perhaps due to the fact she may have lost a little bit of energy after the French Open, but that is in no way a concrete prediction: it seems likely that only she knows what exactly has been going.
What would not surprise me, or probably anyone else is if she decides to have a significant coaching shakeup soon, or decides to withdraw from one or two tournaments towards the closing stages of the year. What I do know is that despite the fact she often divides opinion off court with her opinions on a variety of subjects, on her day she is a very good tennis player, and when she gets back to her best the WTA Tour could well be the better for it.