The St.Petersburg Ladies' Trophy tournament director Alexander Medvedev has recently mentioned in an interview with a local Russian website about the future plans of the format for the year-end WTA Finals, which are contested by the eight best players of the year, proving its worth of being the fifth biggest event on the women's tour as only the best of the best could compete in this tournament, which is now currently on a contract to be held in Singapore until 2018.
Possible expansion of the field
According to Medvedev, WTA has plans to actually expand the field of the WTA Finals to 16 players from eight originally. Initially known as the WTA Tour Championships before being rebranded as the WTA Finals when it was relocated to Singapore, the tournament last had 16 players in 2002 when it was still a knockout format with eight players having to exit in the first round.
From then onwards, the field was minimized to just eight players with two round-robin groups, ensuring that players could have more opportunities to participate in the tournament as they are at least assured to play three matches.
Negative reaction to the reform
However, this plan was not well-received by most, including the tennis fans. "Format is not clear yet, we said that a 16 player field would not be appropriate. I mean, a transition from WTA Finals to a regular event with 16 players..." Medvedev claimed. This is the main issue here, with many thinking that the WTA Finals would lose its prestige and worth if it were to include the best 16 players instead of just eight.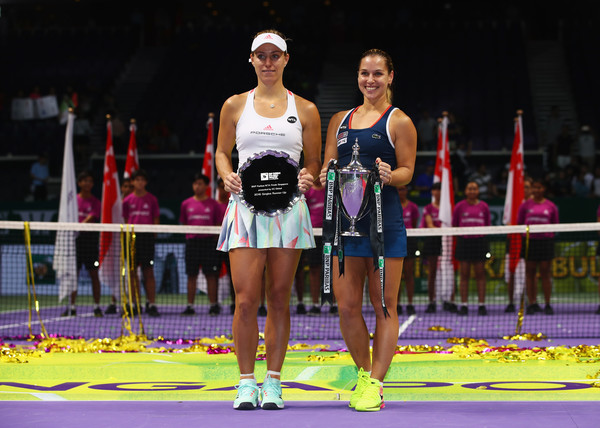 Another possible suggestion: 12 players?
They had another suggestion for a reform of the tournament, saying that they have another option, which is having 12 players. However, that might still cause some noise in the tennis community as the WTA Elite Trophy currently also has the 12-player format, which is having four round-robin groups with three players in each group. There were also speculations that if the WTA Finals were to be reformed, the WTA Elite Trophy held in Zhuhai will be canceled.
Host city set to be announced soon
As the contract to hold the Finals in Singapore ends in 2018, there are many different countries bidding to be the host country for the next couple of years. Manchester, where top-10 player Johanna Konta is very popular amongst her home crowd, and St. Petersburg, where the St.Petersburg Ladies' Trophy and the ATP St. Petersburg Open is held annually, are part of the cities which took part in the bidding to be the host city.
Results for the bidding will be released in February next year, after the Australian Open. Furthermore, Medvedev also said that there would be a meeting with the WTA at this year's WTA Finals held at the Singapore Indoor Stadium to finalize the possible plans of expanding the field to 16 players.