The packed draw at the 2017 China Open, similar to the previous years, had produced some incredible blockbuster first-round matches, with this encounter between 16th seed Anastasija Sevastova and former world number one Maria Sharapova not being an exception. With this match-up being a fourth-round clash at the recent US Open, fans could see how tough the competition is in Beijing.
Sevastova's recent results
After an impressive US Open campaign which saw her defend her quarterfinal points and falling to eventual champion Sloane Stephens in a final-set tiebreak, Sevastova has failed to get the ground running as she was disappointingly sent out of the tournament in the opening round of the Wuhan Open as Sharapova's compatriot Ekaterina Makarova was simply just too strong for her, triumphing with a straightforward 6-4, 6-2 scoreline.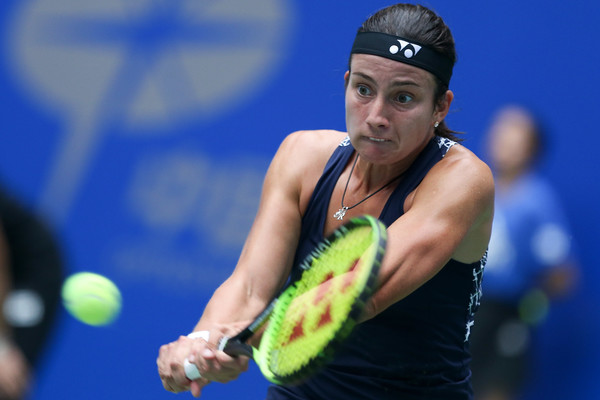 Sharapova's recent results
Sharapova's last tournament was at the US Open where she received a wildcard into the tournament, storming to the fourth round with an incredible and emotional victory over world number two Simona Halep in a thrilling night-match under the lights of the Arthur Ashe Stadium. Clinching wins over Timea Babos and Sofia Kenin, Sharapova's run came to a sudden halt against Sevastova in three sets. This is Sharapova's first tournament in Asia since the 2015 WTA Finals held in Singapore, where she earned a semifinal finish.
Head-to-Head
This pair has only met once but that occasion would definitely be very familiar as they just met in the fourth round of the US Open, with Sevastova surprisingly triumphing over the five-time Grand Slam in three tough sets. Sharapova originally led by a set with break points for a formidable lead but failed to convert her opportunities as she allowed Sevastova a way back into the match with her impressive play, eventually stealing the win in the Arthur Ashe Stadium.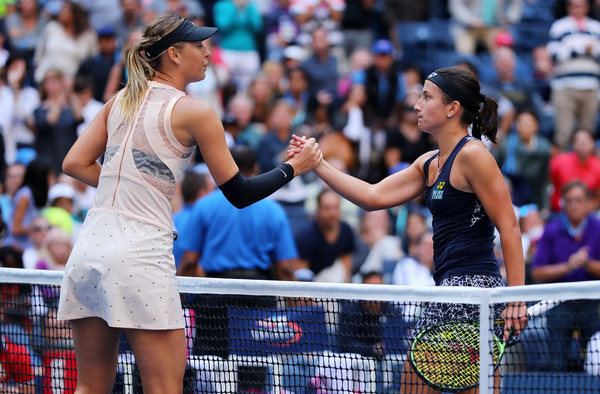 Match Analysis
Sevastova's all-round game certainly is able to trouble Sharapova's explosive game as seen in their most recent encounter. The Latvian has the ability to go against the solid groundstrokes of the Russian and excels at turning defense into offense, a skill which most player is unable to exhibit against Sharapova.
The former world number one has to be extremely patient against the US Open quarterfinalist, with her drive volleys being extra important in this match-up as they are crucial for Sharapova since she desperately needs it to finish off the points, something she was unable to do at Flushing Meadows a month ago. Sharapova needs to have a high level of stamina against defensive players. As seen in their clash in New York, the Russian ran out of steam in the final set, eventually faltering in three sets.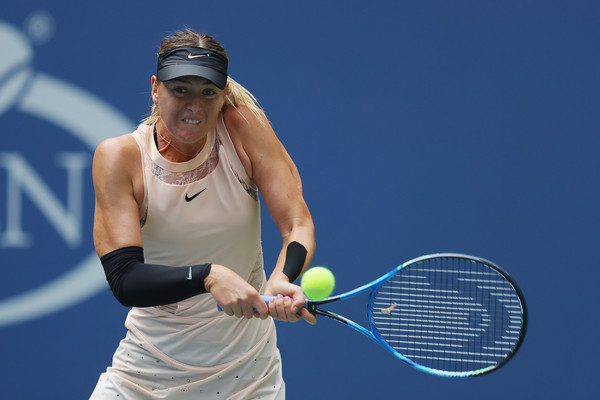 To increase her chances to clinch the victory, Sharapova has to serve well and ensure that her first-serve percentage is in the high 60s. Her first-serves are often able to claim free points for her and she could dictate play immediately from the first stroke of the rally onwards. For Sharapova, her second-serves are the part of her game which is the riskiest and could cause her to lose her match if it were to malfunction.
Sevastova's main focus in this match would be defense, as she would definitely be able to frustrate Sharapova with her amazing defensive skills. She has to come up with some great drop shots to bring the Russian into the net before using lobs or passing shots to get past her 1.88m tall opponent there, which came as a crucial factor in her win at the US Open.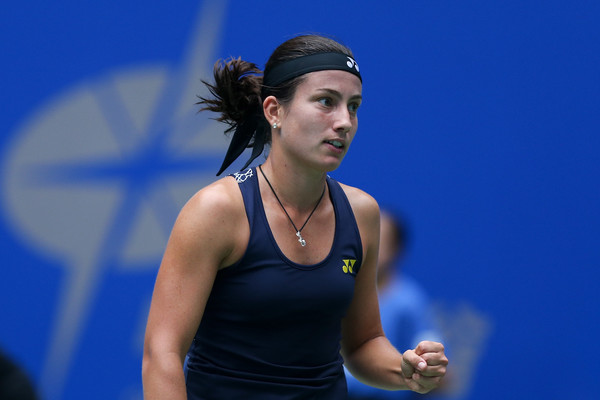 Final Thoughts
Sharapova's last tournament was the US Open, where she coincidentally lost to Sevastova in the fourth round. This would be her second consecutive meeting with the dangerous Latvian who excels on clay. Nonetheless, she has reached the quarterfinals of the US Open for two years in running.
The Russian must utilize the angles on her groundstrokes, most particularly her backhand which has been a disappointment throughout her comeback thus far. Sevastova needs to be active and aims to return all the balls straight back to Sharapova, which would spoil her rhythm. Nevertheless, Sharapova would have definitely learned some lessons from their meeting at Flushing Meadows, and should just steal this win in a tight match considering Sevastova did not look at her best in Wuhan last week.
Match Prediction: [WC] Maria Sharapova d. [16] Anastasija Sevastova in three sets