Elina Svitolina made it three; after two previous wins, both this year (in Fed Cup and at Wimbledon), the world number three scored her third straight win against Ashleigh Barty, defeating her 6-4, 6-2 in the second round of the China Open.
Svitolina had been too solid against the Australian, staying consistent throughout all the match, while her opponent probably felt the fatigue from her run to the final in Wuhan, where she also scored the most important wins of her career.
Svitolina, on the other hand, is playing her first tournament since her fourth round loss at the US Open, and she could count on her good form in a renewed quest for the world number one spot - which it'll be hers if she manages to win the tournament.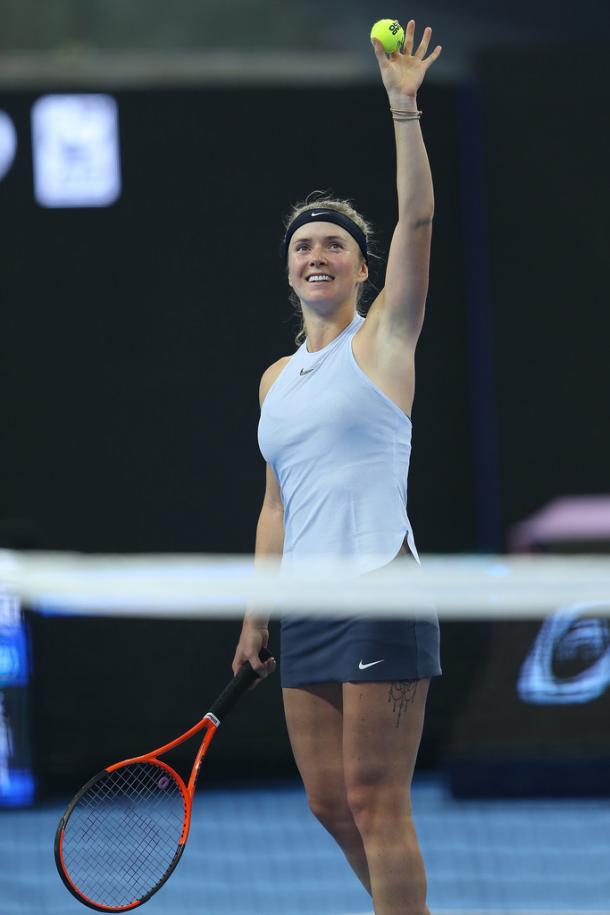 Svitolina takes control to claim the first set
The Ukrainian took control from the very first part of the match. Thanks to a slow start from her opponent, she gained two break points right off the bat; Barty saved both but dropped her serve on the third one with a forehand error.
Nevertheless, the first service game hadn't been very solid from the world number 3 as well; from 30-all, she hit a double-fault to give her opponent a chance to break back; it was enough for Barty to level the score and go back on serve. She went ahead to hold to 15, and take the lead. Svitolina hit three good serves from 15-30 down to sign a comfortable hold as well.
On the other side of the net, the Australian started to struggle on her service games; she hit two errors from 40-15 up, while Svitolina converted her chance to break and regained the lead.
Until the end of the set, Svitolina dropped only one point on her serve, while Barty kept struggling to hold - after long, battled games - and to take control of the rallies, often dictated by a more aggressive game from her opponent. The Ukrainian was very solid on both serve and returns, opening up the court and forcing her opponent in an all-court defense that led her to hit too many errors (the set's final count was 23 unforced errors to Svitolina's 5).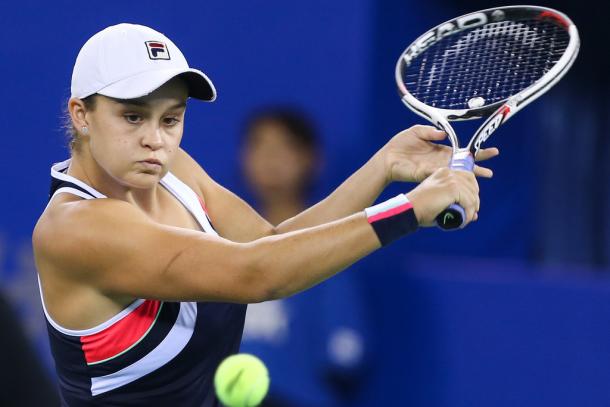 Barty struggles to fight back, Svitolina easily claims the win
Barty started her second set in better control, with a comfortable hold. Svitolina didn't lower her consistent performance, holding to 30 to stay on track.
As the Australian went back on serve, the world number three started to put pressure on her, playing aggressively to force her into hitting errors, and hitting deep shots to force Barty to return from tricky positions. Svitolina opened up the court to hit a winner which converted the first break point, giving her an early lead in the second set.
A quick hold to 15 consolidated the lead. Barty easily held, back in full control of her serve, but Svitolina proved herself too solid to be broken and replied with a quick hold as well.
Finding herself 0-40 down, Barty battled back to deuce, but another long battled game eventually saw the Ukrainian victorious, granting her a 5-2 lead and two chances to serve out the match.
She only needed one, converting her second match point to seal her 50th win of the season with a final score of 6-4, 6-2.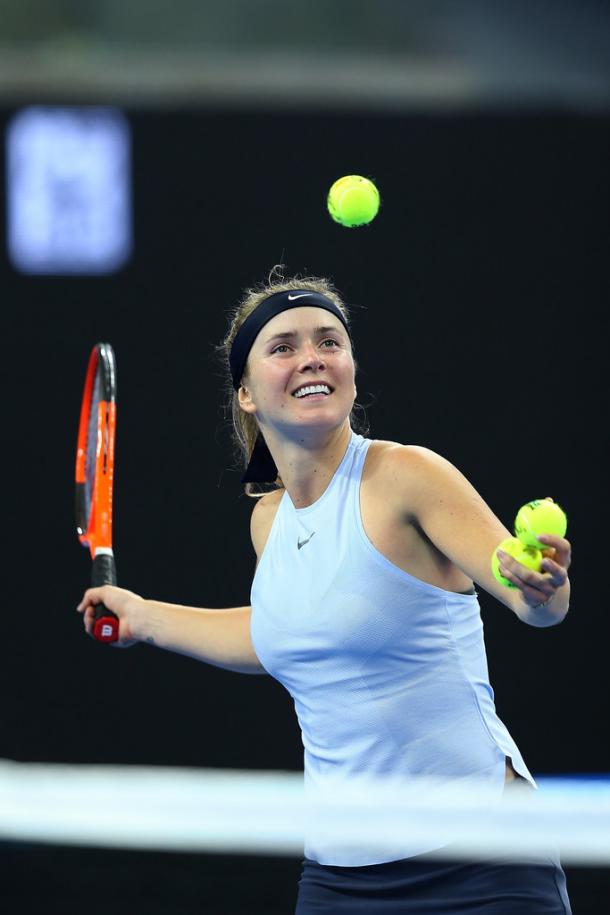 The final statistics showed that Svitolina clearly more solid on serve, while her opponent struggled especially with her second serve (with only 8 points won out of 29). Barty hit more winners, 22 to 16, but the most important stat is the number of unforced errors, 36 to only 9, that heavily affected Barty's performance, especially on key points. The Australian seemed to suffer against Svitolina's playing style, and the fatigue from last week's run didn't help her to fight back and construct points with the rallies.
Svitolina will meet Elena Vesnina for a place in the quarterfinals. Their head-to-head is 2-2, but Svitolina has won both their last meetings - in 2016 New Haven and Zhuhai, both times in straight sets.