One of the game's biggest young talents in the last decade, Belinda Bencic was tipped by many pundits to become the next big star in tennis. However, after a breakthrough at the Rogers Cup which saw her beat six top-25 players in succession to win the title and a debut in the world's top 10 in February 2016, injuries started to derail her path to the top. From being ranked eighth in the world back in June last year, Bencic fell out of the top 300 in September this year having been out of action for five months due to a wrist injury.
Comeback to professional tennis
Bencic returned to action in September, and she went on an eight-match winning streak in ITF tournaments as she was able to claim some solid wins before unexpectedly falling to eighth seed Bibiane Schoofs in three sets to halt her run. The path back to the top seemed really difficult, but she was given the golden opportunity to rise in the rankings after being given a wildcard into the Upper Austria Ladies Linz, her first WTA tournament since the Ladies Open Biel-Bienne in her home country.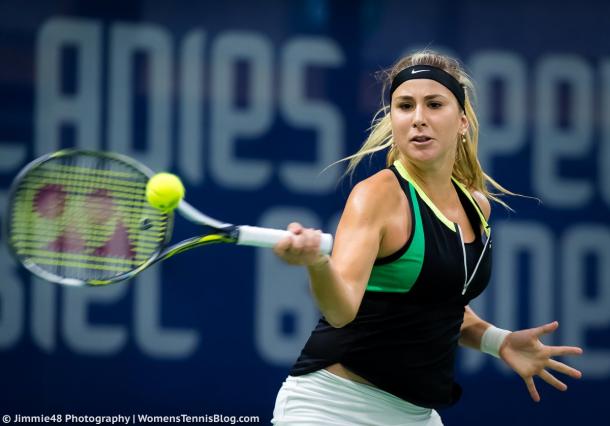 Her last WTA win came at the BNP Paribas Open against Tsvetana Pironkova in straight sets, and she finally earned just her fourth main draw win on the tour this year in Linz, ousting the former top-20 player Kirsten Flipkens in three tough sets. The victory was particularly impressive especially considering that she saved a match point in the process for her first win over a top 100 opponent since March.
Speaking at her press conference in Linz after her win over Flipkens, the Swiss mentioned that "every victory means a lot now." Being so used to the atmosphere in a WTA tournament having been previously ranked in the top 10, Bencic claimed that she "missed these emotions so much" and she realized that while being sidelined with her wrist injury.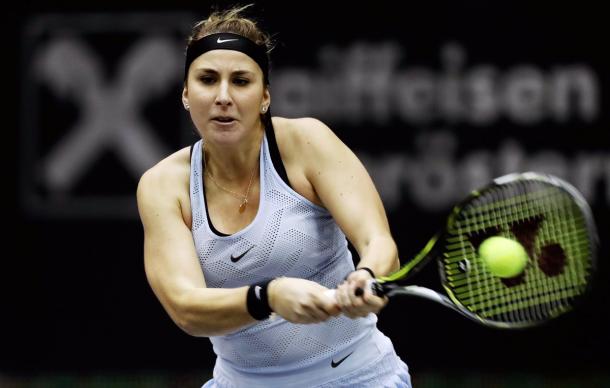 Being just her third tournament back, this win was extremely confidence-boosting for the current world number 228, and she is taking it one match at a time, with not many expectations for herself. She treats playing the match itself as a win and treats victory as a secondary priority.
"I think [Flipkens] is a very tricky opponent, especially on this surface with her game. She was playing very smart and knew what was hurting me. Sometimes I felt like I couldn't do much, it was so tactical. I'm happy that I just hung in there, and never let go or stopped fighting." Bencic mentioned in her post-match press conference, and she was visibly pleased with her performance which managed to earn her the win.
Next up for Bencic
Bencic will next face Lara Arruabarrena in the second round of the Upper Austria Ladies Linz, and a deep run is highly possible if the Swiss were to be able to consistently put up a good performance. A win against the Spaniard would see the former top-10 player return into the world's top 200.
What a comeback it has been for the Swiss, and nine wins from her first 10 matches could already be considered extremely impressive. With her passion and determination, we would definitely see her back at the top once again.