 Third seed Caroline Wozniacki earned an incredible one-sided victory over former world number five Eugenie Bouchard in a blockbuster first-round match at the Hong Kong Tennis Open as she triumphed in 58 minutes with an emphatic 6-1, 6-1 scoreline, looking ruthless throughout the match as she solidified her status as a contender for the title here in Hong Kong.
Tight start to the match
Wozniacki made the perfect start to the match as she was surprisingly dominating play against the aggressive Bouchard, sealing the opening game with a big forehand winner. Some early jitters saw the former world number five throw in a couple of unforced errors, and she soon found herself lagging behind 0-40 in her first service game. Nonetheless, Bouchard quickly regained her composure and came up with some impressive aggressive play to rattle off five consecutive points and got herself onto the scoreboard.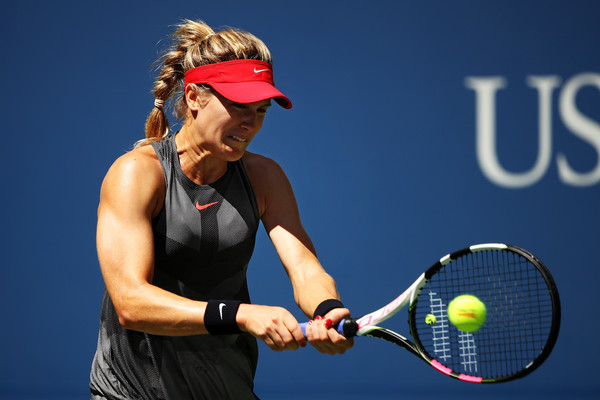 Wozniacki strolls to claim the first set
Following a love service hold for the Dane, Bouchard once again faced break points in her service game and this time, she looked to have came back from the brink to level the scores once again. However, Wozniacki was determined to get the break, and she was eventually third-time lucky in that game as she finally converted her first break point from six opportunities in the first 15 minutes of the match.
The former world number one was simply clinical on her groundstrokes, playing well with controlled aggression and she excelled with confidence in her play. Within a blink of an eye, Wozniacki eventually strolled to clinch the first set 6-1 after just a mere 30 minutes of play, controlling play from the start to finish.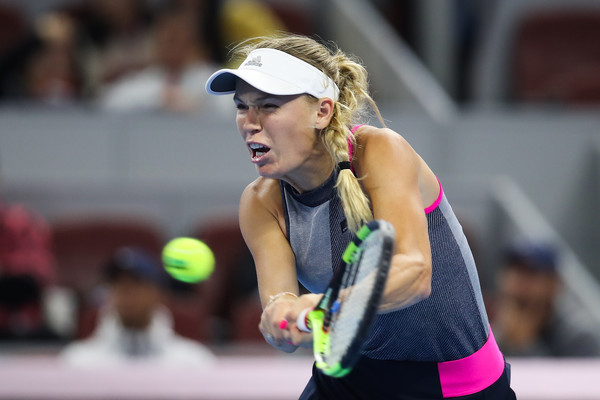 Bouchard fails to get going
An on-court coaching session did not seem to help as Bouchard was still unable to regain the momentum in her game, continuously throwing in unforced errors as Wozniacki took the break in the opening game of the second set, jumping out to an early lead after Bouchard hit an unfortunate double fault on break point. Wozniacki continued to be untroubled on her serve, easily consolidating the break for a 2-0 lead.
Wozniacki takes the win in straight sets
Rattling off 20 of the first 25 points of the second set, the Dane powered herself to a formidable 5-0 lead which saw her edge closer than ever to the huge victory. Attempting to serve out the match at 6-1, 5-0, Bouchard stepped up her game and managed to spare some embarrassment for herself as she retrieved one of the breaks back, lessening the deficit.
Her inspired play allowed her fans to have a glimpse of hope, but she was unable to hold onto her serve as Wozniacki was just too good for the Canadian during the night, sealing the emphatic victory after just 58 minutes of play. The Dane put in a clinical serving display today, losing just a total of 12 points on her serve throughout the match and only conceding one break point opportunity. Furthermore, Bouchard only managed to claim 16 points behind her serve in the encounter.