Anastasia Pavlyuchenkova successfully overcame the tough conditions at the Hong Kong Tennis Open as she got past the tricky qualifier Jacqueline Cako in straight sets, triumphing with a 7-6, 6-1 scoreline. The Russian now progresses into the quarterfinals where she will face Naomi Osaka, who shocked second seed Venus Williams earlier in the day.
The Russian takes the early lead
Pavlyuchenkova had a bright start to the match as she came up with some impressive aggressive play to get the break in the opening game, solidifying her status as one of the contenders for the title. However, one of the Russian's biggest problems came back to haunt her, which is her inconsistency, allowing Cako to break straight back to level the scores. Nonetheless, the sixth seed regained the lead after the underdog sent a drive volley long on break point.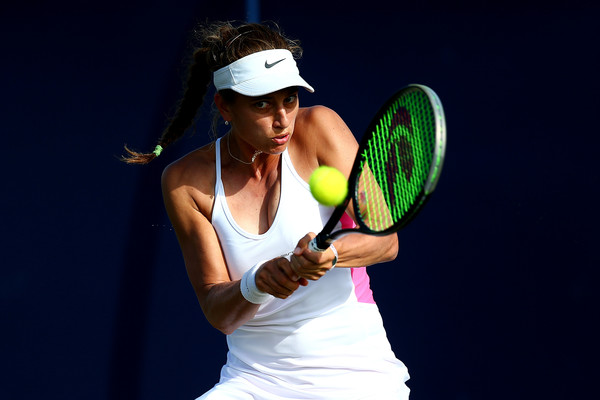 The Russian finally managed to consolidate the break of serve, holding her serve to love which allowed her to jump out to a 3-1 lead, looking very comfortable out on Court 1. The scores remained tight as Cako was determined to find a breakthrough and definitely played much better than her ranking of 192. The American earned two hard-fought break points in the eighth game, but she was unable to capitalize on her opportunities as Pavlyuchenkova held on for a 5-3 lead, being just a game away from claiming the first set.
Cako fights back but Pavlyuchenkova proves too strong
However, Cako did not go down without a fight as she broke straight back when the sixth seed was serving for the set, and the American denied her twice on her serve to ultimately send the set into a tiebreak. In a tiebreak which featured an incredible six mini-breaks, Pavlyuchenkova eventually broke through at 4-3, winning three consecutive points to take the first set 7-6 in an hour.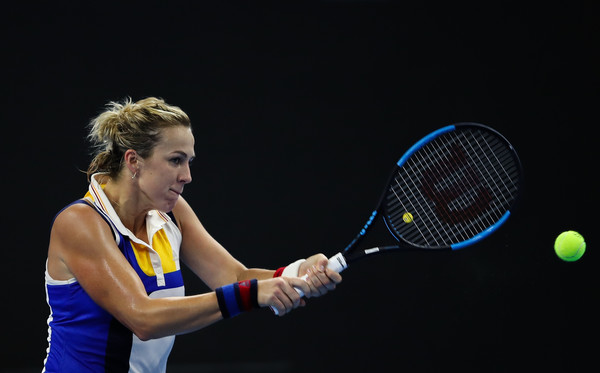 Pavlyuchenkova ousts Cako in straight sets
Despite winning the set, Pavlyuchenkova called for the trainer, who measured her heart rate and gave her a couple of iced towels, which could possibly imply that the Russian is struggling with the conditions in Hong Kong. Nonetheless, she had the best possible start in the second set, earning a love service hold in the opening game. However, Pavlyuchenkova was unable to convert her opportunities as Cako remained focused even at the nerviest moments, narrowly holding onto her serve.
Putting up a tough fight, the American saved two more break points but was unable to fend off the aggressive play from her higher-ranked opponent as Pavlyuchenkova finally took the lead in the fourth game of the set. The Russian continued to look untouchable on her serve, consolidating the break to love for a formidable 4-1 lead. Ultimately, Cako ran out of steam having felt the fatigue from playing in the qualifying rounds, eventually gifting the win to Pavlyuchenkova in straight sets after an hour and 35 minutes of play.