Fabio Fognini has been fined $96,000 and banned from two Grand Slam tournaments for making sexist remarks towards a female umpire in his first round loss at the US Open this year.
However, the penalty will only be imposed if the Italian commits further offense through to 2018, reducing his fine to $48,000 and allowing him to compete freely at Grand Slam tournaments.
The Grand Slam Board ruled that the 30-year-old had committed a "major offense" after he was fined $24,000 and disqualified from the US Open on-site for the misconduct.
Fognini aimed sexist remarks in Italian at Swedish umpire Louise Engzell during his opening round loss to compatriot Stefano Travaglia. He had teamed up with Italian Simone Bolelli in the doubles before he was disqualified.
Grand Slam Major Offence
"Mr. Fognini will be suspended from participation in two Grand Slam tournaments, one of which must be at the US Open, except that such suspensions will not be imposed if no further Grand Slam Major Offence conviction occurs through and including 2019", read a statement from the Grand Slam Board.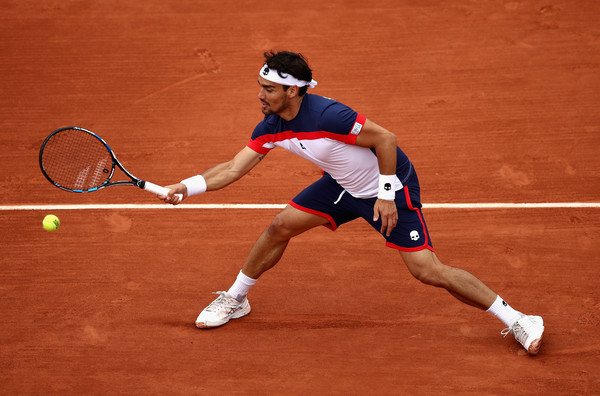 "If a further Grand Slam Major Offence is committed during the period, the full penalties will be reinstated in addition to any other penalties imposed for the subsequent Grand Slam Major Offence."
Fognini has apologized for the incident and, according to the statement, "will not appeal the decision".
"He [Fognini] has confidence that he will meet the conditions necessary to reduce his financial penalty and to lift his Grand Slam tournament suspensions in the future.
"As always all financial penalties arising from misconduct at Grand Slam tournaments are donated by the Grand Slam tournaments to the Grand Slam Development Fund."
Fognini currently resides inside the ATP top 30 and was seeded 22nd for the tournament in Flushing Meadows last month.