As it currently stands, only three men have qualified for the Nitto ATP World Tour Finals. They are Rafael Nadal, Roger Federer, and Alexander Zverev. These three men are head and shoulders above the rest of the field who have found it difficult at times this season.
While the likes of Dominic Thiem, Grigor Dimitrov, and Marin Cilic are closing in qualification within the next couple of tournaments, barring a catastrophic meltdown, the real intrigue is the race for the final two spots at the O2 Arena come mid-November.
As it stands, David Goffin, thanks to a brilliant run in Asia is currently sitting in seventh on 2750 points while Pablo Carreño Busta holds the last spot on 2605 points. Sam Querrey and Kevin Anderson are both within touching distance of both Goffin and Carreño Busta on 2525 and 2425 points for the season. Nick Kyrgios, John Isner, and Roberto Bautista Agut all have outside chances to qualify but need huge point hauls during the indoor swing to potentially get in.
A Look To The European Indoor
After this week's Shanghai Rolex Masters, the ATP World Tour head to the European Indoor swing where it kicks off with three 250 events running simultaneously.
Kremlin Cup
Key Entries: Pablo Carreño Busta, Albert Ramos-Viñolas
The two Spaniards highlight as the main entries in this tournament with the latter potentially playing a role for a World Tour Finals spot should he continue his run in Shanghai (currently in his quarterfinals). Meanwhile, Carreño Busta is currently holding the last spot, and the title in Moscow will play a huge role in determining the final few spots at the O2.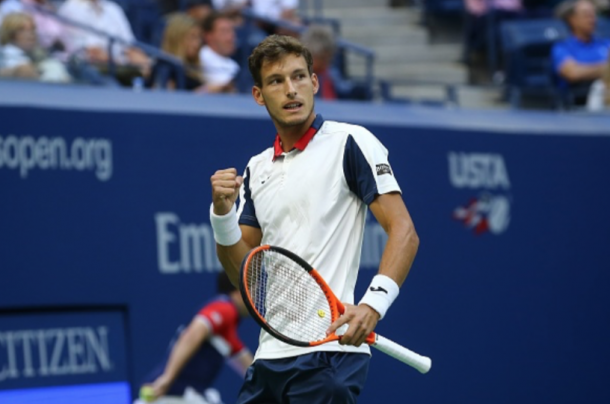 European Open
Key Entries: David Goffin, Nick Kyrgios
Mr. Consistent Goffin gets a chance to play in front of his home crowd where he and Kyrgios will undoubtedly be the favorites for the title. Goffin heightened his chances for an O2 spot with titles in Shenzhen and Tokyo while Kyrgios is teetering right now.
The enigmatic Aussie made the final in Beijing but was outclassed by Nadal but then controversially retired in his first match from Shanghai with what looked to be a dispute with the chair umpire, but he stated that he was battling stomach issues as well as shoulder pain.
Stockholm Open
Key Entries: John Isner, Juan Martin del Potro
Currently, del Potro is in the Shanghai quarterfinals and a couple more wins would put him in the whereabouts for qualification for the prestigious end-of-the-year event in London. The quick indoor courts should give both Isner and del Potro chances to make a run at the title.
Key 500s
Erste Bank Open
Key Entries: Pablo Carreño Busta, Milos Raonic, Kevin Anderson, Sam Querrey, John Isner, Tomas Berdych, Albert Ramos-Viñolas
One of the two ATP 500s to take place simultaneously, the Erste Bank Open may not boast the star power that the Swiss Indoors Basel has, but it will definitely make it must-watch television to see who comes out on top in this. While we have mentioned some names already, some key talking points will be Querrey and Anderson.
Both men are currently sitting in the two alternate spots and aren't in the best of form coming off the Asian Swing. The tournament in Vienna will be their first of the European Indoor Swing, and we shall see who can come out of their slumping form first.
Berdych, Isner, and even Raonic have outside chances to qualify but would at least need the title to even have a shout. For Isner, a Stockholm and Vienna title would really boost his chances with Paris coming up a week after.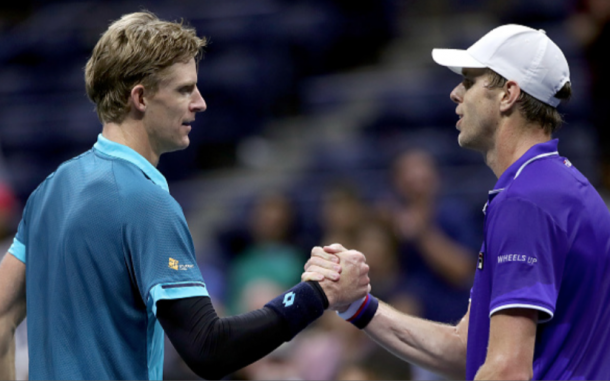 Swiss Indoors Basel
Key Entries: David Goffin, Nick Kyrgios, Juan Martin del Potro
The star power is in this field as Nadal and Federer headline, but the three aforementioned names above will all play key roles. Undoubtedly, the world's top two will be the favorites but the stage with the biggest lights and the biggest players are where Kyrgios and del Potro thrive.
Goffin may not be known for beating the best of the best, but being the fourth seed potentially could see him easily make the semifinals.
Masterful Endings
Rolex Paris Masters
No need to mention any key entries here because every player who wants to have a shot at qualifying for the O2 will be here. Goffin, Carreño Busta, Ramos-Viñolas, Isner, Kyrgios, and del Potro will play all three weeks of the indoor season as they all look to outdo one another for a spot in London.
After Shanghai ends with the indoor season looming, who are your picks to make the World Tour Finals?