 After three consecutive three-set wins for Richard Gasquet, his run was ended by the Swiss Roger Federer 7-5, 6-4 who advanced to the Shanghai Rolex Masters semifinals where he will play Juan Martin Del Potro who comes in with a slight wrist problem.
Gasquet goes toe-to-toe with Federer who comes out on top
Both players settled down quite quickly by holding their opening serves for 1-1. However, it Federer seemed to have made the quicker start, earning a break point as Gasquet sent a forehand into the net, 30-40. Two forehand winners by the Frenchman gave him the game to stay in touch, 2-1.
But for the Swiss, he was easing through his service games comfortably, constantly putting the pressure on Gasquet. And, in the fifth game, he earned another two break points at 15-40 by wrong-footing Gasquet with a forehand.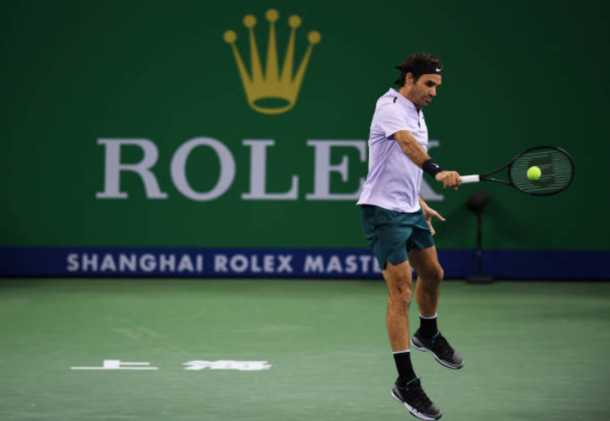 The Frenchman stood tall, saved both the break points he faced and edged back out in front for 2-3. This time, the 36-year-old fell behind a break point as Gasquet pressurized Federer for the first time. A forehand winner did the job for the Swiss as he backed it up with an ace to draw the set level, 3-3.
Both then gained a rhythm on serve and were locked at 5-5 in the opener. Up 15-40, the world number two the Frenchman smashed a wild forehand wide to go down further two break points. Unlike previous times, Gasquet couldn't dig himself out a hole and Federer broke before closing out the set 7-5 with a forehand winner.
Federer advances in Shanghai
Almost immediately, Federer piled pressure on Gasquet by bringing up triple break points. A forehand into the net allowed the second seed to break but Gasquet showed resilience and broke back to 15 to restore parity early in the second set.
Both then held their next service game with the scores tied at 2-2. Once again, Federer wrong-footed the Frenchman to earn double break points in the fifth game. The world number 31 battled to send the game to deuce but the Swiss earned a third break point of the game showing great defense.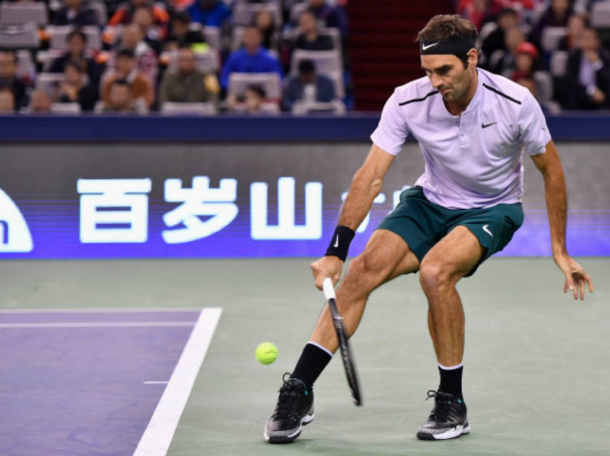 Gasquet denied Federer to hold and stay ahead at 2-3. Federer had the better measure of the 31-year-old in the seventh game by earning a fifth break point of the entire set. The Frenchman had to be patient in a long rally, and so he did, winning the point to deny Federer once.
But the Swiss got lucky with a net cord going his way as he got the crucial break in the match. He followed it up by holding comfortably. As did Gasquet who needed to conjure up a response. But in typical Federer style, he didn't allow his opponent a sniff and sealed the match with an unreturnable serve.