 In a fitting match to cap off Semifinal Saturday in Shanghai, it will be Roger Federer and Juan Martin del Potro who will take the court for a spot in the final against the winner of the Rafael Nadal and Marin Cilic match which will take place right before them.
This is a rematch of the US Open quarterfinal where the Argentine outlasted the Swiss in a high-quality four set affair. The big question coming in is how will del Potro's wrist be after falling on it during his quarterfinal win against Viktor Troicki.
Head-To-Head
Federer leads this head-to-head 16-6, but the world number two lost the last matchup between the two which was at the US Open. They also met earlier this year in Miami, where the Swiss, the eventual champion, took out the former US Open champion in straight sets.
Del Potro famously got his first-career win over the 19-time Grand Slam champion in the 2009 US Open but went on a seven-match losing streak before winning three straight between 2012 and 2013.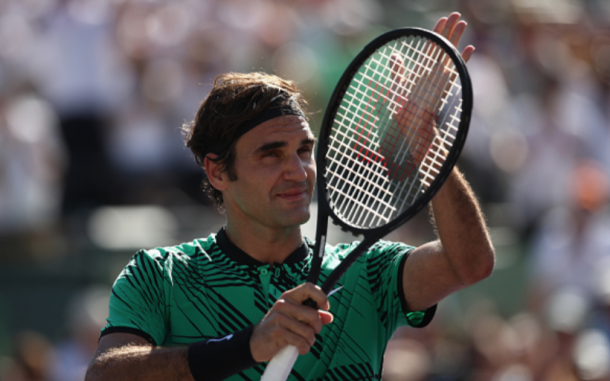 Road To The Semifinals
As the two seed, Federer had a bye in his opening round but faced a tricky opponent in Diego Schwartzman in his first tour-level match in a month. He got through that in two tight sets. The Swiss then took out Alexandr Dolgopolov in a vintage performance which even saw him close out a service game in 47 seconds. He capped off his week so far with a victory over Richard Gasquet.
Del Potro didn't have the benefit of having a bye in the first round like the other four semifinalist due to his seed, and he was pushed by Nikoloz Basilashvili in three sets. He took out ATP NextGen Star Andrey Rublev without any problems next.
In his third round match, he met fourth-seeded Alexander Zverev. The German looked well in control of the match in the opening set, but the 2009 US Open champion was able to turn it around and win it in three. In another tricky matchup against Troicki, he dropped the opening set like he did against Zverev but still managed the victory. In this matchup though, he did fall on his left wrist and was taken to the hospital right after for x-rays.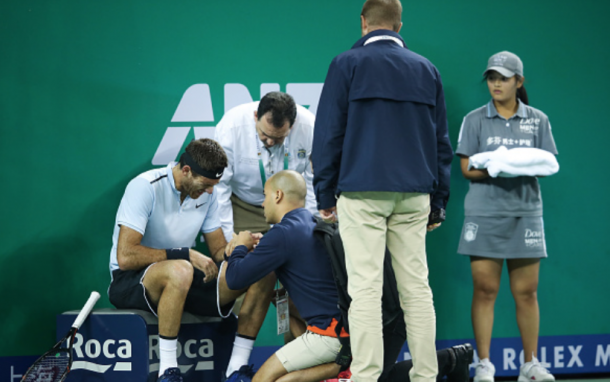 Analysis
While we don't know the state of del Potro's wrist at the moment, we do know that he'll still be ready and raring to go for this one. Having defeated Federer already this year will give him confidence no doubt, but the Shanghai courts play faster than the US Open's which will give the Argentine less time on that backhand side.
We're going to see very similar patterns from both men as each of them will be looking to use their forehands to attack the opposition backhand. Should del Potro's wrist be fine, we'll see him hit the two-handed backhand which is obviously much more effective than the chip, slice backhand he hits since his two-hander will get more depth and power.
Both men will look to obviously get free points on serve with each of them very dominant on their serves. This will be a close affair which could go either way, and we hope that this match won't come down to any physical issues for the Argentine.
Prediction: Federer in three sets