 Svetlana Kuznetsova was forced to announce her withdrawal from the Kremlin Cup due to her ongoing left wrist injury sustained at the 2017 US Open, which almost effectively means that her season is over — unless she decides to participate at the year-end WTA Elite Trophy held in Zhuhai.
Injury origins
Kuznetsova first entered the US Open being tipped to go deep in the draw, but she had a bad start to the tournament as she incurred a left wrist injury for the first time in her career during her tough first-round win against Marketa Vondrousova which saw her save an incredible three match points along the way.
The injury, which was more serious than it seemed to be, caused her to be unable to use her backhands well, resulting in her tough loss to Kurumi Nara in the second round. Although the Russian has not fully recovered, she still opted to participate in the Asian Swing where she fell to Alize Cornet in Wuhan and Lara Arruabarrena in Beijing.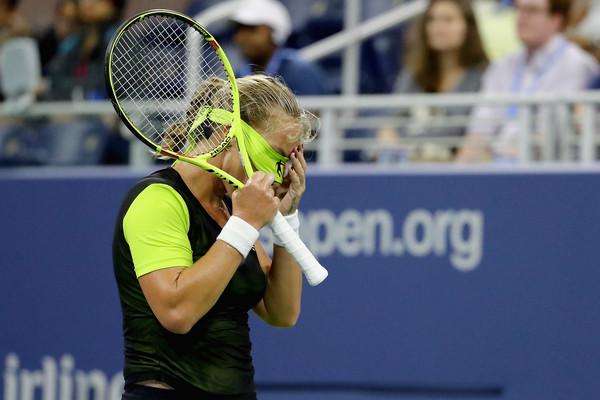 It was a beautiful sight despite the injury as Kuznetsova utilized a one-handed backhand slice throughout the match, with occasional one-handed topspin backhands coming in from the Russian, which could actually produce some impressive winners.
Unable to defend her title
Kuznetsova was the defending champion here in Moscow and her absence means that she would drop out of the top-10 for the first time in a year due to her Singapore semifinal points from last year dropping off at the end of next week as well, meaning that either Kristina Mladenovic or Coco Vandeweghe, who are the top two seeds in Moscow this week, will fight for a top-10 debut.
Her withdrawal also meant that the Kremlin Cup would be without a top-10 player for the first time since 2014. Nonetheless, the appearance of former world number one and five-time Grand Slam champion Maria Sharapova will definitely make up for the lack of top players.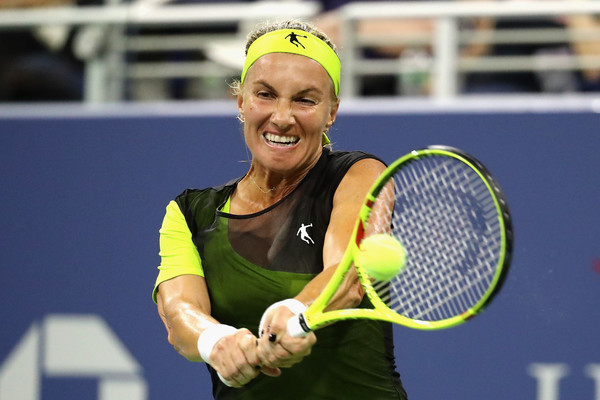 The experienced Russian originally wanted to play in Moscow despite her injury, mentioning that "I really hope that I can show good tennis next week," in an interview with MatchTV of Russia, according to Russian tennis journalist Ilya Ryvlin in a Twitter post.
However, just before the draw ceremony was held today, she announced her withdrawal after Russian Tennis Federation chairman Shamil Tarpischev convinced her not to risk the injury as "health is more important than one tournament." Furthermore, with credits to Mr. Ryvlin on his Twitter account, Tarpischev also claimed that Kuznetsova "doesn't need surgery as for now, but doctors said that she shouldn't play, it's better for her future."
Kuznetsova has successfully qualified for the WTA Elite Trophy, and that would be her last tournament of the year unless she decides to pull out because of her left wrist. The Russian would also almost certainly end the year inside the top-15 for the second consecutive year.