 One of the biggest stories in tennis this year has been the meteoric rise of Jelena Ostapenko, with the Latvian rising from 44th to seventh in the rankings after an incredible season to date.
A large part of her rise up the rankings is down to her incredible triumph at the French Open back in June, though Ostapenko has recorded several other solid results outside of that to help secure a berth at the WTA Finals in Singapore for the first time. Ostapenko is the seventh seed at the season-ending showpiece and is one of seven women who could potentially end the year as world number one.
Season review
There have been some ups and downs for Ostapenko this season, with some great results and some disappointing results, though naturally, the only place to start is her triumph in Paris earlier this year.
The Latvian was ranked 48th when the French Open began back in May, but beat four seeded players and won five three-set matches to capture what was her first ever WTA title in sensational style. Ostapenko also performed well at Wimbledon, reaching the quarterfinals, and though her runs to the third round at both the Australian Open and US Open seem fairly unspectacular, they were her best-ever runs at both tournaments.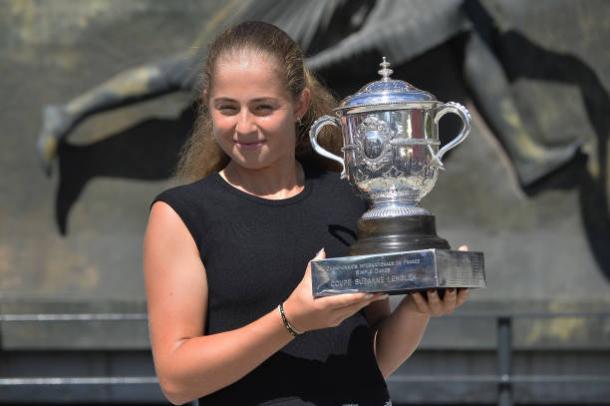 Ostapenko also had a successful Asian swing. The Latvian captured her second WTA title in Seoul, dropping just one set in her five matches, and then reached back-to-back semifinals at the Premier Tournaments in Wuhan and Beijing, though struggled at the other Premier events this year, failing to go past the second round in any of them, and she has had similar results at some smaller WTA events.
However, Ostapenko did reach the final in Charleston back in April, and also reached the semifinal in Prague (both events came on clay ahead of the French Open), as well as the quarterfinal in Acapulco.
WTA Finals draw
As previously mentioned, this will be Ostapenko's debut appearance in Singapore, and the Latvian has a real baptism of fire; she will face fellow big hitters Garbine Muguruza, Karolina Pliskova, and Venus Williams in her group stages matches.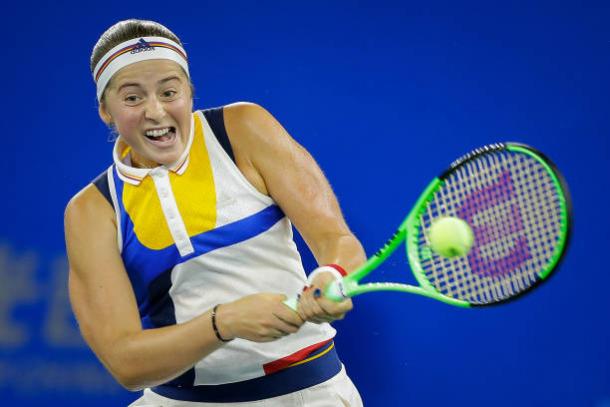 Ostapenko has a losing head to head against all three women, though she could still challenge all three women. The Latvian has lost twice to both Muguruza and Pliskova, though beat Muguruza in Wuhan just a few weeks ago and will face a Pliskova who is not playing as well as she did early on in the season; Ostapenko nearly beat the Czech at the Australian Open this year. The Latvian lost to Williams in straight sets at Wimbledon this year (their only previous meeting), though may have more of a shot this time considering this is not on grass, which is considered by many to be the American's strongest surface.
Though she faces a tough group, Ostapenko will certainly not be intimidated by the challenge ahead of her in Singapore following a fantastic year to date; she will certainly be one to watch when action begins.