 Stan Wawrinka has split with his long-time coach Magnus Norman, the Swede has announced.
Norman says he has decided to step down to "dedicate his future to his family" and thanked Wawrinka's team for "all the work over the last four years."
After his appointment in 2013 Norman guided the Swiss to a career-high number three in the ATP singles rankings alongside three Grand Slam titles.
'Now is the right time'
Wawrinka won the 2014 Australian Open, 2015 French Open and 2016 US Open under Norman's tutelage.
"After much thought I have decided to dedicate my future to my family," said the Swede.
"With two young kids at home, now is the right time for me to be with them. I could not have had a better player to work with and this has been one of the most difficult decisions I have ever had to make.
"I'm really honoured to have worked with Stan who is a great tennis player, but more importantly a fantastic person.
"I want to thank the whole team behind Stan for all the work over the last four years. It's been a teamwork and a privilege from the first day."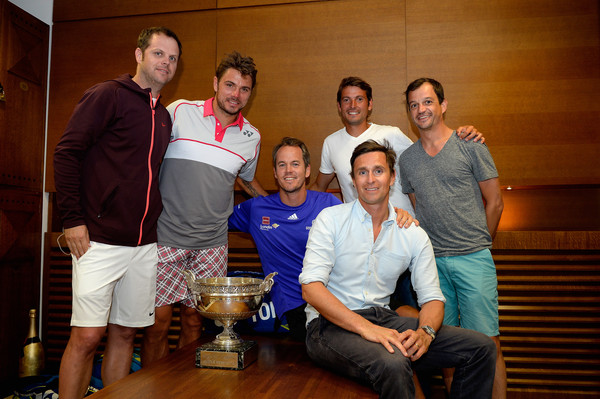 'Part of my family'
Wawrinka was 17th in the world when Norman joined the team in 2013 and he has been widely credited for the improvement in the Swiss' mentality.
The 32-year-old, who curtailed his season after Wimbledon to recover from a knee problem, expressed his gratitude for Norman's commitment over the years.
He said: "I would like to thank Magnus for the amazing four years we had together. I will always be grateful for the work and the time he spent on me to make me improve and become a three-times Grand Slam champion.
"He was not only a part of my team but also part of my family. For now I'm focusing on my rehabilitation and I will take time to decide with my team the necessary next steps."
Wawrinka will return to the action at the Mubadala World Tennis Championships in December.