 In unsurprising news, Alexander Zverev, who currently sits as the world number four, has chosen to withdraw from the ATP NextGen Finals in Milan. The tournament, which is made for the NextGen stars to compete in, will take place a week before the Nitto ATP World Tour Finals in London.
With his withdrawal, it means the field of the direct seven entries are set with Andrey Rublev, Karen Khachanov, Denis Shapovalov, Jared Donaldson, Borna Coric, Hyeon Chung, and Daniil Medvedev all in the field. The eighth qualifier will be a wildcard which will be determined by the tournament.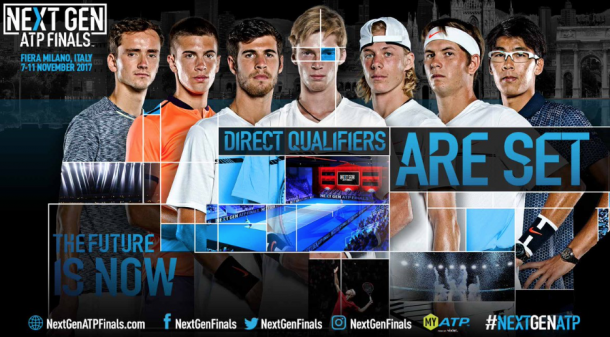 Still Plans To Support
The German said that he consulted with his team beforehand and that it would be in Zverev's best interest to skip out on Milan because it takes place a week before the World Tour Finals. Zverev's team wants to max out the 20-year-old's chances in London where he will be making his first career appearance.
Despite skipping out on the event, Zverev stated that he will be making an appearance before the tournament. He said he will do this to show support for the tournament and to show appreciations for his fans in Italy who supported him during his first-ever Masters 1000 victory in Rome.
Good Shot In London
The call to not play in Milan is a smart one by the Zverev camp. The German has performed at his best in the best-of-three set matches which is the format the World Tour Finals will be played under. He'll undoubtedly be the third favorite player to take home the title with the likes of Roger Federer and Rafael Nadal being the top two favorites. With wins over Federer and Novak Djokovic this season, the German should really fancy his chances to make a solid run in London.