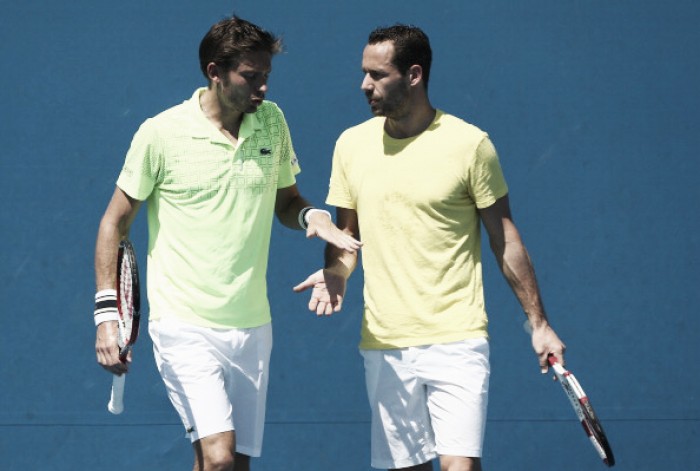 French doubles legend Michael Llodra will once again team up with fellow Frenchman Nicolas Mahut. This time, he will be coaching the 35-year-old during the upcoming 2018 season.
Mahut hoping to get singles career back n track
The two-time Grand Slam champion is hiring Llodra, who won three Grand Slam titles himself not only for the doubles but to get his singles career back on track. The Frenchman is now ranked 102 in the world but has been as high as number 37 back in 2014.
The veteran has also claimed four titles along the way, three of them in Netherlands at the Ricoh Open in 2013, 2015 and 2016 alongside a Hall of Fame Tennis Championships title in 2013 by defeating Lleyton Hewitt. The Frenchman Llodra captured five titles himself and reached a high of number 21.
Doubles career
The French duo has been known to play alongside each other before Llodra's retirement in 2015. Together, the duo won one title and came runners-up twice, coming close at the French Open in 2013 where they narrowly lost out to the Bryan Brothers in a third set tiebreaker.
The world number six in doubles established himself at the top of the rankings last year while partnering Pierre-Hugues Herbert, winning a total of two Grand Slam titles, while the 37-year-old never did reach the top, he did get to a high of number three and won three Grand Slam titles, two with Fabrice Santoro and one with Arnaud Clement.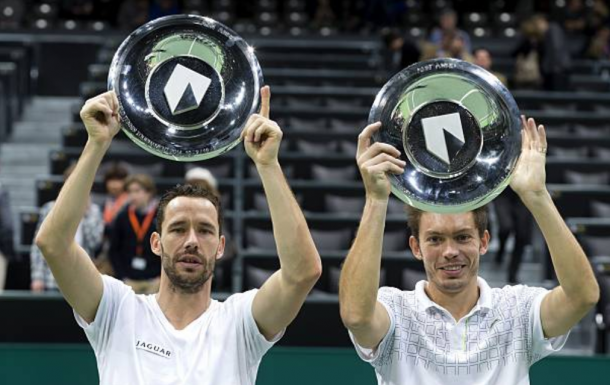 Speaking on Happy Sports Nicolas Mahut said, "I had to restructure myself and Mika will be with me for a number of weeks next year."
He will now compete next at the ATP World Tour Finals from the 12-19th of November before ending his season in the Davis Cup final against Belgium.