 Being the hosts of the 2018 Hopman Cup, Australia will once again send a team to compete for the title after claiming the trophy in 2016 with Daria Gavrilova and Nick Kyrgios putting up a good show in front of the home crowd. This year, Gavrilova, together with debutant Thanasi Kokkinakis, will aim to qualify from a tough group which consists of Canada, Belgium, and Germany.
Past Experiences
Gavrilova made her first appearance in Perth back in 2016, representing Australia Green (Australia sent out two teams; Gold and Green). On her debut, she impressively won the title alongside Kyrgios, defeating the higher-ranked Elina Svitolina in the final.
Kokkinakis will be making his official debut in Perth, although he has played as a 16-year-old junior back in 2013. However, he fell in both of the matches he competed in. Nonetheless, he will still be looking to grab some confidence-boosting wins over his higher-ranked counterparts, and also expressed his delight in being able to compete for his country, "I can't wait. Hopman Cup is an opportunity and I've been wanting to play for a few years now."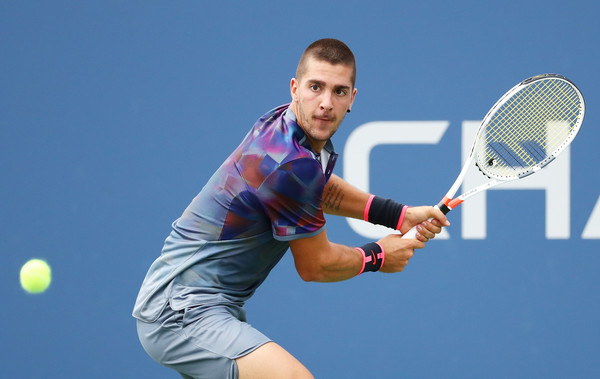 Youngsters look to bring glory to Australia
Daria Gavrilova, who had an impressive 2017 which saw her claim the first WTA title of her career, is currently the second-ranked Australian female player, lagging just behind the resurgent Ashleigh Barty. Gavrilova has been an active participant in the Hopman Cup, with this going to be her third campaign in Perth. The Australian is currently ranked 25 in the rankings.
Thanasi Kokkinakis will make his debut at the Hopman Cup in 2018 after Nick Kyrgios has opted to start his season at the Brisbane International for the first time in his career. Kokkinakis has been plagued by injuries but made a comeback to professional tennis this year, reaching his first ever ATP World Tour final. The Australian is currently ranked 207 in the rankings.
The Australians are the last seeds of the tournament and are drawn into a tough group. Nonetheless, they will look to cause some huge upsets in front of their home crowd.