 Roger Federer takes on Jack Sock to open up the singles portion of the Nitto ATP World Tour Finals. The Swiss is looking to capture a record seventh year-end title while Sock is making his debut in the event after winning the biggest title of his career at the Rolex Paris Masters in Bercy. The match is set to begin at 9 AM Sunday morning.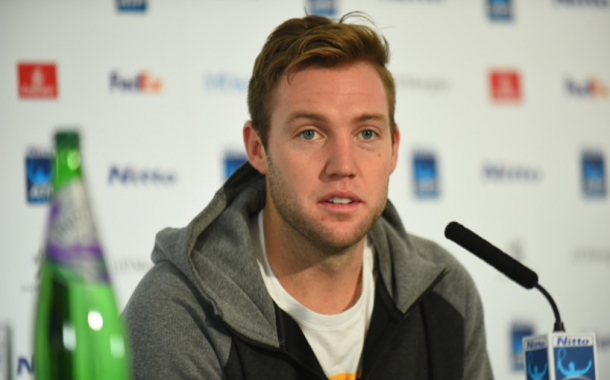 Head-To-Head
The 19-time Grand Slam champion leads the head-to-head 3-0 over the American. They first met in 2015 at Indian Wells in the round of 16 where the Swiss cruised to victory, only dropping five games in the process. Sock put up a better fight later in the year in Basel but once again fell short.
Sock's best effort against Federer came this year in the Indian Wells semifinal. The American was routed in the opening set, 1-6, before taking the second set to a tiebreak. The world number nine did his best to stop the Swiss, but Federer's fine form allowed him to take it in straights.
Recent Form
Federer has not played a single match since the Swiss Indoor Basel, his home tournament. The world number two won the tournament, coming from a set behind to defeat Juan Martin del Potro. Federer has won the last two tournaments he has played in, also winning the Shanghai Rolex Masters, defeating Rafael Nadal for a fifth consecutive time.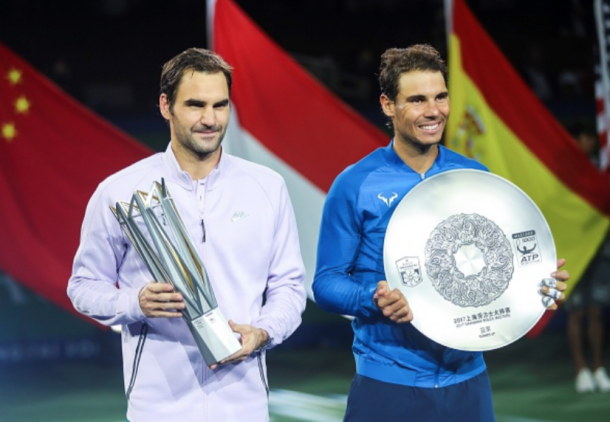 Earlier it was mentioned that Sock won the Rolex Paris Masters to book his spot in London. Before that though, Sock's form was a bit concerning. He went out in the quarterfinals in Basel to David Goffin and then also went out in the quarterfinal in Stockholm to Fabio Fognini.
Analysis
The court in London has generally played as one of the faster courts over the years despite it slowing down just a bit. The fast court will play towards both men's strengths. The key in this matchup for Sock is to keep the points short because any extended rallies will heavily favor Federer.
For Federer, he'll have to make sure that he is attacking the backhand side of Sock. The backhand side of the American is by far the weaker of his two groundstrokes and tends to run around that shot. If the Swiss can keep the American pinned in that backhand corner, that'll open up the court for Federer to hit down the line into open space.
With their most recent meeting being their closest of the two despite the runaway first set from Federer, look for Sock to try and encapture that form he had in Paris to get him to London in the first place. An early deficit from the world number nine could be a sign of nerves and could see Federer runaway with the match so the American has to keep it close to start.
Prediction: Federer in straight sets