 It is going to be a winner take all showdown at the O2 Arena tomorrow as Alexander Zverev and Jack Sock faceoff for the last spot in the semifinals from Group Boris Becker at the Nitto ATP World Tour Finals. Roger Federer already advanced as the top seed and will take on Marin Cilic.
Head-To-Head
The head-to-head between these two is knotted up at one apiece. Both their meetings came in 2016 with Zverev taking their first-ever meeting in Beijing in straight sets. Sock however, came back to win in the semifinals of Stockholm in three sets.
Zverev's Round-Robin Results
The NextGen Star got his campaign off to a fantastic start with a three-set win over Marin Cilic. The youngster took the opening set, but Cilic fought back to take it to a decider. The Croat went up a break in the decider but could not hold his lead, getting broken twice, including at love in the final game, to give Zverev the win.
In his next match, Zverev took on Federer. The German could not advance because of Sock's win earlier in the day but a victory over the Swiss would have put him in prime position to see himself off into the semifinals. A topsy-turvy first set saw the Swiss take it in the tiebreak, but the world number three gutted out a tight second set to send it to a decisive, final set.
Two long sets took its toll on the German who did not look like himself in the decider. Federer ran away with the final set 6-1, but it was still a strong outing from Zverev.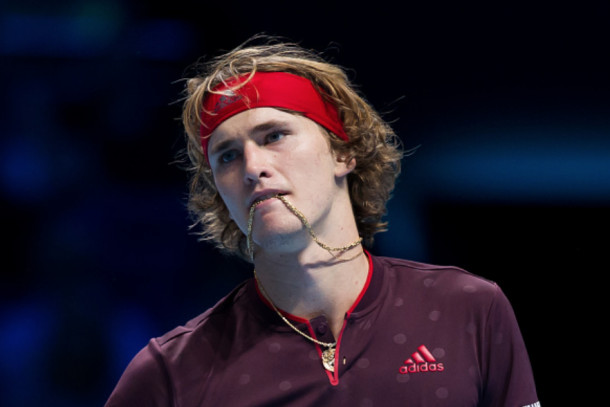 Sock's Round-Robin Results
Riding his high from his Rolex Paris Masters title, it wasn't the best of starts for Sock to open his World Tour Finals campaign. He was broken in his opening service game by Federer but held his ground after that. The second set saw a much more even matchup as neither man was broken on serve with Federer taking the match in straights. Sock very much proved his worth in his match with the world number two and proved he would be no pushover this week.
The American's second match was against Cilic, a player who had recorded one win in his previous visits to the Tour Finals so Sock had to fancy his chances for getting his first win at the Tour Finals. The Croat took the opening set as he looked to notch a second-ever win at O2 and to give himself a shot at qualifying for the semifinals.
Sock was determined and blasted his way to the second set 6-2 before capturing the final set in a tiebreak, giving him a shot to qualify for the semifinals. Sock's win was the first by an American at a year-end event since Andy Roddick won a couple of matches back in 2007.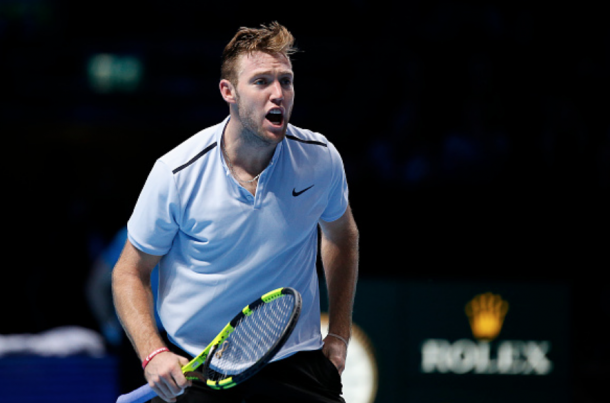 Analysis
Expect this match to be filled with both men powering through the ball. Whilst Sock is stronger on the forehand side and Zverev is stronger on the backhand side, the German's weaker wing, his forehand, is better than Sock's backhand. The German will try to exploit that though, the American has been hitting his backhand better this week.
Both men are strong servers so look for them to try and earn as many cheap points as possible, but Zverev will be the one who is likely to win more return points. It's going to be a close call as both men are great movers and good at the net (Sock holds a slight advantage). Group Boris Becker has yet to have a match that has disappointed, and this one should most definitely be up there in terms of entertainment value.
Prediction: Zverev in three sets