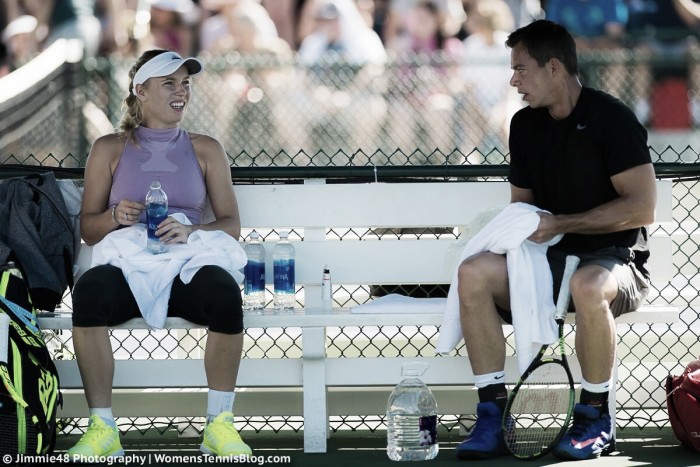 A relatively shocking news broke out recently as Caroline Wozniacki has officially split with her hitting partner and assistant coach Sascha Bajin despite experiencing an extremely successful year in 2017. This was considered a surprising move by the Dane and this decision is definitely an interesting one with the partnership looking perfectly fine at the recent WTA Finals, where Wozniacki claimed the biggest title of her career.
Successful partnership
Bajin and Wozniacki have only commenced their partnership earlier this year in February, but yet has achieved some incredible results together. This year alone, Wozniacki won two titles and added six finals to her list of achievements. The Dane claimed a tour-leading 60 wins, 14 top-10 wins and a total of eight finals throughout 2017, and this could be listed as one of the most successful seasons of her career thus far.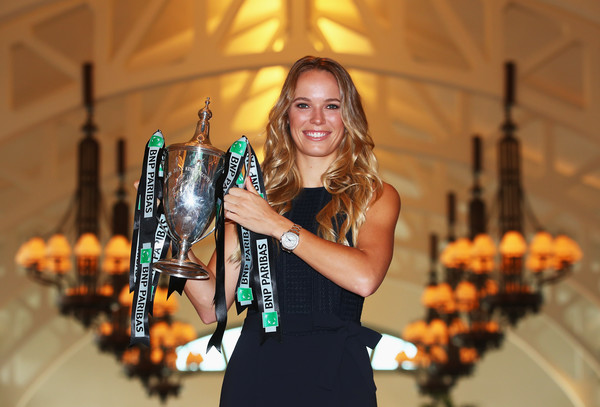 Wozniacki's serve and groundstrokes have obviously improved under the guidance of Bajin, who had been working with the Dane's good friend Serena Williams earlier in his career as a hitting partner. Their partnership started off on a high note, with Wozniacki reaching consecutive finals in Doha and Dubai before returning to the top 10 during the clay court season.
The current world number three finally made a return to the top-five after reaching the final at the Rogers Cup, where she claimed her first win over a reigning world number one with an incredible triumph against Karolina Pliskova in a thriller. She also won the biggest title of her career at the year-ending Championships in Singapore, defeating four top-10 players in the process.
"I feel very honored and humbled to have been able to work with you and get to know you," Bajin mentioned in a Twitter post which announced his split with Wozniacki. The acclaimed hitting partner also added, "You're an amazing athlete and great person nothing but the best for your future." Wozniacki has yet to announce her new hitting partner while Bajin has no future plans as of now.