 Angelique Kerber, as expected, has announced her split with her coach Torben Beltz, after working with him for a total of eight years in her career. Both hailing from Germany, Beltz has only worked with the former world number one throughout his whole coaching career. After experiencing success in 2016 which saw the partnership flourish with two Major titles and the number one ranking, Kerber has struggled throughout this year and has since fallen out of the top 20 after an unbelievable rout. The German then announced that she will work with Wim Fissette for 2018, and this star partnership will be looking to achieve some great things together.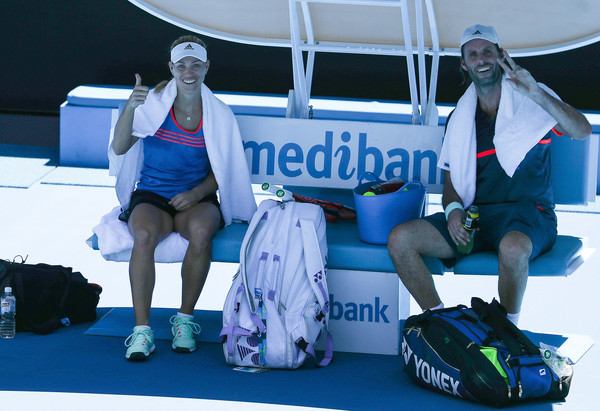 Past successes
Kerber and Beltz have been working together for several periods of time, and their partnership started all the way back in 2003 when the German first stepped out onto the court as a professional player. They split for eight years before Beltz returned in 2011 and helped Kerber to breakout to the biggest stage of tennis as she reached her first Major semifinal at the US Open under his guidance.
Kerber has since been a consistent figure in the world's top-20 and also made appearances in the year-end Championships coupled with a series of WTA titles. They yet again made a brief split in 2013 but they went back to their partnership at the start of 2015 after Kerber suffered a disappointing start to the year. Unexpectedly, Beltz led Kerber to her maiden Grand Slam triumphs in 2016 and also brought her to the top of the rankings.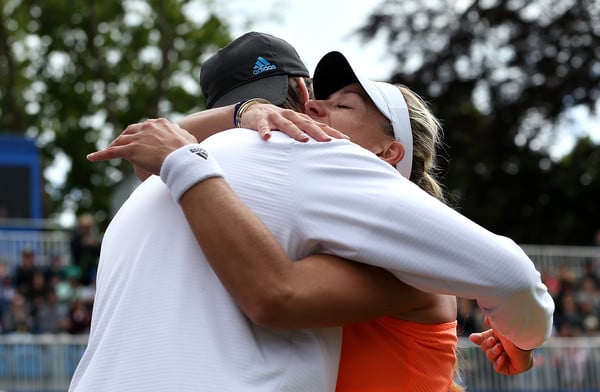 Struggles in 2017
Kerber entered this year with two Grand Slam titles, another Major final and the number one ranking to defend. Was it pressure which affected the German this year? It might be, but we will never know. She was out-of-sorts for most of the year, reaching only one final which came at the International level and claiming only one top-10 win. The partnership was already in jeopardy after Kerber's sudden drop from the top, and therefore the decision to end the partnership was inevitable.
Kerber first announced her split from Beltz on her Twitter page, starting the message with "It's been tough but I'm about to start a new chapter in my career, with a new coach." The German followed to show her gratitude towards Beltz, and added, "We share the best memories of my career so far and you've not just been a coach, but also a true friend and that won't change."
Kerber then announced that she will begin a surprise partnership with star coach Wim Fissette. Fissette just left Johanna Konta's coaching team and has previously worked with other Major champions like Kim Clijsters, whom he claimed two Grand Slams with, and more recently, Victoria Azarenka. "The next season is coming soon and I'm very excited to start working with Wim Fissette as my new coach. It's a new chance and I'm curious to find out what we can achieve together," Kerber mentioned on Twitter.