 In a catastrophic year for many of the biggest names on the ATP Tour, one of those most affected was Novak Djokovic, with the Serb's struggles since his French Open triumph continuing as he suffered with injury and poor form throughout his 2017 season.
Following a troubling elbow injury, which had been affecting the former world number one for a lengthy period of time and forced him to retire in his quarterfinal clash at Wimbledon, Djokovic announced in a press conference that he had called an end to his season in a move very few would have seen coming at the beginning of the year.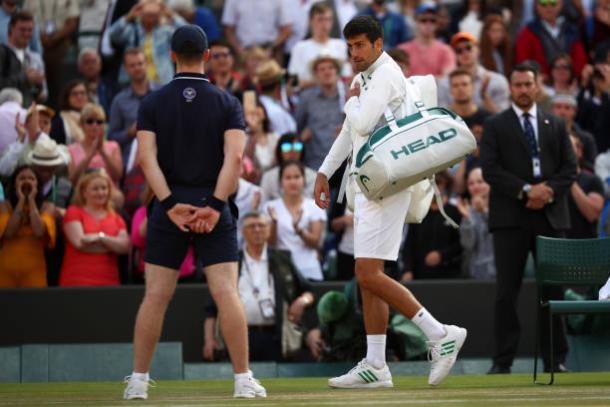 Though his withdrawal from the second half of the year followed some below-par results, and eventually saw him out of the top ten for the first time since 2007, Djokovic still managed to finish the season ranked 12th on the rankings; a highly respectable position considering his troubles. This piece looks at what went right and wrong for one of the sport's all-time greats in 2017, and also explores what could lie in store for 2018.
High Points
Though it was undoubtedly, by his high standards, an overall disappointing year for the Serbian, there were some positive moments for him during his shortened season.
The season could not have started better for Djokovic, with the then world number two taking his first title of the season in his first tournament of the year in Doha; he saved multiple match points against Fernando Verdasco in the last four, before beating Andy Murray in the final. Djokovic also captured the Eastbourne title pre-Wimbledon, beating Gael Monfils in the final in a surprising first-ever appearance at the tournament. He was also able to reach the final at the Masters 1000 event in Rome, though fell to Alexander Zverev in the final.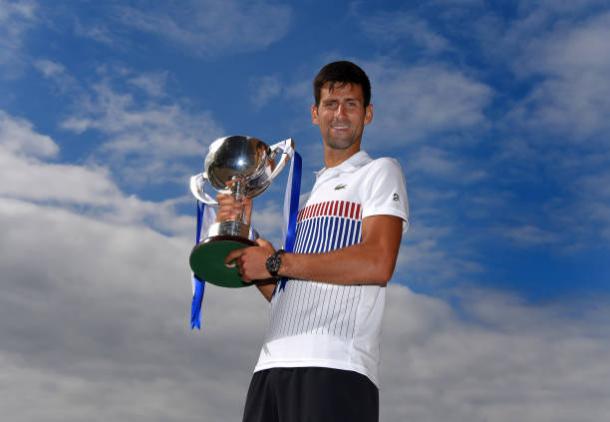 Prior to Rome, Djokovic had reached the last four in Madrid, falling to Rafael Nadal, and was also able to reach the last eight at the French Open; however, he fell in straight sets to Dominic Thiem, who had lost just one game against back in Rome. As previously mentioned, Djokovic was also able to reach the last eight at Wimbledon (an improvement on his third round showing the year before) though was forced to retire early in the second set against Tomas Berdych.
Low Points
Considering his dominance on the ATP over the past few seasons, there were undoubtedly several low points for the 12-time Grand Slam champion during his shortened season.
Perhaps his most notable low point came at the Australian Open. Following his win in Doha, he was arguably the favorite for the title, though lost a two sets to one lead as he fell in the second round to wildcard Denis Istomin in one of the biggest upsets in tennis history. The Serbian then failed to rebound from his disappointment in Melbourne, losing to Nick Kyrgios in the last eight in Acapulco and the fourth round of Indian Wells (where he was defending champion), before being forced out of the Miami Open due to injury.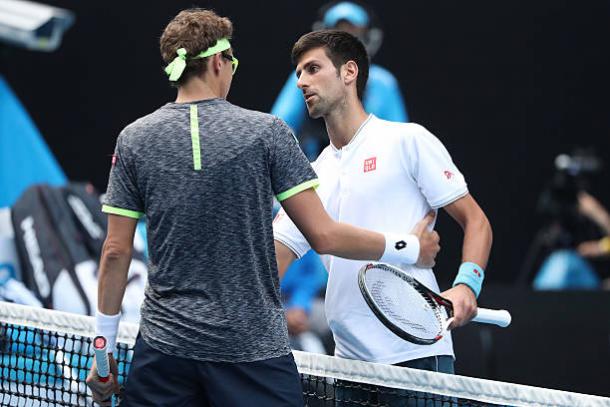 He then suffered a surprise loss to David Goffin in the last eight in Monte Carlo (a match he would have likely won in the past) and also failed to trouble either Nadal, Zverev, or Thiem in his three losses over the rest of the clay court season. Though he had secured some good runs, he was struggling against the top players, and that proved to be the case when he withdrew midway during Wimbledon against Berdych; just a handful of weeks after that, Djokovic announced that he would not play again this season, ending what had been, by his high standards, a drab season for him.
Looking Ahead
Though 2017 was far from ideal for the Serbian, he is arguably in not too bad a position for the 2018 season.
With two titles and two Grand Slam quarterfinals during 2017, despite his ongoing elbow injury, the Serbian has only fallen to 12th in the ATP Rankings, putting him ahead of the likes of Andy Murray, Milos Raonic, and Kei Nishikori, who also all called off their season early due to injury. Being so close to the top ten, Djokovic will likely still get a fairly good draw at the Australian Open, avoiding any top ten players until the second week.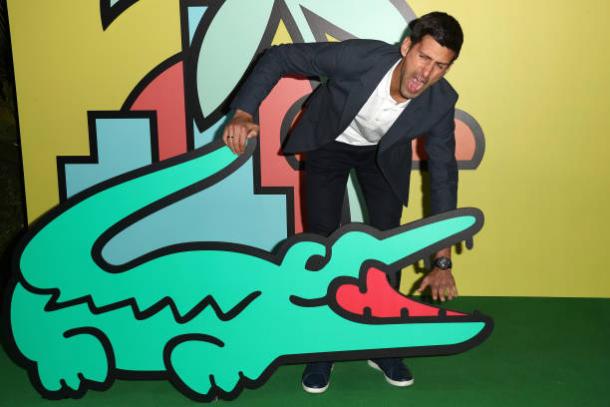 Naturally, he also has very few points to defend, though his lower ranking does mean that he could face players such as Rafael Nadal and Roger Federer a lot earlier than he would have in the past. However, if he is fit once again, there is no reason why he could not beat either of them (or anyone else), and he will likely be encouraged by the way that Nadal and Federer returned this year after a tricky 2016 season for both.
Season Grade: D
Though a D grade may seem a tad harsh considering he was able to stay in the top 15, there can be no doubt that Djokovic's 2017 season failed to come anywhere near to some of his incredible seasons over the past few years. Due to his injury issues he is not in an ideal position for 2018, though it could have been a lot worse, and it seems entirely possible he will not be that low in the rankings for too long.